Google Pay Review – Safety first!
Google Pay was launched in 2011 and has expanded dramatically over its more than 10 years of existence. Google Pay allows online transactions as well as contactless payments via mobile phone. A dedicated app is available for mobile devices and smartwatches.
Google Pay is regarded as one of the safest digital payment methods available. While using these payment methods, users don't share their banking details with any institution. All transactions are encrypted, and user data is stored and protected by Google.
Indian casinos that accept Google Pay also prevent fraud, breaches, and financial crimes by following KYC and GDPR rules. KYC means "Know Your Customer" and ensures the correct identification of players. GDPR stands for General Data Protection Regulation, and it aims to protect the user data of players.
Every online casino must abide by KYC protocols, ensuring that players are who they say they are, preventing underage gambling, as well as financial crimes.
You'll only find the best and most trustworthy casinos on our website. Check our Casino Reviews on IndiaCasinos.
Did You Know?
Users must validate all their transactions with a passcode or a PIN. Using biometrics like fingerprint recognition or 3D face scanning is also possible.
How to Use Google Pay at Indian Online Casinos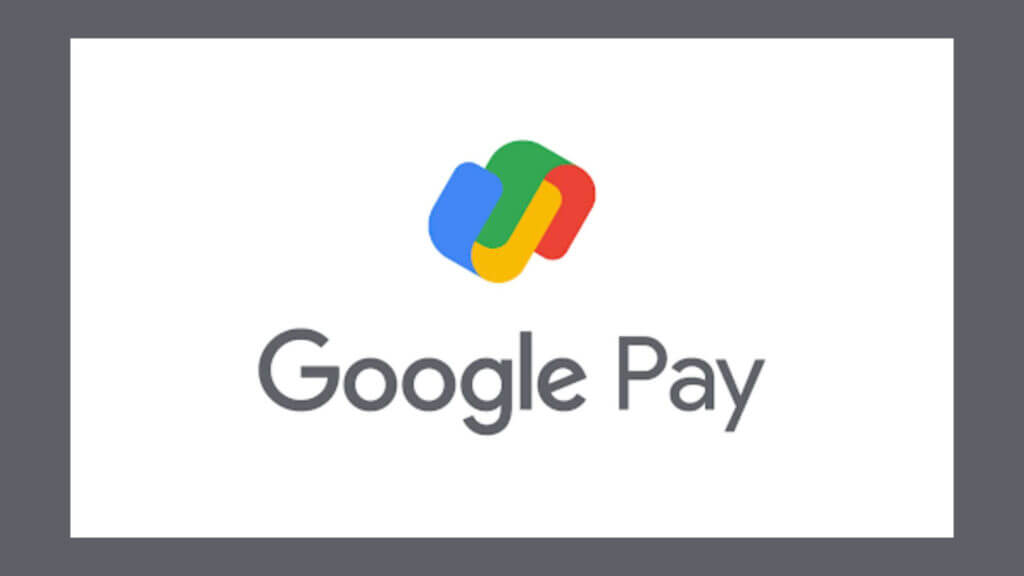 Google Pay is becoming very popular among online gamblers because it's easy and safe to use. The service is available in 46 countries, including India, and can be used for deposits and withdrawals in online casinos.
Explore other Popular Payment Options in India.
Are there any fees when depositing and withdrawing at the Google Pay Casino?
Online casinos don't usually charge any extra fee for transactions carried via Google Pay. Before each transaction, users are notified about eventual fees in the app, and can carry on at their discretion. Indian online casinos will also be clear about any fees regarding deposits and withdrawals using Google Pay.
Learn more about Gambling Licences.
How to place a deposit and withdraw your winnings using Google Pay?
Using Google Pay to fund your bankroll or cash out your winnings is pretty simple. However, not every online casino accepts it as a withdrawal method, even if you use it for a deposit, in which case you'll need to use a different method. Both operations involve only a few steps anyway, as numbered below:
Go to the online casino's payment section
Select Google Pay as your payment method
Choose the amount to deposit or withdraw (if this latter option is available)
You'll have to enter your PIN along with biometric verification (depending on your settings)
The funds will appear in your casino or Google Pay account within the casino's stated time frame
Note that you can use Google Pay at any online casino that accepts UPI payments.
Did You Know?
Google Pay counts more than 150 million users around the world, according to 2022 statistics.
Learn how UPI payments work.
Solutions To Common Issues When Using Google Pay At Online Casinos
Although Google Pay is one of the most straightforward payment methods, it's also liable to failures and problems. Here's what you need to do if the following situations arise.
Google Pay stopped working.
First, try updating your mobile app, as outdated apps are more vulnerable to malfunctions. Additionally, check if your card number is correct, and check your internet connection. Contact your bank card issuer if you still can't use the app.
I couldn't deposit with Google Pay because the transaction failed.
Make sure you have sufficient funds in your account. Additionally, check if you haven't reached your limits already. Notice that it's not possible to use credit cards to send money.
I can't withdraw my funds.
Make sure to use the newest available version and that you haven't reached your sending limits.
Check out Mobikwik Casinos.
Did You Know
You can contact Google Pay's customer services on its webpage, where a detailed form is available.
Pros and Cons of Using Google Pay at Online Casinos
Google Pay has some handy features for those using it in online casinos. Yet, there's no such thing as perfection. Here's what's hot and what's not about this payment method.
| PROS | CONS |
| --- | --- |
| Safe payments | Not widely available yet |
| No need to enter bank details | Some online casinos won't accept it for withdrawals |
| Instant deposits | |
Explore PayTM Casinos.
Google Pay vs Other Payment Methods
Google Pay isn't the only digital wallet out there and isn't the first. Still, it's quite a competitive service compared to other well-established options. Here's how Google Pay looks among similar services.
| Features | Google Pay | Apple Pay | PayPal | RuPay |
| --- | --- | --- | --- | --- |
| 3D Biometrics | ✔ | ✔ | ✖ | ✖ |
| Instant Withdrawals | ✔ | ✔ | ✔ | ✔ |
| Available in India | ✔ | ✖ | ✔ | ✔ |
Did You Know?
You can use your smartwatch to make payments with Google Pay.
Learn how to use RuPay cards for your deposits and withdrawals.
Google It Now!
Google Pay has a sturdy security system guaranteed by one of the biggest tech companies in the world. It's pretty simple to set up a new account, deposit funds on it and start using. If you're looking for a new payment method to fund your gaming sessions, consider Google Pay.
Frequently asked questions
Google Pay is considered one of the safest options in the market due to its encryption and multiple verification systems. This payment method doesn't share your banking information with any casino.
Google Pay is a digital wallet that allows users to send and receive money. Most online casinos don't charge any fees for deposits and withdrawals from this payment method. However, some Indian online casinos might not accept it as a withdrawal method.
Google Pay is available for all Android and iOS devices, including smartwatches.
Most Indian online casinos process withdrawals instantly. The money appears on your Google Pay account as soon as the casino releases it.
Absolutely! Google Pay is available in 46 countries, including India. In India, Google Pay uses the UPI payments system to process payments.