Are you Looking for the Top New Slots in India?
With many slots being released all the time it can be easy for players to miss out on something. If you were wondering about the best new online slots in India right now, you came to the right place. Our team has compiled this list, with some of the major new titles for 2021, so read on below.
Papaya Pop
Sisters of the Sun
Dr Toonz
God of Fire
Ghost of Dead
Hammer of Gods
Big Boom Riches
Mount Magmas Jackpots
Gold Megaways
Monster Blox
Vikings Go Berzerk Reloaded
Fire Forge
Stack 'Em
Let it Snow
Forest Fortune
Reef Raider
Starburst XXXtreme
Blazing Mammoth
Big Bad Wolf Megaways
Top Dawgs
Iron Bank
Deep Descent
Primate King
Bonanza Megapays
Did you know?
A lot of older slots have been getting upgrades and released as new games. Starburst XXXtreme is an excellent example of an update on an old classic.
Upcoming Slots in India
While there are many great games already released, let's look at what you can look forward to. Here are some of the new casino slots which we are eagerly anticipating. Please note that the release dates may be subject to change and are provided by the slot developers.
Mega Mine Nudging Ways Oct 2021
Lucky Clucks Nov 2021
Scrooge Megaways Nov 2021
Cat Clans Dec 2021
Book of Oil Sept 2021
Big Bass Bonanza Megaways Nov 2021
9 Pyramids of Fortune Sept 2021
The G.O.A.T. 2021 TBA
KISS 2021 TBA
Eye of Horus The Golden Tablet 2021 TBA
Mice 'N' Easy! Sept 2021
Hyper Star Nov 2021
11 Enchanting Relics Nov 2021
Bounty Gold Nov 2021
Plenty of Presents Dec 2021
Piggy Pop Nov 2021
Big Juan Nov 2021
Book of Toro Nov 2021
Book of Wizard: Double Chance Oct 2021
Leprechaun Links Oct 2021
Pride of Persia: Empire Treasures Oct 2021
Odin's Gamble 2021 TBA
Tales of Asgard: Loki's Fortune Oct 2021
Rich Wilde and the Wondering City Nov 2021
Merlin and the Ice Queen Morgana 2021 TBA
Legend of the Ice Dragon Nov 2021
Xtreme Hot Dec 2021
Super Heated Sevens Oct 2021
Santa's Factory Nov 2021
Nefertiti Hyperways Dec 2021
Thai Blossoms Nov 2021
Stay Frosty Nov 2021
Take the Kingdom Dec 2021
Golden Fish Tank 2 Gigablox Oct 2021
Squelin' Riche$ Oct 2021
John Hunter and the Quest for Bermuda Riches Oct 2021
Star Pirates Code Oct 2021
Day of Dead Slot Oct 2021
Outback Gold: Hold and Win Sept 2021
Winfall in Paradise Slot Oct 2021
New vs Popular! What Should You Choose?
Deciding if you want to play one of the new exciting slots or an old fan favourite can be challenging. There are several factors to think about when making your decision. Check out our table below, where we summarise the main pros and cons of both old and new slots.
New Slots
Popular Slots
Pros
– New slots may present new and innovative bonuses

– A new game can be more exciting to play

– Technology and safety of games is improved

– New, better visuals and backgrounds

– New currencies and payment methods may be available

– Gameplay gets more exciting and varied with newer titles

– Mobile compatibility is improved compared to old slots

– With improvements in technology, bigger and better games are possible
– Games have a long proven track record of fun and reliability

– For an old game to still be a favourite among newer slots, it must be exceptionally great

– Generally, there's something unique about the game that newer slots haven't replicated

– Many people still prefer the classic slot look


Cons
– Little player feedback on the game

– New games are still largely unproven
– Older games may not be mobile compatible

– Graphics may feel dated or bland
While new casino slots can bring new mechanics and excitement, the classics still deserve a look. It's no different from video games, where titles even from the SNES continue to be enjoyed by players.
Often these older slots captured something unique that new games haven't been able to replicate. Cleopatra, Starburst, Gonzo's Quest and Bonanza are a few examples of slots still widely admired by players and critics alike.
How to Choose your New Slot
One of the common questions we hear from players is how to choose which slots to play? It's not always a simple answer to say what makes a good game. We'll cover some of the main features of slots below.
The Theme, Graphics, Sounds & Overall Feeling
Graphics have greatly improved since the early days of slots, and many slots have a video game quality to them. While graphics are far from the most important factor, no one can deny great visuals add an enhanced element of enjoyment to the game.
RTP
RTP, which stands for return to player, estimates how much you'll earn back throughout the game. With 96% being an average value, players should look for games with RTP above 96%.
Bonus Buy Feature
A game's bonus features are triggered by pure luck, usually by a certain number of symbols appearing on the reels together. Some slots, however, allow you to unlock the bonus feature by paying for it through the bonus buy feature.
Available Bonus
The bonuses in the game are what allow you to win even more. Games with more features tend to be more appealing, and there's a greater potential for bigger payouts.
*Did you know?
While improvements in technology have generally led to better-looking and more innovative slots, the classic slots continue to be enjoyed by many players.
New Slot Trends, Bonuses and Features in 2022
Here is where we'll go over some of the new and innovative features in more detail. We're amazed by some of this stuff, and we think players will be too. Developers have, in some cases, taken even basic bonus features like the wild symbol and made it even better.
More Than Just a Wild Symbol
Wild symbols are a staple of any slot game. They're considered almost a universal bonus feature. A wild is a special symbol that substitutes for other paying symbols to create a winning payline.
Lately, we've begun to see variations of the basic wild, which make it even more exciting. Some games use what's called a "sticky wild". Usually, wild symbols only help on the spin they appear on and then disappear with the other symbols. Sticky wilds, however, can stick around for more than one spin and therefore offer more rewards.
Wilds have also appeared as multipliers in some games. In Halloween Jack, wild symbols offer a 3x multiplier for any win they take part in.
The final variation of wild symbols is the expanding wild. With this feature, a single wild symbol expands to cover an entire reel. This adds far more opportunities for wins. It's exciting to see how developers have taken a once simple feature and made it even more exciting.
Megaways
Almost everyone has heard of Megaways, the mechanics that took the slots world by storm. Most people would agree Bonanza is the game that popularised these mechanics and made players and critics take note.
Megaways offer far more paylines than games previously had. A regular slot would have somewhere between 15-40 paylines. With Megaways, this number is in the thousands.
Over time it has gained in popularity so much that even older slot games are now getting remade with Megaways. This trend has been increasing in 2021, and we expect it'll continue into the following year. Megaways have proven to be one of the most popular mechanics of all time.
The Gamble Feature: WIll You Risk Your Free Spins for More?
The gamble feature has been making waves, particularly among titles from Pragmatic Play. Typically when you unlock free spins in a game, they occur right after. However, the gambling mechanic adds another layer of risk and reward.
Before the free spins take place, you're asked if you want to gamble your spins. You have the option to spin a wheel (in-game) and potentially multiply the free spins even further. However, at the same time, you could lose them all.
Fill Up a Meter and Get a Prize
The meter mechanics is another one that's been gaining some traction. While it's still not very widespread, we think it could be used in many interesting ways.
As you fulfil specific requirements, a meter on the screen continues to fill up. When it finally fills to the top, it unlocks a big prize. Commonly, this can be free spins or perhaps a bonus game.
*Did you know?
Slot games are always innovating. Often, developers will take older mechanics and add a twist to make it exciting again. The different versions of wild symbols are a good example.
What We Like Most About the Recently Launched Slots
We'll wrap up this guide with a look at some of our favourite picks from 2022. These games stood out for unique gameplay, features, or well-designed visuals. 
Starburst XXXtreme
NetEnt has revisited one of the most classic games of all time and brought it some new upgrades. Fans will be delighted to see that the overall look and feel of the original has been kept intact. Some of the new features involve multiplier wilds, as well as wild symbols, which trigger respins. The volatility is also in the high range now.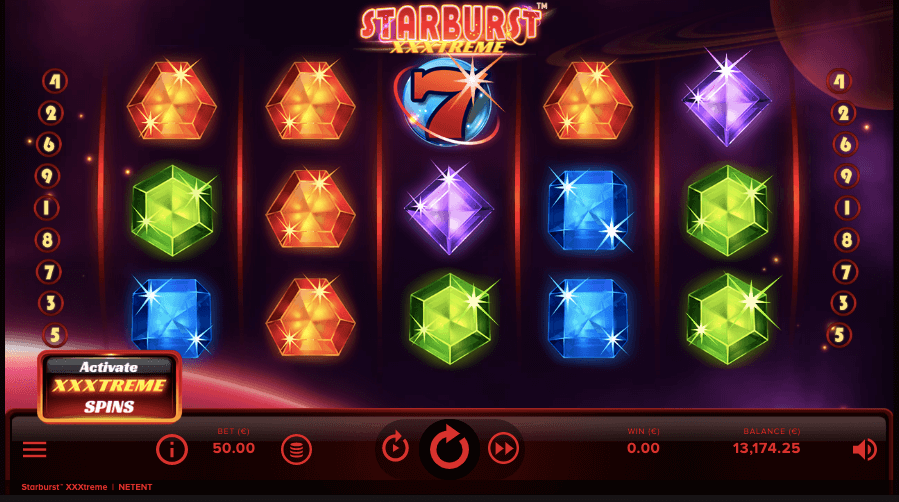 You can play Starburst XXXtreme at LeoVegas Casino today!
Monster Blox
Monster Blox makes it on our list for having a unique visual style and being a blast to play. The game has a fantasy theme with a cartoonish look. The background and symbols all look top-notch. With plenty of bonus features, we're sure slot fans will enjoy this one.
Big Bad Wolf Megaways
Quick Spin has taken a classic children's story and turned it into a fantastic slot. The game has several attractive bonus features which can result in big wins taking place. Look out for the free spins rounds, with multipliers adding up with each win. The graphics and animations seen in the game are also among the best.
These are just three games we wanted to highlight. The reality is there are dozens of standout slots that have been released this year and plenty more we are looking forward to.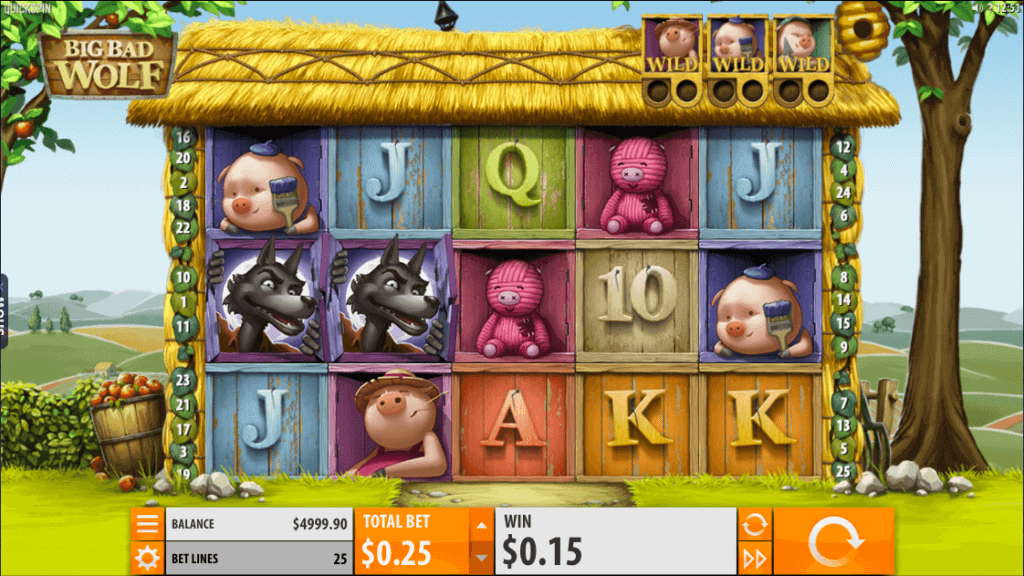 Try out Big Bad Wolf at Casumo Casino India!
Frequently asked questions
No, slot games and online casinos are highly regulated industries. All slot developers have to adhere to strict standards with their games.
New free slots are being released all the time, with many games having a play-for-fun option. You can enjoy the games without spending any money, though you can't win anything either.
With 96% being an average RTP value, we encourage players to look for games with values above that.