Are you looking for the best online new slots in India?
With many slots being released all the time it can be easy for players to miss out on something. If you were wondering about the best new online slots in India right now, you came to the right place. Our team has compiled this list, with some of the major new titles for 2023, so read on below.
1. Gates of Hades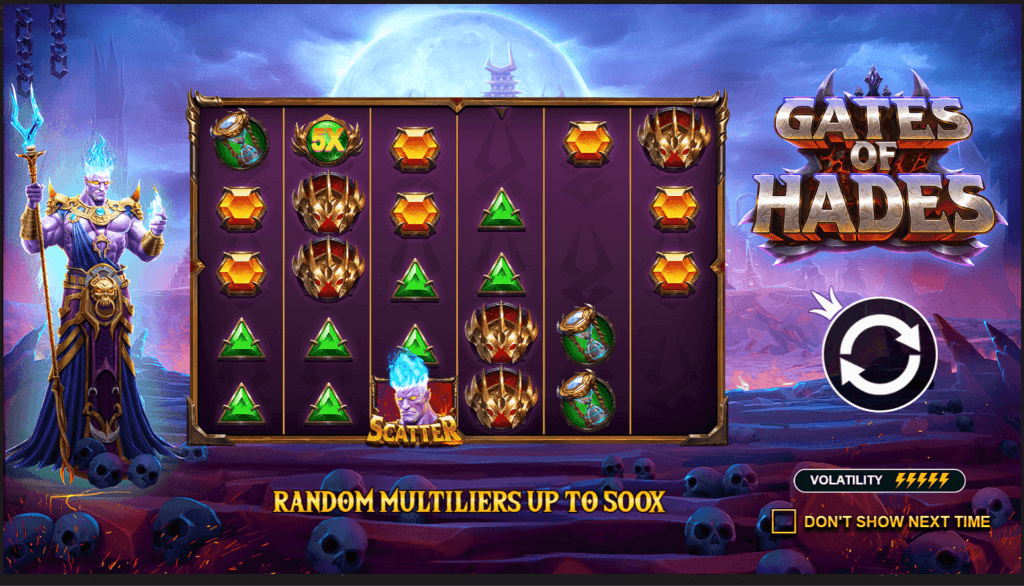 Just as the name suggests, Gates of Hades takes you on a dark trip to the Underworld and straight to Hades. The Bonus Buy slot by Pragmatic Play is loaded with tumble multipliers and free spins – it even has an exciting bonus game. On a lucky day, you can win 5,000x your stake – let's see if Hades lets you take the treasures out of the Underworld.
Read Gates of Hades review.
2. Buffalo Power: Hold & Win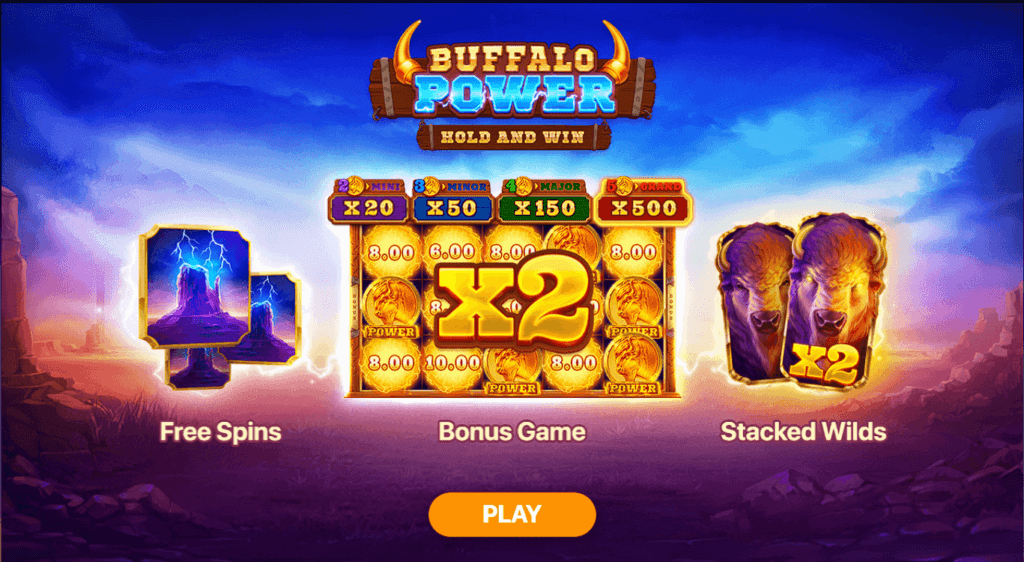 Released in 2020 when Buffalo-themed slots were wildly popular, Playson made sure that its Buffalo slot will stand out from the crowd. The Hold & Win slot comes with four fixed jackpots – 20x, 50x, 150x, and 500x. To add to the fun, the slot also features Stacked Wilds and Bonus Game.
Read Buffalo Power: Hold & Win review.
3. Thunderstruck Wild Lightning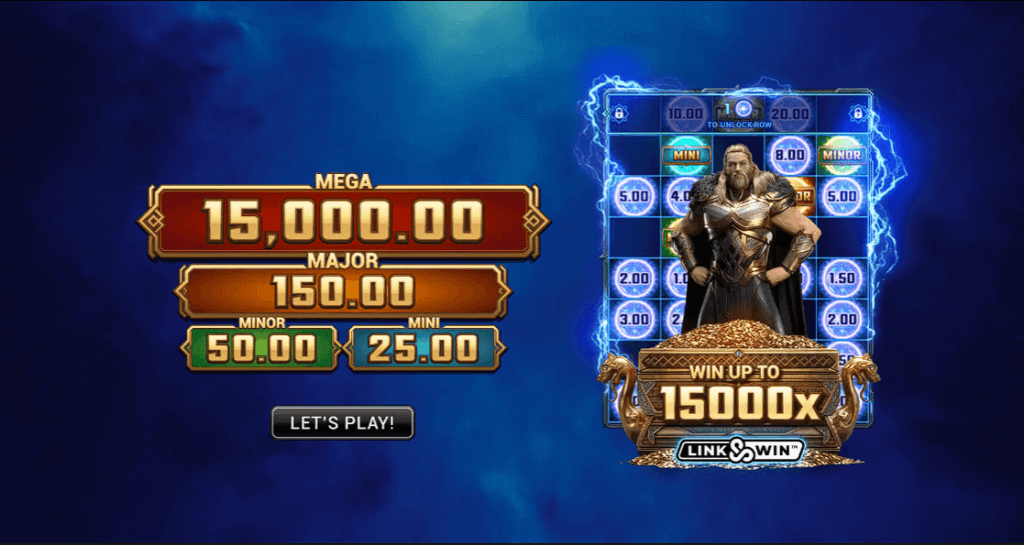 Thunderstruck Wild Lightning by Stormcraft (Microgaming) is a successor to Thunderstruck I and Thunderstruck II, two of the popular slots. This time, it's a "Link and Win" game that is packed with four jackpots and 15,000x max win – something that's zapping with excitement.
Read Thunderstruck Wild Lightning review.
4. Moon Princess Trinity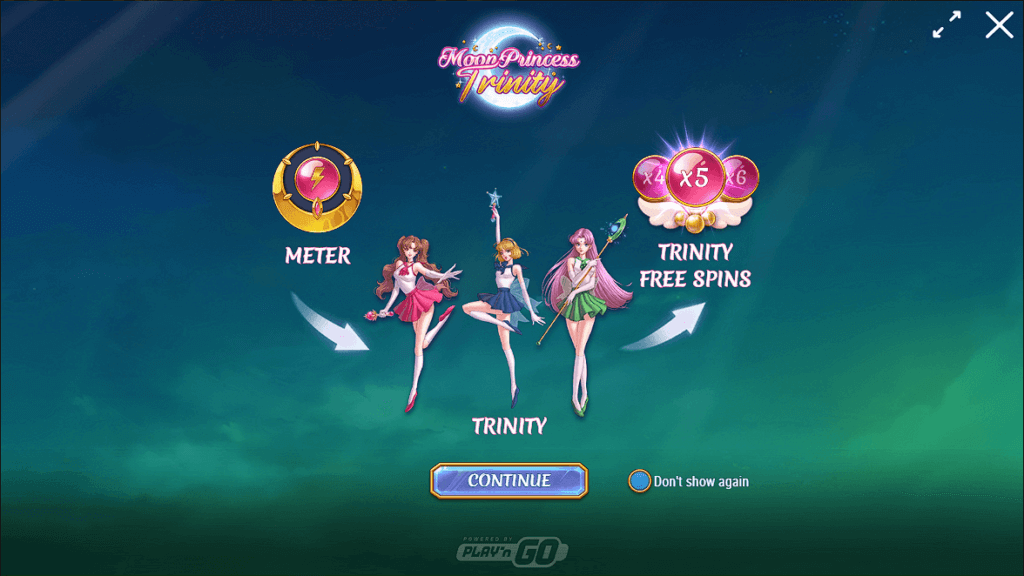 Moon Princess Trinity is the latest entry into the popular Play'n GO Moon Princess franchise. Just like its predecessors, this slot has anime-style characters and theme. Love, Star, and Storm are back to help boost your gameplay and get that 4000x max win.
Read Moon Princess Trinity review.
5. Neko Nights Dream Drop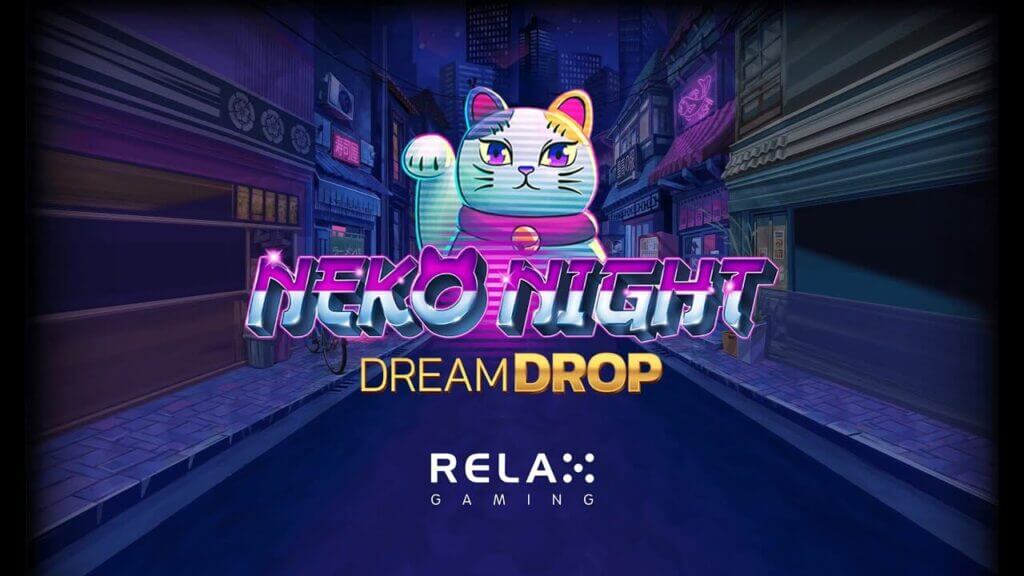 Released in 2022, Neko Nights Dream Drop is one of the slots in the Dream Drop jackpot series with unique cyberpunk-like visuals. The slot takes you to a night in Tokyo with sly felines and exasperated restaurant owners. In short, the game is loaded with cats, and they can help you hit the 20,000x max win or the Dream Drop jackpot.
Read Neko Nights Dream Drop review.
6. Arabian Nights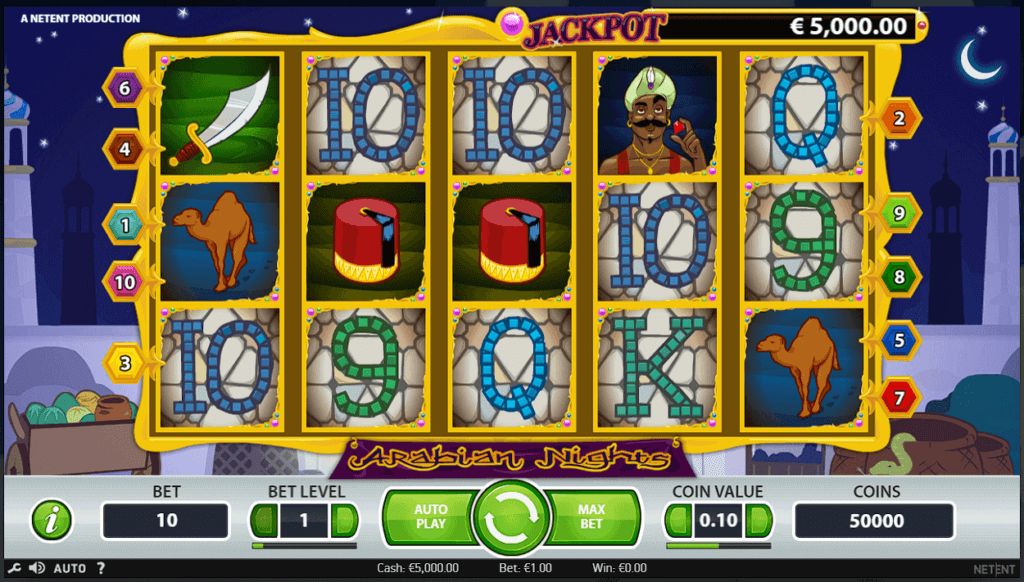 Inspired by the tales from 'Arabian Nights', NetEnt's classic old timey slot features a genie and a jackpot. The slot has 2D visuals that remind of a 1990's video game. But don't let that fool you – the game might look cartoony, but it has paid huge jackpots, with the biggest one being €4.8 million.
Read Arabian Nights review.
7. Over The Moon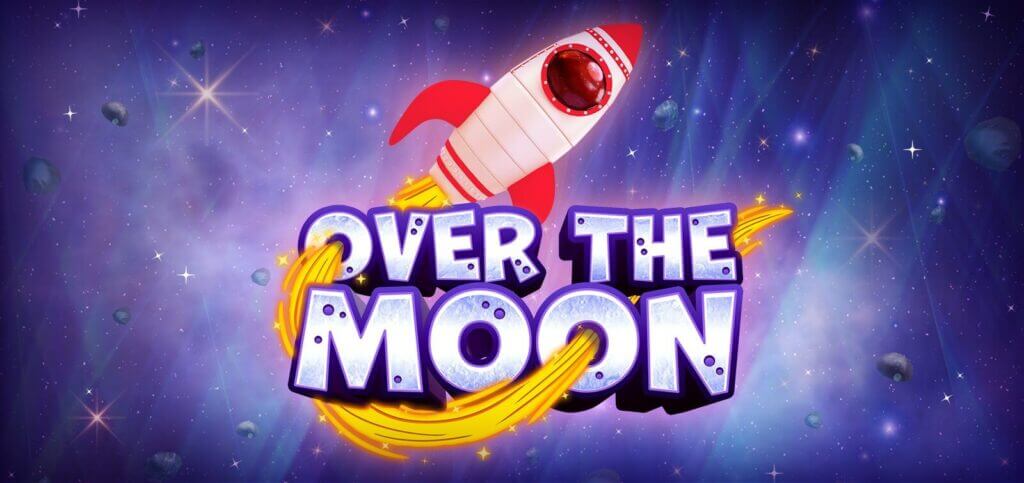 The newest slot by Big Time Gaming is all set to take you over the moon and zooming across the outer space. With Rocket Multipliers and Enhanced Free Spins, this starstruck slot will have you spinning the reels for the 13,000x max win.
Read Over The Moon review.
8. Snake Arena Dream Drop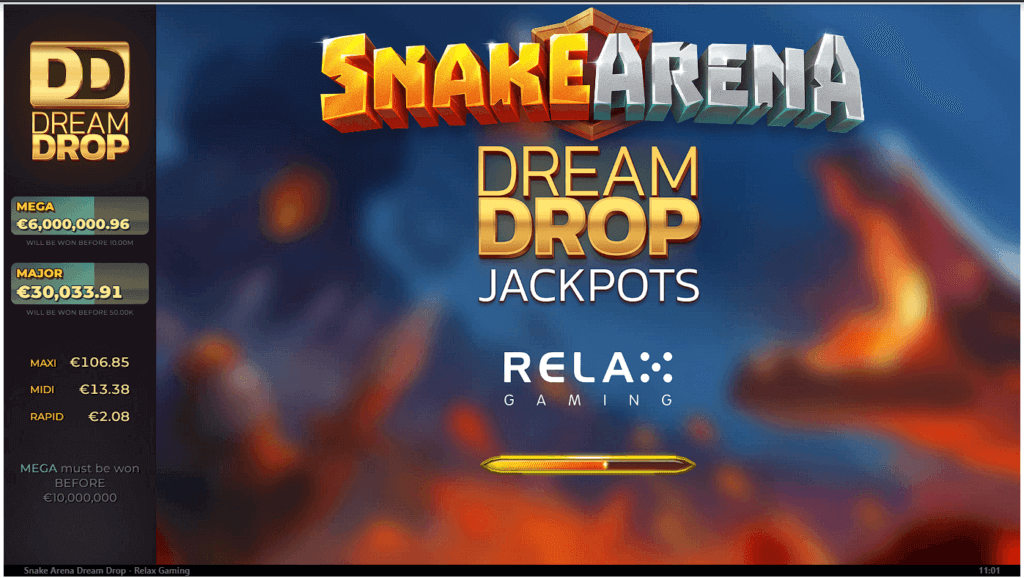 Relax Gaming has taken some cues from the classic 'snake' game and conjured up an entire slot game from it. Snake Arena Dream Drop has some exciting features, including the 'Wild Chase', and a tantalizing jackpot.
Read Snake Arena Dream Drop review.
9. White Rabbit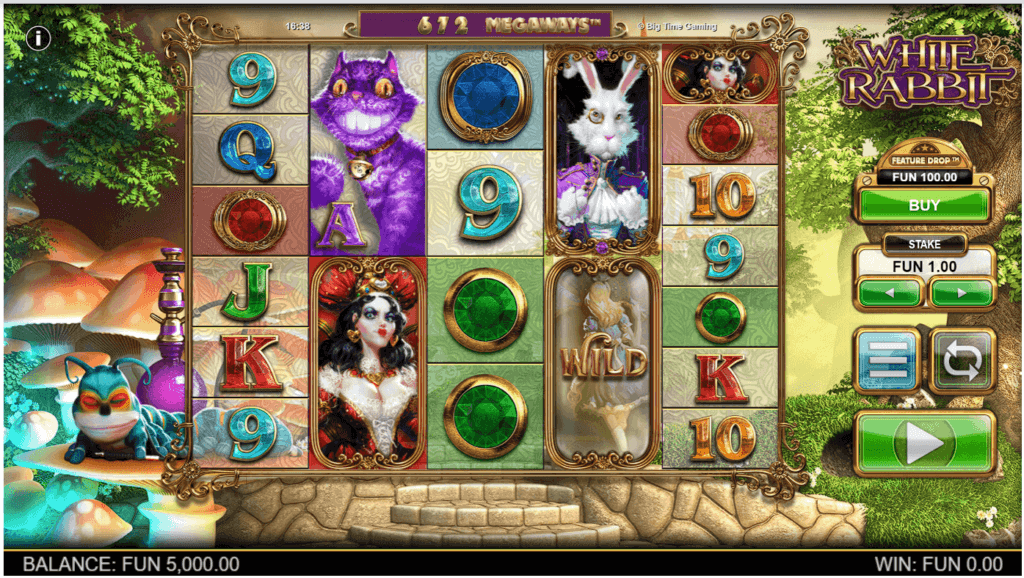 Pretty much like the name suggests, this slot has a lot to do with Alice in the Wonderland. More specifically, the titular white rabbit takes down the rabbit hole and you land on a wonderland grid. It's a Megaways slot, even though the title doesn't say so, and with 2,48,832 paylines you can hit the max win of 13,000x.
Read White Rabbit review.
10. Kabaddi Raiders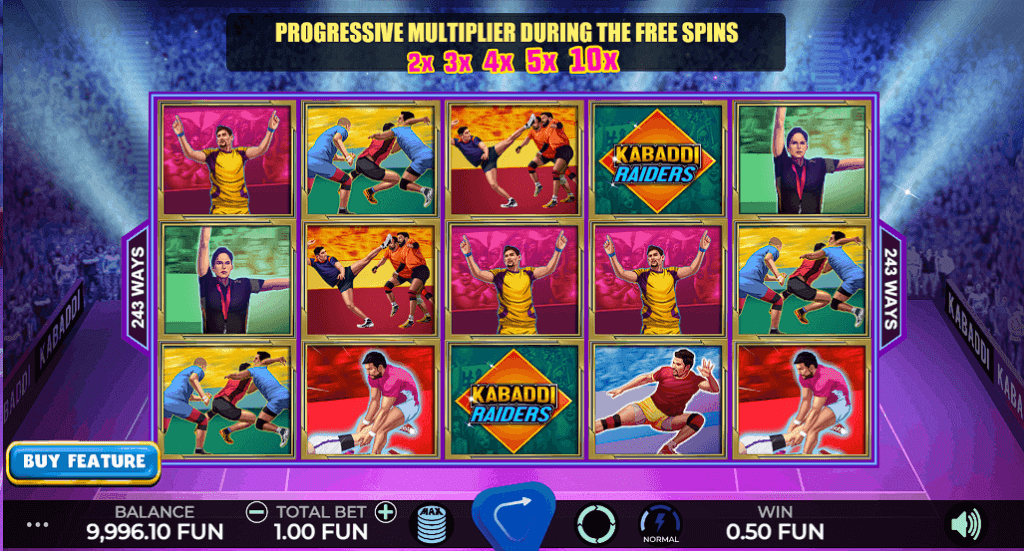 Just like cricket and football, Kabaddi has a loyal fan base in India – so Caleta Gaming made a whole slot based on the sport. The Bonus Buy slot takes you to a stadium abuzz with cheering fans. You can win this championship and grab the max win of 250x.
Read Kabaddi Raiders review.
Did You Know?
A lot of older slots have been getting upgrades and released as new games. Starburst XXXtreme is an excellent example of an update on an old classic. Another great example would be the classic Blue Wizard slot getting a Megaways overhaul.
Upcoming Slots in India
While there are many great games already released, let's look at what you can look forward to. Here are some of the online new slots which we are eagerly anticipating. Please note that the release dates may be subject to change and are provided by the slot developers.
Here are all the new slots coming up later this year:
| Slot | Provider | Expected Release Date |
| --- | --- | --- |
| The Wishmaster Megaways | NetEnt | June 6, 2023 |
| Money Train Origins Dream Drop | Relax Gaming | June 8, 2023 |
| Twin Spin XXXtreme | NetEnt | June 27, 2023 |
| Starfire Fortunes | Yggdrasil Gaming | June 27, 2023 |
| Big Catch Bass Fishing | Blueprint Gaming | June 29, 2023 |
New vs Popular! What Should You Choose?
Deciding if you want to play one of the exciting new slots online or an old fan favourite can be challenging. There are several factors to think about when making your decision. Check out our table below, where we summarize the main pros and cons of both old and new slots.
New Slots Online
Popular Slots
Pros
– New slots may present new and innovative bonuses

– A new game can be more exciting to play

– Technology and safety of games is improved

– New, better visuals and backgrounds

– New currencies and payment methods may be available

– Gameplay gets more exciting and varied with newer titles

– Mobile compatibility is improved compared to old slots

– With improvements in technology, bigger and better games are possible
– Games have a long proven track record of fun and reliability

– For an old game to still be a favourite among newer slots, it must be exceptionally great

– Generally, there's something unique about the game that newer slots haven't replicated

– Many people still prefer the classic slot look


Cons
– Little player feedback on the game

– New games are still largely unproven
– Older games may not be mobile compatible

– Graphics may feel dated or bland
Pros and cons of playing new casino slots
While new slots online can bring new mechanics and excitement, the classics still deserve a look. It's no different from video games, where titles even from the SNES continue to be enjoyed by players.
Often these older slots captured something unique that new games haven't been able to replicate. Cleopatra, Starburst, Gonzo's Quest and Bonanza are a few examples of slots still widely admired by players and critics alike.
How to Choose Your New Slot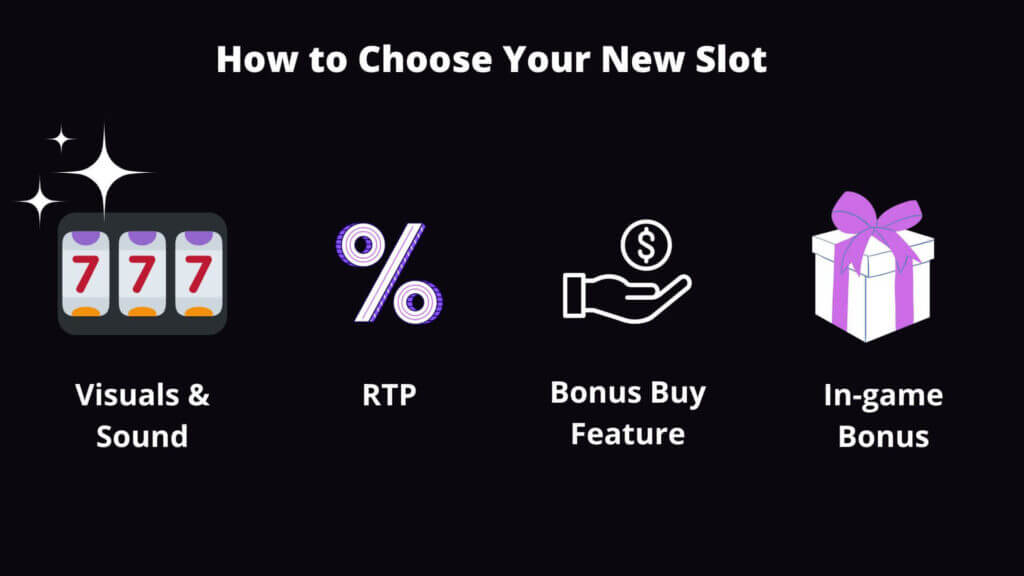 One of the common questions we hear from players is how to choose which slots to play? It's not always a simple answer to say what makes a good game. We'll cover some of the main features of slots below.
The Theme, Graphics, Sounds & Overall Feeling
Graphics have greatly improved since the early days of slots, and many slots have a video game quality to them. While graphics are far from the most important factor, no one can deny great visuals add an enhanced element of enjoyment to the game.
RTP
RTP, which stands for return to player, estimates how much you'll earn back throughout the game. With 96% being an average value, players should look for games with RTP above 96%.
Bonus Buy Feature
A game's bonus features are triggered by pure luck, usually by a certain number of symbols appearing on the reels together. Some slots, however, allow you to unlock the bonus feature by paying for it through the bonus buy feature.
Available Bonus
The bonuses in the game are what allow you to win even more. Games with more features tend to be more appealing, and there's a greater potential for bigger payouts.
Did You Know?
While improvements in technology have generally led to better-looking and more innovative slots, the classic slots continue to be enjoyed by many players.
New Slot Trends, Bonuses and Features in 2023
Here is where we'll go over some of the new and innovative features in more detail. We're amazed by some of this stuff, and we think players will be too. Developers have, in some cases, taken even basic bonus features like the wild symbol and made it even better.
Progressive Jackpots are Still Big
It has been ages, and the appeal of jackpots just never fades – so Progressive Jackpot Slots are still very popular among players. In fact, last year, Relax Gaming came up with 'Dream Drop' – a five-tiered jackpot mechanism that guarantees jackpots.
After the announcement, Relax Gaming followed up with quite a few Dream Drop slots like Temple Tumble 2 Dream Drop. These slots are proving to be popular, and so far, they have made more than a million millionaires.
Check out Progressive Jackpot Slots.
Megaways may not enjoy the same limelight
Even though Megaways has withstood the test of time and remains a popular mechanism, their popularity seems to be fading – just a little. Of course, we will still see Big Time Gaming, Pragmatic Play, and other providers releasing Megaways titles, but the number could potentially be lesser.
Check out Megaways Slots.
The Gamble Feature: Will You Risk Your Free Spins for More?
The gamble feature has been making waves, particularly among titles from Pragmatic Play. Typically, when you unlock free spins in a game, they occur right after. However, the gambling mechanic adds another layer of risk and reward.
Before the free spins take place, you're asked if you want to gamble your spins. You have the option to spin a wheel (in-game) and potentially multiply the free spins even further. However, at the same time, you could lose them all.
'Fill Up a Meter and Get a Prize' might keep appealing to players
The meter mechanics is another one that's been gaining some traction. While it's still not very widespread, we think it could be used in many interesting ways.
As you fulfil specific requirements, a meter on the screen continues to fill up. When it finally fills to the top, it unlocks a big prize. Commonly, this can be free spins or perhaps a bonus game.
Hold & Win slots are likely to remain in fashion

The whole 'Hold and Win' mechanic is exciting. When the bonus conditions are met, you get continuous respins and your rewards just keep getting bigger. No wonder, players find these slots fascinating as the prospect of hitting a huge win feels very rewarding.
Check out Hold and Win Slots.
Bonus Buy slots may lose their spotlight

Throughout the 2022, we saw a lot of Bonus Buy slots being released – and most of them were great games. The idea of buying a game's bonus right away without having to wait around seems like tantalizing. However, in 2023, the mechanic might not shine brightly as it did last year. After all, what's the fun if you can buy the bonus feature outright.
Check out Bonus Buy Slots.
Did You Know?
Slot games are always innovating. Often, developers will take older mechanics and add a twist to make it exciting again. The different versions of wild symbols are a good example.
Bet, Spin, and Win!
For ages, slots have been a 'must-have' in a casino – both online and offline. The simple gameplay and attractive visuals make slots addictive. To top it off, providers frequently release new slots every few months. While you cannot try all the new slots online that launch, you can try a few for free before you bet real money.
Frequently asked questions
No, slot games and online casinos are highly regulated industries. All slot developers have to adhere to strict standards with their games.
New free slots are being released all the time, with many games having a play-for-fun option. You can enjoy the games without spending any money, though you can't win anything either.
With 96% being an average RTP value, we encourage players to look for games with values above that. Check out our new casino slot reviews for the RTP.
You can play the newest online slots at licensed casino sites like BetIndi, BetShah, OleyBet, MostBet, Cadoola, BoaBoa, and other online casinos. They usually have a whole section dedicated to newly released slots. You can play the demo for free before playing new online slots real money.