Most Popular Crash Games for the best Crash Gambling experience
At the moment, Plinko, JetX, and Aviator are raging hits among desi players. Other games like Cricket X, Balloon, Six or Out, Rocketon, Minesweeper, Spaceman, Soccer Solo Striker, and more are some of the other player favourites.
Here are some of the top Crash Games and where you can play them:
Explore our Casino Reviews to find the right one for you.
1. Aviator by Spribe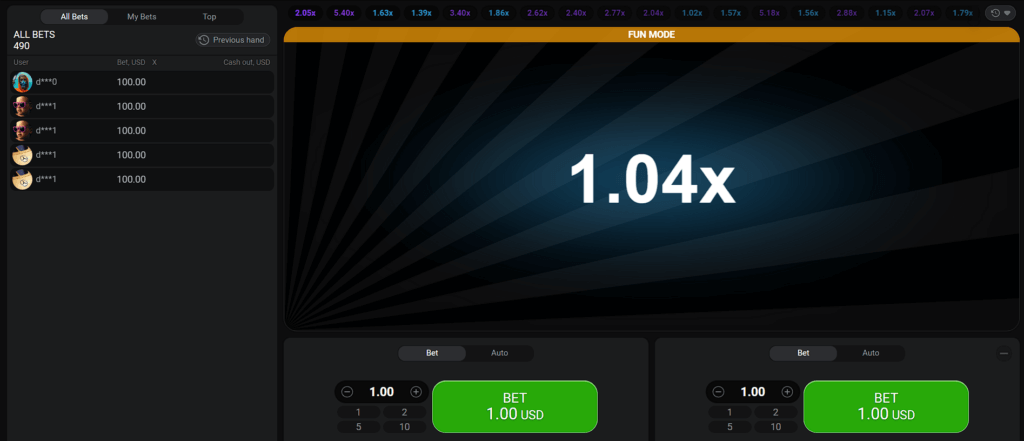 Much like the name suggests, Aviator involves a jet. However, you don't really get to see the jet. What you see are big numbers (a.k.a. the multiplier) flashing at the center of the screen. When you enter the game, you have to place your bets. Then, the multiplier starts increasing and you have to cash out before the jet flies away.
2. Spaceman by Pragmatic Play
For Spaceman, an adorable bot dressed in a spacesuit pops up on the screen. Players have to place their bets, watch the Spaceman shoot across the stars, keep track of the surging multiplier, and cash out at the right time. If you like visually appealing games, then Spaceman
3. JetX by SmartSoft

JetX is another Crash Game involving jets. Much like Aviator, JetX features a jet, and you actually see it take off and land. In this game too, players place their wagers, keep track of the multiplier, and cash out.
4. Balloon by SmartSoft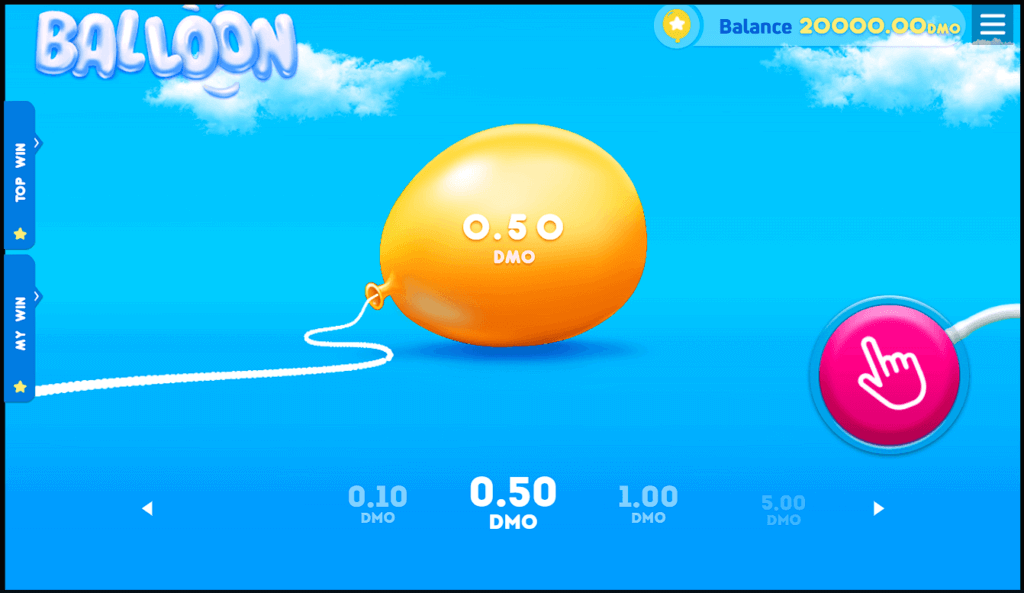 Balloon may not look like the Crash Games that we have seen so far, and it works a bit differently than most Crash Games. To play Balloon, you have to place your bet, and then pop the balloon. If you win, you get your bet money back along with a reward.
5. Cricket X by SmartSoft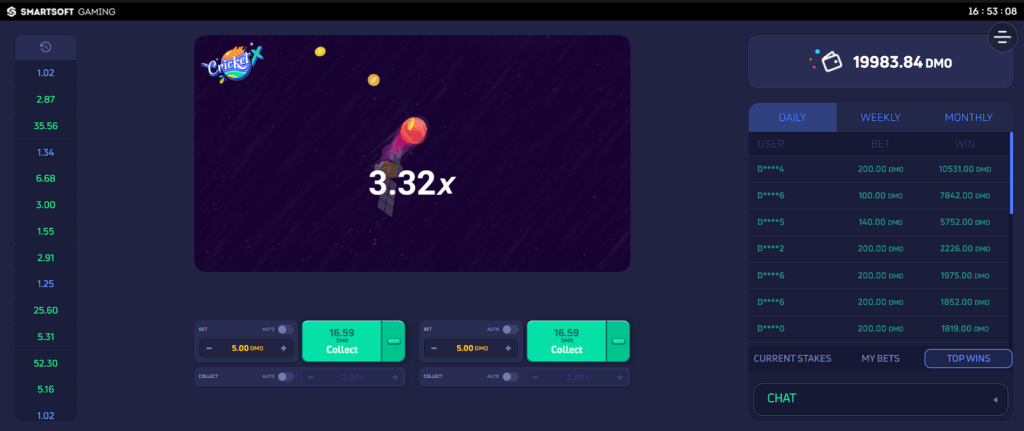 Cricket X takes inspiration from airplane-themed Crash Games and bundles it up with the desi favourite cricket. To play, players need to place their wagers, and wait for the batsman to hit a six. As the ball soars, the multiplier increases. As is the case with other Crash Games, you have to withdraw before the ball starts its downward spiral.
Did you know?
"MoneyPot" – a crash game invented by Eric Springer in 2014, which is said to have set the trend of Crash Games.
What is crash game gambling?
Much like the name suggests, 'Crash Games' involves a crash alongside surging and dipping multipliers. So players bet, wait for the multipliers to fly, and cash out before the crash happens.
Interestingly, the trend of Crash Games started in Crypto Casinos, before it made its way to the more traditional Online Casinos.
Now, we have casino brands coming up with their own exclusive Crash Games like MostBet's Aviatrix, BC.Game's Bitcoin Crash, and Parimatch's PariMan.
Learn more about Bitcoin Casinos.
Are Crash Gambling Games legal in India?
Yes, Crash Games are legal – in the sense that there are no laws preventing the players from playing games on online casino sites. With that said, we'd strongly advise you to check your local gambling laws and comply with them.
Learn more about Gambling Licences.
Are crash betting games rigged?
No, certainly Crash Games are not rigged. They are based on the same software as other casino games, that is, the Random Number Generator (RNG). The outcomes are determined by a software that generates countless numbers in a second, so the games are fair.
Further, most Crash Games are provably fair, which means you can verify each and every outcome for fairness.
Did you know?
Most Crash Games have chat boxes where you can interact with other players and even plan a strategy.
How does a crash betting game work?
Let's take Spaceman as an example. The game starts when enough players have joined in. After players are done placing their bets, the Spaceman takes off. And the soaring Spaceman has an increasing multiplier besides it.
While the multiplier is increasing, players can opt to cash out their rewards. If the multiplier stops (which is, when the 'Crash' happens), the round ends. By this point, if you haven't cashed out, you lose your bets.
Here's a bet example:
You bet $2 and you cash out when the multiplier hits 5x. So your reward is $10.
All the Crash Games have this same basic concept, just with varying themes and setting – like Aviator has a plane and Spaceman has an astronaut.
How to play a crash betting game
Learning how to play any Crash Game is not at all a big task. Most of the Crash Games have the same
Here's how a round goes –
You join a game
Play the existing round or wait for the next one
Place your bets
The multiplier starts increasing
Cash out when you're ready
If the multiplier stops before you cash out, you lose your bet
After the outcomes are displayed, the next round starts
That's it!
Did you know?
Some online casinos let you play Crash Games demo for free. You get to try the game, pay nothing, and find the right games for you.
Why play Crash Gambling Game?
Crash Games and other Instant Games are a lot like the casual arcade games that you play on mobile.
Here's why you should give Crash Games a shot:
Easy to learn and play, doesn't require any expertise
Fast-paced for instant gratification
Interactive gaming experience with leaderboards
Love the classics? Check out Online Slots and Card Games like Poker and Blackjack.
Did you know?
You can download Casino Apps and enjoy Crash Games on the go.
Crash Gambling Payment Methods
Depending on the online casino you're playing at, the payment options would vary. However, most of the casinos that cater to Indian players accept local payment methods like UPI (which includes Google Pay, PhonePe, PayTM, and other UPI-based apps) and RuPay cards.
Further, standard options like Visa, MasterCard, Maestro, and others are always present. Many online casinos also accept cryptocurrencies, so make sure to check that out too.
Learn more about Payment Options used by Indian players.
Crash Gambling strategies
As Crash Games are just like casual mobile games, there aren't really any strategies that might give you an edge. However, you can take a few steps to make the most out of the Crash Games.
1. Auto Cash-out Strategy
Many games like Aviator, offer the auto cash-out feature. With this, you can set a level of multiplier. When the game reaches that multiplier, your rewards will be cashed out. With this feature, you can plan out your bankroll management, avoid overspending, and get rewards!
Learn more about Casino Bankroll Management.
2. Bonuses Strategy
The best way to play casino games is to claim a bonus and use the bonus money. Most of the casino bonuses can be used on Crash Games. However, the bonus T&Cs differ from one casino to another. So make sure to check that the bonus is usable on Crash Games.
Check out Casino Bonuses.
3. The Martingale System
The Martingale System is a popular betting strategy, and many players use it for various traditional casino games. In this betting system, players double their wagers after a win and cut wagers down by half after a loss.
Learn more about the betting strategies with our Baccarat Strategies.
Did you know?
Some online casinos let players join as spectators to watch the Crash Games without placing wagers.
Crash Gambling Providers
Just like Live Casino games, Crash Games have their own special providers.
Smartsoft
Spribe
Galaxsys
In addition to the providers mentioned above, you will find games from TurboGames, 1×2 Gaming, Jet Games, Gamzix, Evoplay, BGaming, and other providers.
Crash Gambling Game on Mobile
Here's the thing with Crash Games – they're simple, casual games that can be easily played on computer, tablet, and even your mobile phone.
Learn more about Mobile Casinos and Casino Apps.
All our Crash Betting Game Reviews
We have jumped on the trend, and we have elaborate reviews of player favourites up. Here are the Crash Games that we have reviewed so far:
| No. | Crash Game Name | Our Score |
| --- | --- | --- |
| 1. | Aviator | 9/10 |
| 2. | Spaceman | 10/10 |
| 3. | Space XY | 8/10 |
It's Time to Crash, and Then Cash Out!
To sum it all up, Crash Games became popular in crypto casinos, but today, you can find them at most online casinos. Just like other casino games, you can try Crash Games for free before wagering real money. In online casinos, you can find Crash Games under "Instant Games" or "Crash Games."
Frequently asked questions
Yes, Crash Games are legal in India, as there is no law that deems them "illegal" at the moment. With that being said, legality of online casinos is different in every state of India. States like Tamil Nadu, Gujarat, Telangana, Chhattisgarh, and a few others have banned online gambling. We would strongly recommend checking the local laws before signing up at a casino.
Yes, Crash Games are safe and fair. In fact, they are provably fair and you can check the fairness of every outcome with a click. With that said, ensure that you are playing at a licenced casino.
Yes, most online casinos offer free demos of Crash Games. So you can try out Aviator, Jet X, Spaceman, and other games for free before you wager real money.
Most online casinos that cater to Indian players offer Crash Games. You can check out some top-rated online casinos like BetIndi, Parimatch, Glassi Casino, and more.