Do you enjoy variety, entertainment and winning big?
Although online slots can offer all of those, it is important to select the right slot, especially if landing frequent or big wins is your ultimate target.
While there are hundreds of slots online, not all of them offer the same kind of wins, be it in frequency or value. That's why it is so important to learn to identify and choose the best payout slots.
IndiaCasino will take a look at all the factors that make an online slot great and will share the best online casinos where you can play the best payout slots for real money from India!
What Makes the Best Payout Slots?
When it comes to how much slots pay, there are several factors to consider. The value of a slot's maximum payout does not necessarily make a slot one of the best out there.
Various factors contribute to make a "good" slot game, such as:
A high RTP
Hit Frequency
Volatility
Size of payouts
Here's a quick overview of these aspects. Let us help you choose the best payout slots online.
A High RTP
RTP stands for "Return To Player". The RTP value represents how much of your money you can expect to win back, while playing for real money, in the long term.
Of course, higher RTP values are preferred since you can earn more back of what you spend. This is often calculated over thousands of spins and on occasion, you can still win more or lose more. After all, it all comes down to luck!
A Good Hit Frequency
The hit frequency refers to how often you can score a winning combination in the game.
The higher the hit frequency, the more often you'll win. This value is expressed as a percentage. For example, a game with a 33% hit frequency means that one out of three spins will usually win.
Different Volatility = Different Rewards
It's essential to understand the difference in wins you can expect between low and high volatility games. Low volatility games are "safer" as they tend to have more consistent wins. These wins, however, tend to be on the smaller side.
With a high volatility game, you'll likely win less frequently. However, when you do win, it tends to result in higher payouts.
Good-Sized Payouts
Payout information can usually be found on every game in the information section.
You can read the payout values for each symbol. You can also check the maximum payout the game allows. Games with good payout sizes will, of course, be more rewarding.
Latest & Best Payout Slots Online
With new slots coming out all the time, it can be hard to stay on top of everything. So we present to you an updated list of some of the recent slots that pay out the most.
| Slot | Payout | Try for free |
| --- | --- | --- |
| Apollo Pays | 1,16,030x | |
| Hazakura Ways | 50,000x | |
| Kiss Reels of Rock | 50,000x | |
| Christmas Bonanza | 26,000x | |
| Lost City of the Djinn | 25,000x | |
| Eye of Horus Megaways | 25,000x | |
| Might of Ra | 22,500x | |
| Gonzo's Quest | 21,000x | |
| Money Train | 20,000x | |
| Neko Nights Dream Drop | 20,000x | |
You can check out all the online slots at our top-rated casinos for Indian players!
Best Payout Slot Providers
Generally speaking, when looking for quality, high payout slots, it's a good idea to look at the best developers. Games from these companies will are of the highest quality, most reliable and enjoyable to play.
1. Pragmatic Play
Its games are generally loaded with bonus features like free spins, cascading reels and the ability to gamble for more free spins.
Some of Pragmatic Play's best payout slots are:
2. Relax Gaming
With high quality slots, stunning graphics, and innovative mechanisms like Dream Drop jackpot, Relax Gaming has become one of the best providers out there.
3. Microgaming
Microgaming is a well-established slot developer with over 600 games. Besides producing slot games, it has numerous poker, blackjack and roulette games. Microgaming also runs an online poker network.
4. NetEnt
NetEnt is widely considered one of the greatest slot producers of all time. The developer has a large library of games and constantly creates high-quality and enjoyable games. Its slots have great visuals, mechanics, layouts and even storylines, such as in the case of:
5. Big Time Gaming
Big Time Gaming is most well known for developing the now popular Megaways mechanic. Currently, many other developers are also licensed to create Megaway titles themselves. Even before the release of Megaways, Big Time Gaming was still known for its great games.
Just to mention a few titles:
10 Latest Slots that Payout the Best
To make it easier for you to find the best payout slots available from India, we've listed the top 10 which have a high RTP and also impressive maximum win. Here are the best payout slots online that you can try.
1. Apollo Pays – 1,16,030x
Apollo Pays tops our list of slots with the highest payout. Themed after the Greek God Apollo, the slot is grandiose with white and golden intricate architecture, and you have gems for symbols. With the Hold & Win mechanism and 117,649 ways to win, you can hit the massive 1,16,030x max win.
Read Apollo Pays review.
2. Hazakura Ways – 50,000x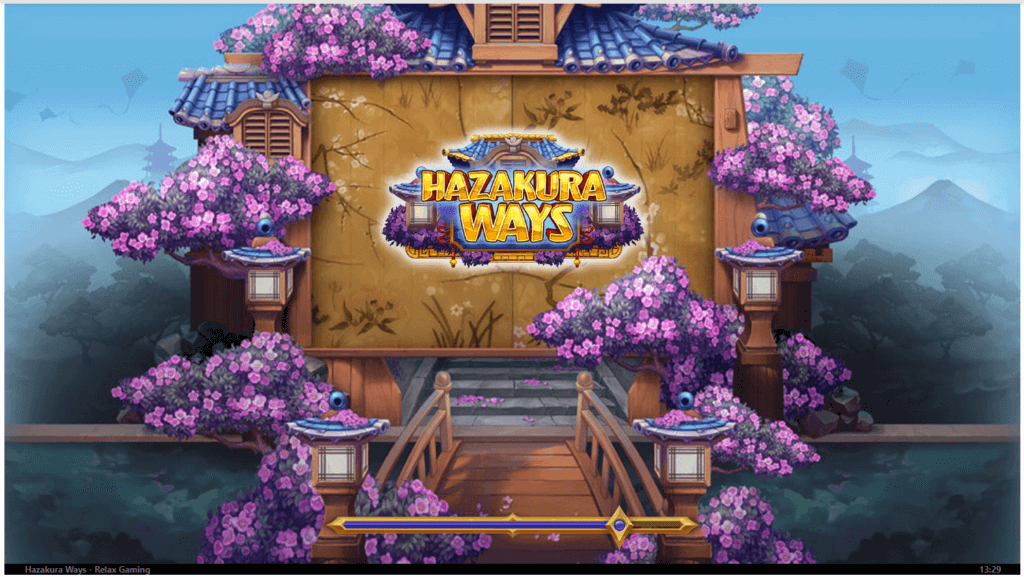 Much like the name suggests, Hazakura Ways has a Japanese theme and even features a Samurai (Sakura Fortune vibes, anyone?). Amidst the gently falling cherry blossoms, you have your grid with features like Wilds, Mega Bets, and Free Spins. And you can also buy the bonus if you're an impatient player. The 50,000x max win is a cherry on the top and adds to the fun.
P.S. Relax Gaming has done an insane job on the graphics!
Read Hazakura Ways review.
3. Kiss: Reels of Rock – 50,000x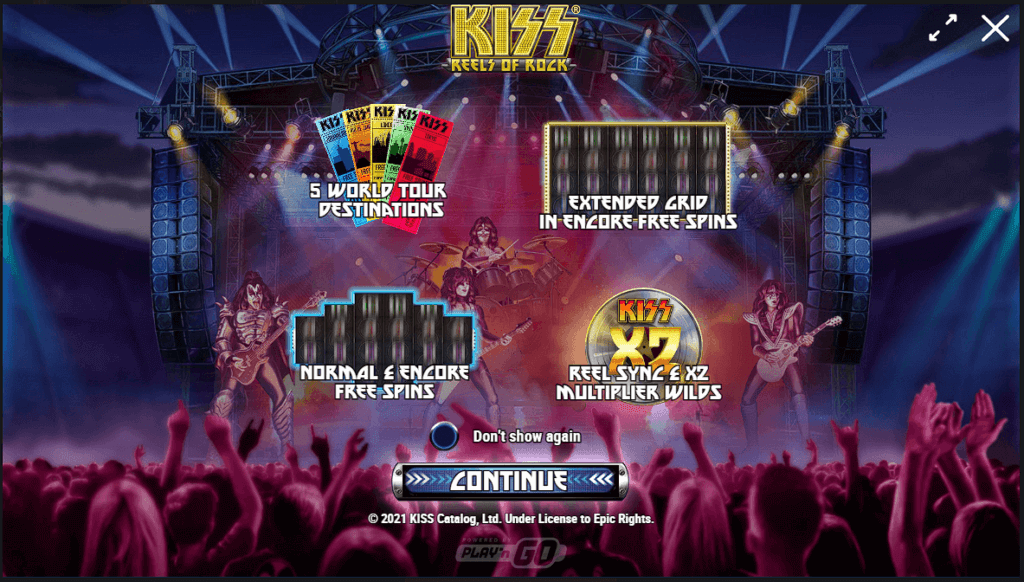 It's time for the Rock'n Roll fans to jump on to the reels. KISS: Reels of Rock is a slot inspired by the rock band 'KISS' – and Play'n GO has done a good job putting it together. The slot has some exciting features like the "World Tour" free spins and "Lock and Load" which freezes the reels.
P.S. The slot even features some iconic hits by KISS like Detroit Rock City and Calling Dr. Love.
Read Kiss: Reels of Rock review.
4. Christmas Bonanza – 26,000x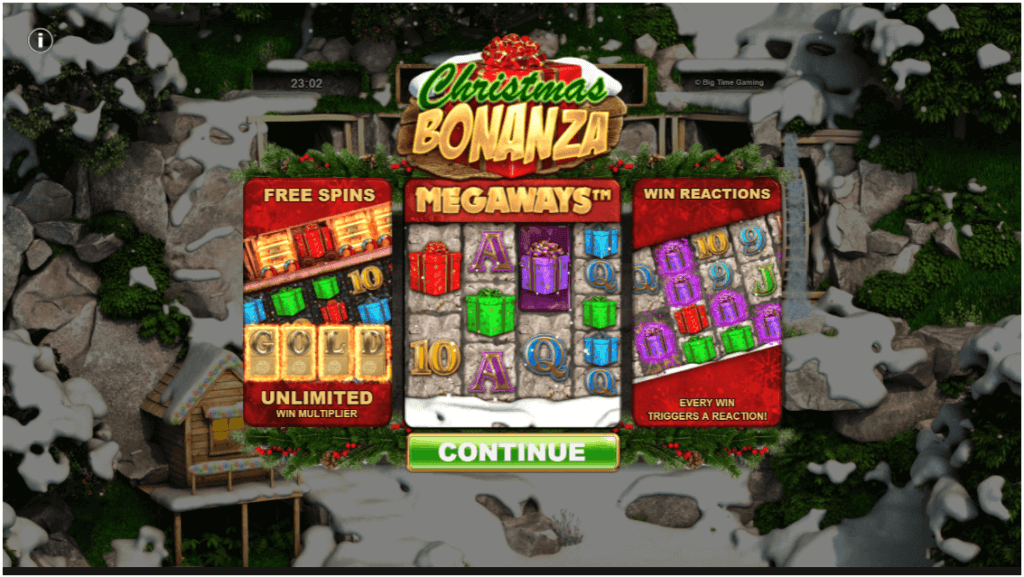 Christmas Bonanza was released by Big Time Gaming for the holiday season. But unlike slots, this one is not a passing seasonal fad – it's a full-fledged slot with a max win of 26,000x. Interestingly, this Bonanza slot looks a lot like the original hit Bonanza Megaways. So whether it's holidays or not, you might still strike GOLD with Christmas Bonanza.
Read Christmas Bonanza review.
5. Lost City of the Djinn – 25,000x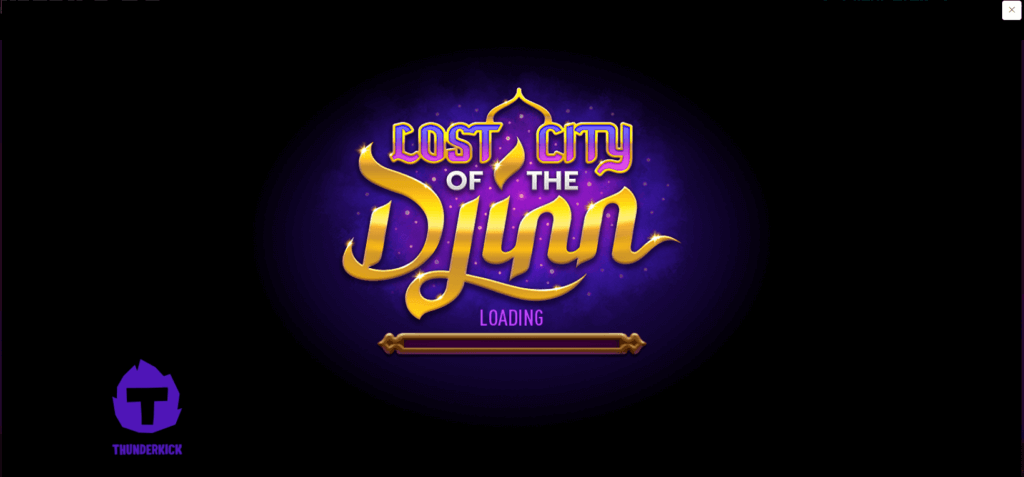 Thunderkick is known for its charming 2D slots, and Lost City of the Djinn is one of them. The Middle-East themed slot will remind you of the Thousand and One Nights as well as Aladdin and his lamp. And if you happen to rub the lamp the right way, you can hit the max win of 25,000x.
Read Lost City of the Djinn review.
6. Eye of Horus Megaways – 25,000x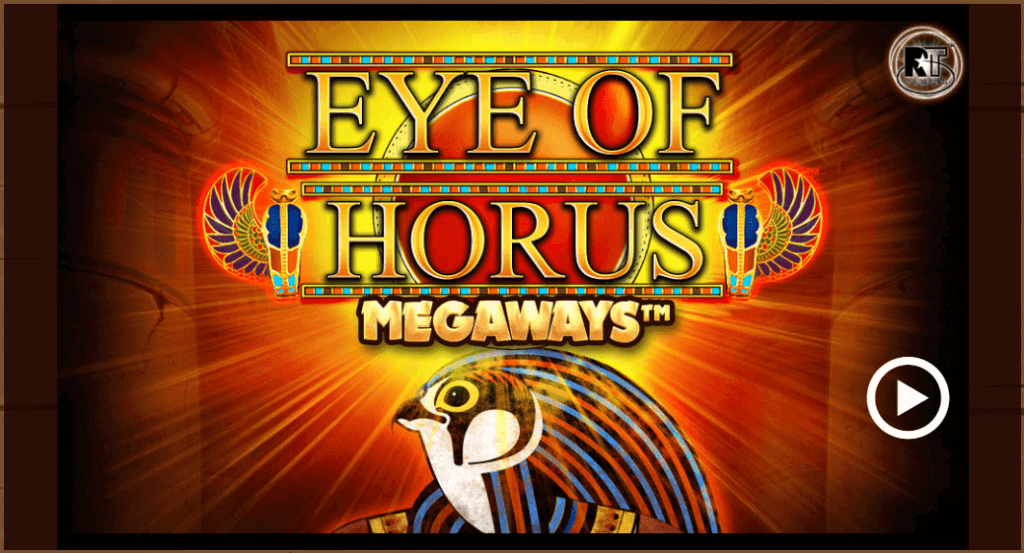 Blueprint Gaming's Eye of Horus Megaways is a Megaways version of the original hit 'Eye of Horus.' The Egyptian-themed slot features the 'All Knowing Eye' and is rather minimalistic in terms of visuals. However, the real potential lies in the max win, which can get you up to 25,000x your bet.
Read Eye of Horus Megaways review.
7. Might of Ra – 22,500x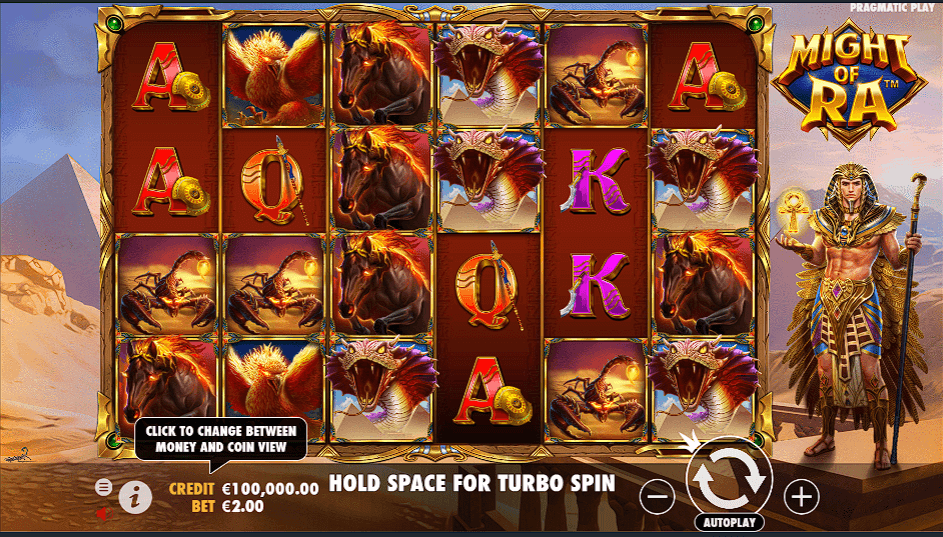 Just the title suggests, this slot by Pragmatic Play is inspired by none other than the mighty Egyptian Sun God Ra. As always, the provider has designed the slot well complete with pyramids in the background. And if Ra is in a good mood, he might reward you with 22,500x your bet.
Read Might of Ra review.
8. Gonzo's Quest Megaways – 21,000x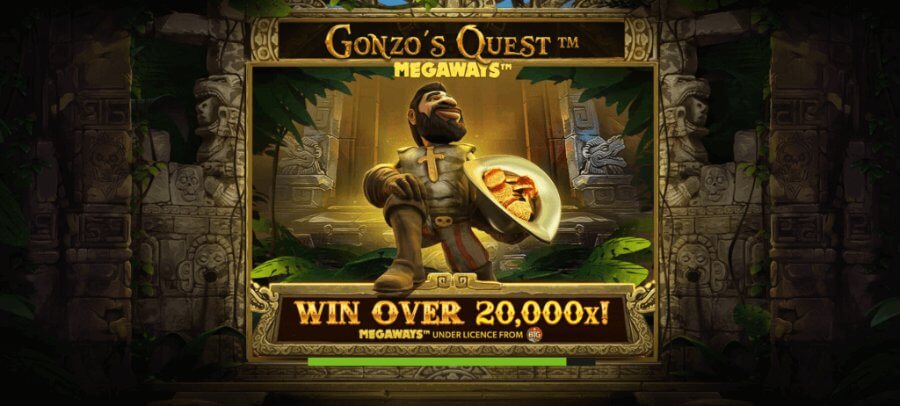 Gonzo's Quest Megaways added the Megaways feature to the popular slot by Red Tiger Gaming's and piqued excitement. Just like the original Gonzo's Quest, this one has stunning graphics and in fact, the visuals are a level above. If you help Gonzo with his conquest, you might uncover the treasure – the 21,000x max win.
Read Gonzo's Quest review.
9. Money Train – 20,000x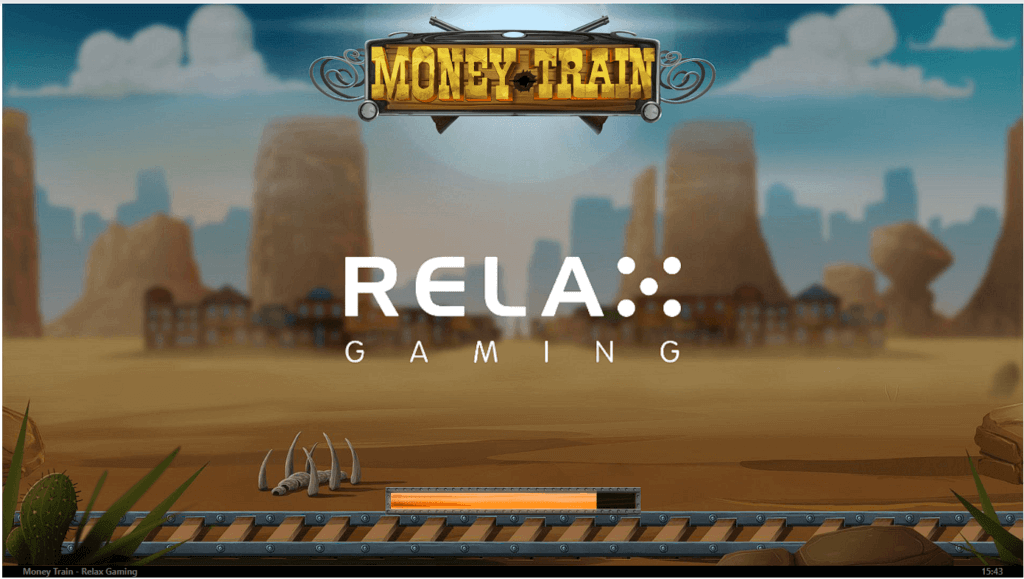 Money Train is probably one of the most popular slot series by Relax Gaming. The train takes you away to the wild wild west where you get to spin the reels. Of course, the slot is exciting, especially the Money Cart bonus feature.
Interesting fact – Money Train 3, the latest slot in the Money Train series, won numerous awards.
Read Money Train review.
10. Neko Night Dream Drop – 20,000x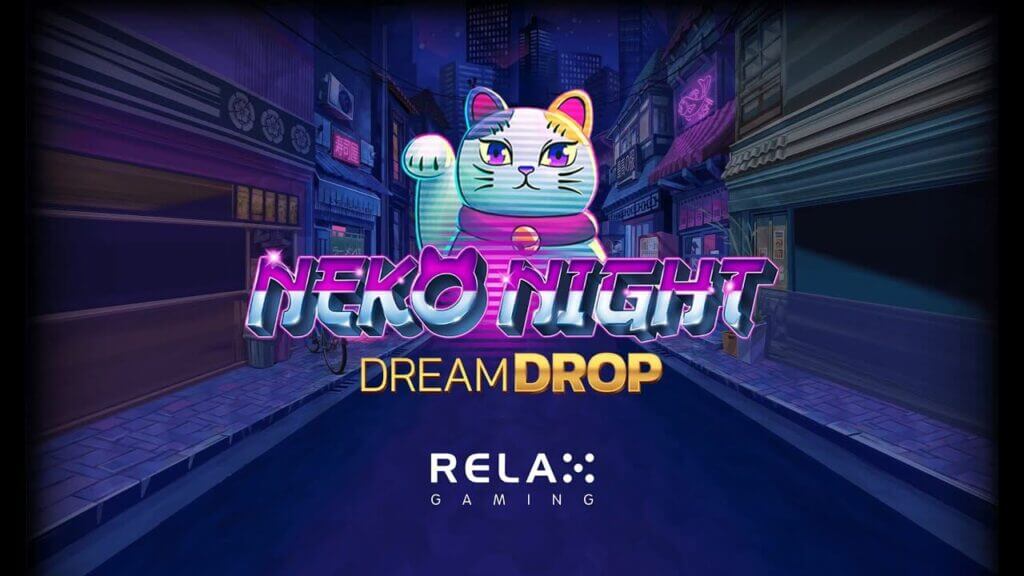 Neko Night Dream Drop is set in Japan and has a cyberpunk-ish look to it. The slot features prowling felines and exasperated restaurant ladies – so there's not a single boring moment. Neko Night is a Hold & Win slot and it also has the Dream Drop jackpot mechanism, which makes it quite exciting.
Read Neko Night Dream Drop review.
Where to Play the Best Payout Slots
So you've read about some of the best payout slots, but you're wondering where you can play them? We looked at numerous casinos in India and compiled a list of the top online casinos below:
| Casino | Bonus Offers | Claim the Offer |
| --- | --- | --- |
| BetIndi | Bonus Up to 50,000 INR | |
| Glassi Casino | Bonus Up to 1,05,000 INR | |
| BC.Game | Bonus Up to 300% | |
| PlayOJO | 50 Free Spins at Zero Wagering | |
| BoaBoa | Bonus Up to 40,000 INR + 200 Free Spins | |
All of these casinos mentioned above can be a great choice. You'll find an impressive selection of games and bonuses to help you get started on your gaming.
Best Payout Jackpot Slots
Jackpot slots differ a little from regular slots as they tend to have lower RTP values compared to other games. One reason is that a part of that RTP is used to fund the jackpot that players can win in the end. It's important to note sometimes they're also called progressive slots.
Jackpot slots are more for the long game rather than wins in the short term. Below, you can find a list of some of the top jackpot slots around.
Mega Fortune – NetEnt
Mega Moolah – Microgaming
Neko Night Dream Drop – Relax Gaming
Five Tips for Playing Best Payout Slots in India
Here are some useful tips for playing slots. Find online slots best payout, and start spinning!
1. Choose a Slot With an RTP of Over 96%
An RTP value of 96% is considered to be around average. So, for the best payouts, you want games that are above 96%. If you read some of our game reviews above, you'll see several of them even have RTP values of 97% and higher. These are considered to be exceptionally high. Slots with high RTP are the online slots best payout.
2. Choose a Game With a Free Spins Round
Free spins are one of the best ways to rack up more wins. Some of the biggest payouts tend to happen during the bonus rounds. Luckily, most slots do have free spins rounds, but how many free spins are offered can vary greatly.
We touched upon this briefly earlier in our guide. While finding online slots best payout, consider playing a game with bonus rounds.
3. Progressive Jackpot Slots Have Higher Top Prizes but May Pay Out Less Frequently
If you're looking for a quick win, or are easily discouraged by a few losses, then jackpot slots may not be for you. The RTP for these games is also generally lower than standard slots. However, as you play, the jackpot can get higher and higher.
Best Payout Jackpot Slots
4. Be Cautious of Video Slots Based on Popular Movies, or Those Featuring Flashy, Captivating Videos
Games based on movies or other popular brands may seem appealing at first. While the slots can be pretty fun, it doesn't mean they'll pay out well. Instead, it's best to look past the glimmer and check the game's values, like the RTP.
5. Look for Information About Hit Rate and Bonus Frequency
Hit rate or hit frequency is an important indicator of how often a game will payout. This information is generally included in reviews as a percentage. A game with a hit rate of 35% will have a winning combination in 35% of spins.
Conclusion – Find the Best Paying Slots and Win More With Our Guides!
With our guide, you're now ready to find the best payout slots online. We've discussed several important things to look for, such as RTP, hit frequency and bonus features.
On top of that, our team of experts has highlighted several of the top slots that you can play right now.
Frequently asked questions
You can play the best paying online slots at any of the trusted, licensed casinos that accept Indian players. You can check out slot games at BetIndi, BetShah, MostBet, Parimatch, 9Winz, and other casinos.
Yes, and we recommend that you do. It's the best way to get familiar with a game before deciding to wager real money. To play the highest payout online slots for free, you can head over to your favourite casino, find the slot you want to play, and try the demo version for free
Yes, all the slots and casinos we discussed in our guide above are fully licensed and regulated and adhere to strict standards.
The payout percentage refers to the RTP (Return To Player) rate of a slot. Some of the best online slots payout percentage that have a high RTP are Money Cart 2, Jackpot 6000, Mega Joker, 1429 Unchartered Seas, etc.