Do you enjoy variety, entertainment and winning big?
Although online slots can offer all of those, it is important to select the right slot, especially if landing frequent or big wins is your ultimate target.
While there are hundreds of slots online, not all of them offer the same kind of wins, be it in frequency or value. That's why it is so important to learn to identify and choose the best payout slots.
IndiaCasino will take a look at all the factors that make an online slot great and will share the best online casinos where you can play the best payout slots for real money from India!
What Makes the Best Payout Slots?
When it comes to how much slots pay, there are several factors to consider. The value of a slot's maximum payout does not necessarily make a slot one of the best out there.
Various factors contribute to make a "good" slot game, such as:
A high RTP
Hit Frequency
Volatility
Size of payouts
Here's a quick overview of these aspects. Let us help you choose the best payout slots online.
A High RTP
RTP stands for "Return To Player". The RTP value represents how much of your money you can expect to win back, while playing for real money, in the long term.
Of course, higher RTP values are preferred since you can earn more back of what you spend. This is often calculated over thousands of spins and on occasion, you can still win more or lose more. After all, it all comes down to luck!
A Good Hit Frequency
The hit frequency refers to how often you can score a winning combination in the game.
The higher the hit frequency, the more often you'll win. This value is expressed as a percentage. For example, a game with a 33% hit frequency means that one out of three spins will usually win.
Different Volatility = Different Rewards
It's essential to understand the difference in wins you can expect between low and high volatility games. Low volatility games are "safer" as they tend to have more consistent wins. These wins, however, tend to be on the smaller side.
With a high volatility game, you'll likely win less frequently. However, when you do win, it tends to result in higher payouts.
Good-Sized Payouts
Payout information can usually be found on every game in the information section.
You can read the payout values for each symbol. You can also check the maximum payout the game allows. Games with good payout sizes will, of course, be more rewarding.
Latest & Best Payout Slots Online
With new slots coming out all the time, it can be hard to stay on top of everything.
Below is a list of some of the recent slots that pay out the most. These are all brand-new slots just released in 2022. Each game has an RTP above 96%.
You can check out all the online slots at our top-rated casinos for Indian players!
Best Payout Slot Providers
Generally speaking, when looking for quality, high payout slots, it's a good idea to look at the best developers. Games from these companies will are of the highest quality, most reliable and enjoyable to play.
Pragmatic Play is one of the newer slot developers which has quickly risen to be a favourite among players.
1. Pragmatic Play
Its games are generally loaded with bonus features like free spins, cascading reels and the ability to gamble for more free spins.
Some of Pragmatic Play's best payout slots are:
Might of Ra – x22500
Wolf Gold – x5000
Day of Dead – x4500
2. Microgaming
Microgaming is a well-established slot developer with over 600 games. Besides producing slot games, it has numerous poker, blackjack and roulette games. Microgaming also runs an online poker network.
Two slots by Microgaming worth checking out are:
Shamrock Holmes Megaways – x28,000
3. NetEnt
NetEnt is widely considered one of the greatest slot producers of all time. The developer has a large library of games and constantly creates high-quality and enjoyable games.
Its slots have great visuals, mechanics, layouts and even storylines, such as in the case of:
4. Big Time Gaming
Big Time Gaming is most well known for developing the now popular Megaways mechanic.
Currently, many other developers are also licensed to create Megaway titles themselves. Even before the release of Megaways, Big Time Gaming was still known for its great games.
Just to mention a few titles:
Wild Flower – x114,100
Chocolates – x65,536
Queen of Riches Megaways – x50,000
5. Play'n Go
Play'n Go is another one of the giants in the slot industry, known for countless successful titles. One of its well-known games is Book of Dead, which has been popular at many casinos. Its slots also have a variety of bonuses and features players enjoy.
Top 10 Best Payout Online Slots in 2022
To make it easier for you to find the best payout slots available from India, we've listed the top 10 which have a high RTP and also impressive maximum win. Here are the best payout slots online that you can try.
1. Dead or Alive 2 – 100,000x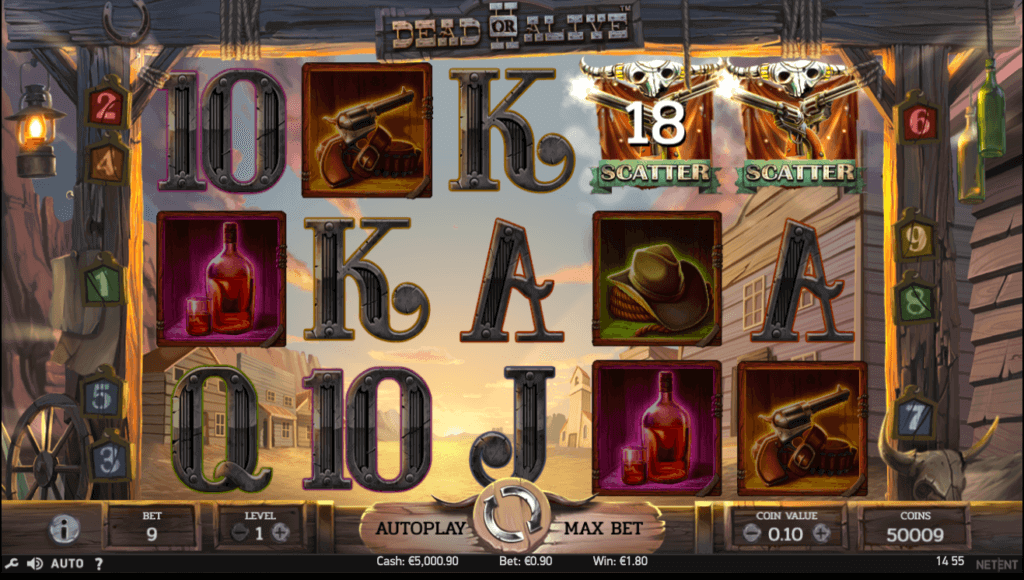 Dead or Alive 2 is a slot from developer NetEnt. It quickly became a fan favourite among players for the great Wild West theme and mechanics.
One thing players will notice is the max payout is a whopping 100,000x, one of the highest you'll find among slots.
2. Who Wants to Be a Millionaire Megaways – 50,000x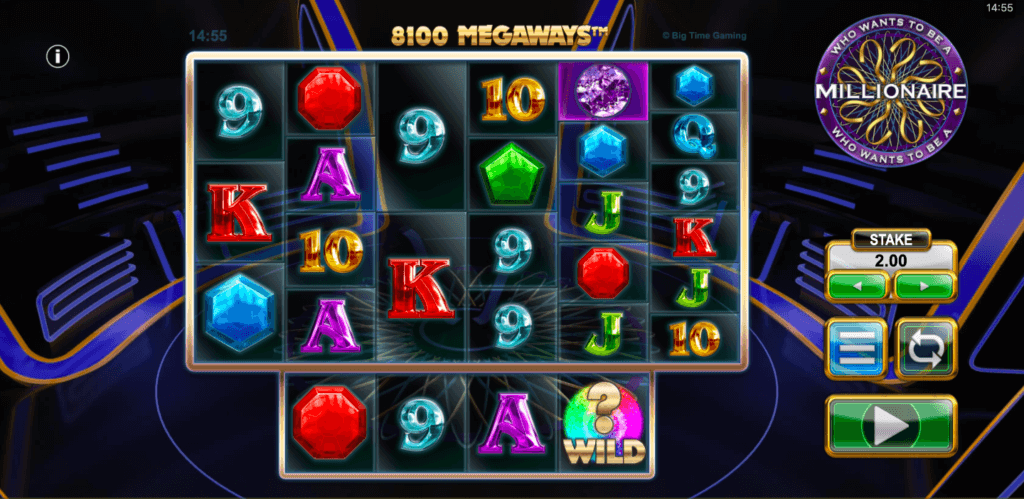 Who Wants to Be a Millionaire Megaways is based on a popular TV Show of the same name. With a payout of up to 50,000x, it has one of the highest payout rates. It also has an above-average RTP value of 96.24%.
3. Temple of Treasure Megaways – 50,000x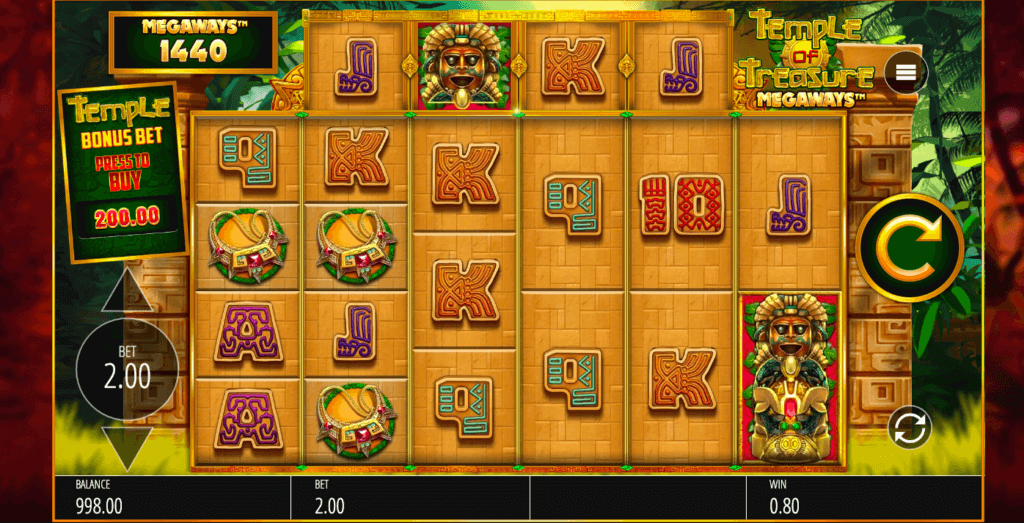 Temple of Treasure Megaways comes to us from Blueprint Gaming and features a jungle temple theme. With a sizable RTP value of 96.4%, players can expect good value on their return. Mystery symbols, free spins and other bonus features help you get even more wins.
4. Blood Suckers 2 – 250,000x
Blood Suckers 2 is a slot from NetEnt featuring a dark vampire theme. One of the main highlights of the game is its ridiculously high RTP of 96.9%.
There are very few games with an RTP this high, which alone makes the game worth playing, even if you're not necessarily a vampire fan.
5. Immortal Romance – 12,150x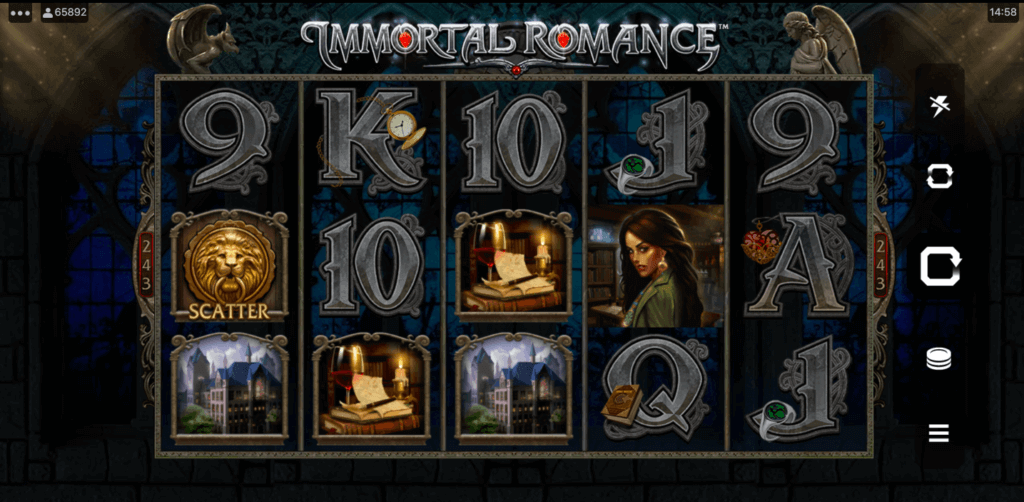 Enter a dark and gothic world with Immortal Romance from Microgaming. You'll find free spins and other bonus features which will contribute to wins. The RTP is also an excellent value at 96.86%.
Ultimately the game has proved to be quite popular and has even spawned a Mega Moolah version.
6. Twin Spin – 270,000 coins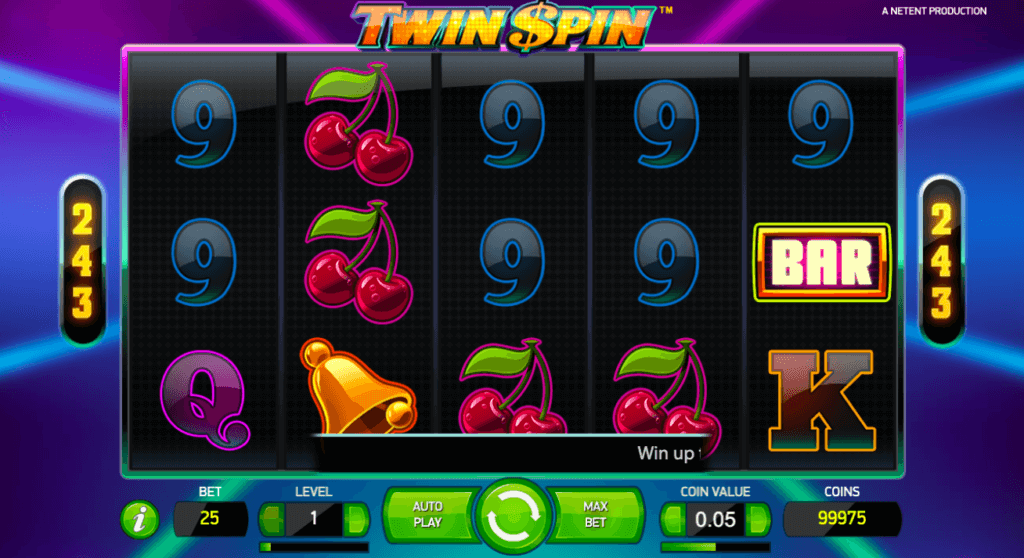 Twin Spin is a classic-style slot from NetEnt.
The highlight feature is the twin spin, which means two of the five reels will always be identical. By having two reels with the same symbols, your chances for a winning combination greatly increase.
The RTP value of 96.6% also makes it an attractive option.
7. 1429 Uncharted Seas – 67,000 coins
1429 Uncharted Seas is an exciting seafaring game with unique visuals from Thunderkick.
The game's RTP is one of the highest at 98.6%. Players can expect to get an excellent return while playing this game. There's the possibility of getting up to 50 free spins in the bonus game.
8. Legacy of Dead – 5,000x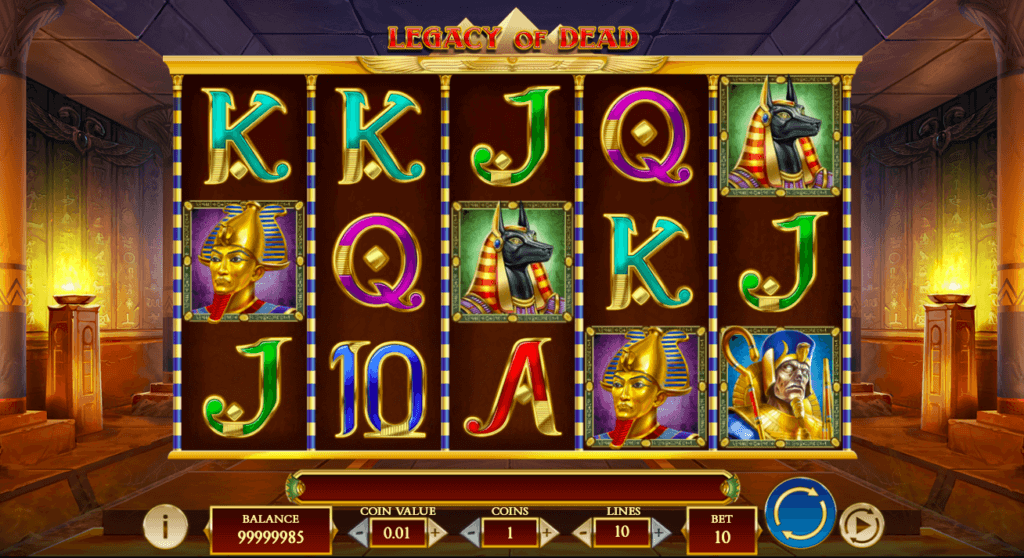 Legacy of Dead is another popular entry into the ancient Egyptian theme of slot games from Play'n Go. The RTP is above average at 96.58%, indicating it has a good payout.
As with many Play'n Go games, you have excellent bonus features like free spins and expanding symbols.
9. Gorilla Gold Megaways – 20,000x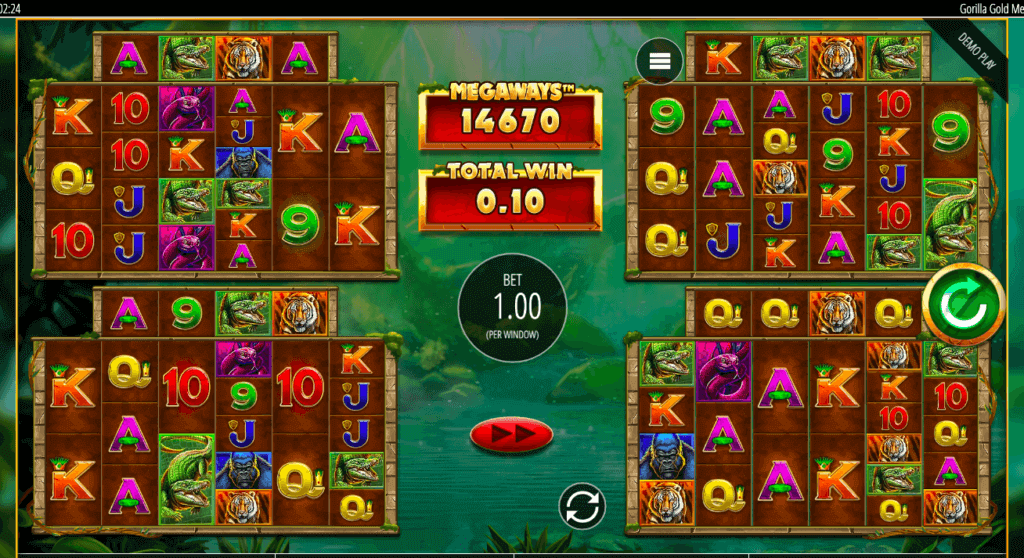 Step into the jungles with Gorilla Gold from Blueprint. There are several reasons we would consider this a high payout slot.
First, the RTP value is excellent at 97%. The action plays out on four different screens at the same time to increase your chance of winning. This is in addition to all the bonus features like free spins.
10. White Rabbit Megaways – 13,000x
White Rabbit is based on the popular tale of Alice in Wonderland. It's notable for being the first slot to allow players to buy a bonus round.
Like most games on our list, the RTP value is exceptional at 97.24%. You also have a great suite of bonus features to help you win, like free spins and cascading reels.
Where to Play the Best Payout Slots
So you've read about some of the best payout slots, but you're wondering where you can play them? We looked at numerous casinos in India and compiled a list of the top online casinos below:
All of these casinos mentioned above can be a great choice. You'll find an impressive selection of games and bonuses to help you get started on your gaming.
Best Payout Jackpot Slots
Jackpot slots differ a little from regular slots as they tend to have lower RTP values compared to other games. One reason is that a part of that RTP is used to fund the jackpot that players can win in the end. It's important to note sometimes they're also called progressive slots.
Jackpot slots are more for the long game rather than wins in the short term. Below, you can find a list of some of the top jackpot slots around.
Mega Fortune – NetEnt
Mega Moolah – Microgaming
Mega Fortune Dreams – NetEnt
Mega Moolah Isis – Microgaming
Bonanza Mega Pays – Big Time Gaming
Temple of Wealth – Play'n Go
Five Tips for Playing Best Payout Slots in India
Here are some useful tips for playing slots. Find online slots best payout, and start spinning!
1. Choose a Slot With an RTP of Over 96%
An RTP value of 96% is considered to be around average. So, for the best payouts, you want games that are above 96%. If you read some of our game reviews above, you'll see several of them even have RTP values of 97% and higher. These are considered to be exceptionally high. Slots with high RTP are the online slots best payout.
2. Choose a Game With a Free Spins Round
Free spins are one of the best ways to rack up more wins. Some of the biggest payouts tend to happen during the bonus rounds. Luckily, most slots do have free spins rounds, but how many free spins are offered can vary greatly.
We touched upon this briefly earlier in our guide. While finding online slots best payout, consider playing a game with bonus rounds.
3. Progressive Jackpot Slots Have Higher Top Prizes but May Pay Out Less Frequently
If you're looking for a quick win, or are easily discouraged by a few losses, then jackpot slots may not be for you. The RTP for these games is also generally lower than standard slots. However, as you play, the jackpot can get higher and higher.
Best Payout Jackpot Slots
4. Be Cautious of Video Slots Based on Popular Movies, or Those Featuring Flashy, Captivating Videos
Games based on movies or other popular brands may seem appealing at first. While the slots can be pretty fun, it doesn't mean they'll pay out well. Instead, it's best to look past the glimmer and check the game's values, like the RTP.
5. Look for Information About Hit Rate and Bonus Frequency
Hit rate or hit frequency is an important indicator of how often a game will payout. This information is generally included in reviews as a percentage. A game with a hit rate of 35% will have a winning combination in 35% of spins.
Conclusion – Find the Best Paying Slots and Win More With Our Guides!
With our guide, you're now ready to find the best payout slots online. We've discussed several important things to look for, such as RTP, hit frequency and bonus features.
On top of that, our team of experts has highlighted several of the top slots that you can play right now.
Frequently asked questions
Slots with higher RTP (above 96%), higher hit frequencies and various bonus features will pay out much more than slots that don't have these.
Yes, and we recommend that you do. It's the best way to get familiar with a game before deciding to wager real money.
Yes, all the slots and casinos we discussed in our guide above are fully licensed and regulated and adhere to strict standards.
The payout percentage refers to the RTP (Return To Player) rate of a slot. Some of the best online slots payout percentage that have a high RTP are Money Cart 2, Jackpot 6000, Mega Joker, 1429 Unchartered Seas, etc.