UPI Review – Safety First!
UPI, or "Unified Payments Interface", is an online payment platform created by the National Payments Corporation of India. The platform is available in many payment apps, including its original app called BHIM.
UPI uses cybersecurity and data security policies to protect its users' information. Each time you transfer with UPI, you will have to insert your PIN, ensuring that only you have access to the transfers made from your account.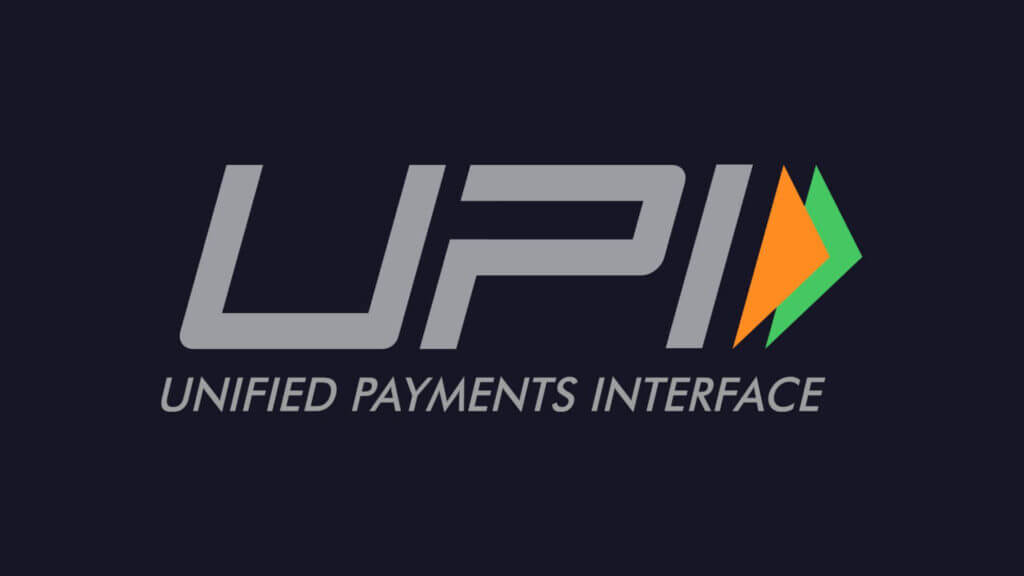 Considering the huge user base, it doesn't come as a surprise that UPI has been adopted in many online casinos. This allows players to make deposits safely thanks to their cybersecurity framework that predicts, detects and protects the user from any malicious or suspicious activity.
All the casinos for Indian players that we promote use safety policies like KYC (Know Your Customer) and General Data Protection Regulation. They also are appropriately licensed by many international entities like the UK Gambling Commission or the Malta Gaming Authority.
Know more about Gambling Licences with IndiaCasinos.
Did You Know?
According to the NPCI's latest data, 376 banks in India are compatible with the UPI platform.
How To Use UPI At Online Casinos
To use UPI, you need to choose it as your payment method and enter your ID and the amount you want to deposit. Then enter on the mobile app and enter your UPI PIN to confirm your identity and complete the transaction.
Note that you can use BHIM UPI, the original app. Or you can use PhonePe, PayTM, Google Pay, or any other app that runs on UPI to make payments.
Are There Any Fees When Depositing And Withdrawing At a UPI Casino?
UPI doesn't charge fees for making deposits and withdrawals at online casinos. However, keep in mind that some casinos may charge fees for using UPI.
Prefer using cards for payments? Don't worry, RuPay is also accepted at online casinos. Learn more in our RuPay review.
How To Place A Deposit And Withdraw Your Winnings Using UPI
To place and deposit and withdraw your winnings using UPI, you have to follow these steps:
Login at the online casino of your preference
Head to the 'payments' or 'banking' page
Select the option for deposit or withdrawal
Choose UPI as your payment choice
Enter the amount you want to transfer and your UPI ID
Head to the mobile app and check if there are any pending payment
Insert your UPI PIN and complete the transaction
That's it! All the payments are instantly processed. And, you can also view the status of your transaction in whatever app you're using.
Did You Know
UPI is available across 23 apps, featuring Google Pay, Samsung Pay and Jupiter Money.
Solutions To Common Issues When Using UPI At Online Casinos
UPI can't find my bank account. Am I doing something wrong?
UPI uses the mobile number linked to the UPI platform to find your bank account. If your bank account has a different mobile number, then UPI won't be able to link it.
I forgot my UPI PIN, and I can't complete my transfers. What should I do?
If you ever forget your UPI PIN, you can generate a new one by using the details of your debit card.
My transaction failed, but I still got the money debited from my account. What should I do?
If you got a failed transaction, UPI will refund your money in an hour. If you still don't get your money by then, contact your bank's customer support to notify them.
Did You Know?
WhatsApp Pay also runs on UPI. WhatsApp users can enable payments right from the messenger app!
Pros And Cons Of Using UPI At Online Casinos
Before you make your account, be sure to check the pros and cons we have seen while using UPI in online casinos.
| PROS | CONS |
| --- | --- |
| It's compatible with hundreds of online platforms and various banks. | To use the platform, you require a phone number linked to UPI and your bank account. |
| Thanks to the UPI PIN feature, only you can access your account and transfer. | |
| You can make transfers at any time of the day, even during non-bank hours. | |
UPI vs Other Payment Methods
UPI, unlike some payment methods, focuses on external bank accounts instead of wallets. All your transactions will be debited from your bank account linked to the platform.
| Features | UPI | RuPay Card | AstroPay |
| --- | --- | --- | --- |
| It can be used in any online platform and physical stores | ✓ | ✕ | ✓ |
| You can make instant deposits at any moment | ✓ | ✓ | ✓ |
| It can be used to withdraw cash from an ATM | ✓ | ✓ | ✕ |
Did You Know?
You can withdraw cash from ATMs using UPI. You have to choose the UPI option and scan the QR code that will appear using your preferred UPI app.
Conclusion – UPI Makes Deposits and Withdrawals A Breeze
As you can see, UPI is an excellent option that has helped the advancement of payments in India, making easier transfers and money requests through different bank accounts.
Thanks to its security features, you can easily use UPI on any online platform, including online Indian casinos, so it is recommended if you want to play.
Explore other Payment Options in India!
Frequently asked questions
Although you can use UPI in other countries such as Nepal, Singapore, France, Oman and the United Arab Emirates, bear in mind that online casinos not targeting Indian players will likely not accept UPI.
The UPI platform is available in many third-party apps like GooglePay, and PayTM. However, we recommend using it on BHIM, the official app developed by NPCI, which is UPI's creator.
As long as you have the UPI PIN, no other person will be able to make transfers with your UPI account, so even if they have your phone, they won't be able to use it to make transfers of any kind.
You can change the UPI PIN of your bank account anytime you want by making the request on the mobile app and inserting your credit card number and expiry date.
Currently, UPI doesn't charge fees to its users for making deposits or withdrawing money.
You can use UPI in Android and iPhone, but remember that UPI is unavailable for iOS versions lower than 13.4 and all the iPhone 6.