The whirring of the reels and dazzling lights of the slot machines are enough to brighten up casinos. The same holds true for online casinos and their slots selection.
As an Indian player, you can get access to hundreds of online slot machines as well as free online slots India if you join the right casino, and this is what this guide is all about – we'll show you how to find the best online slots and where to play them!
Why Play Slots Online in India?
Slots are a popular online casino game and for good reason. They require little to no skill, and you can claim a variety of bonuses to use on them like free spins and no deposit offers.
On top of that, certain slots have jackpots that go as high as a few million bucks. It's going to be difficult to try and win that much with blackjack!
Are online slots legal in India?
In India, it is legal to play at online casinos. As there is no federal law in India that bans online casino gambling, so yes, you can play slots online without worrying.
Just a few Indian states have passed their online gaming laws so far. For example, Maharashtra has decided to ban all kinds of gambling inside state lines, both online and offline.
States like Sikkim and Goa, on the other hand, have gone so far as to legalize gambling in a regulated manner. There are land-based casinos in both these states that draw gamblers from all over India.
What are Online Slots?
Online slots originate from the traditional slot machines you used to spin by pulling a lever. Think of online slots as online slot machines that can be accessed on any device connected to the internet.
The original slot machines had just three reels and one pay line. The symbols on the reels included fruits, bells, and 7s, which are today considered classic.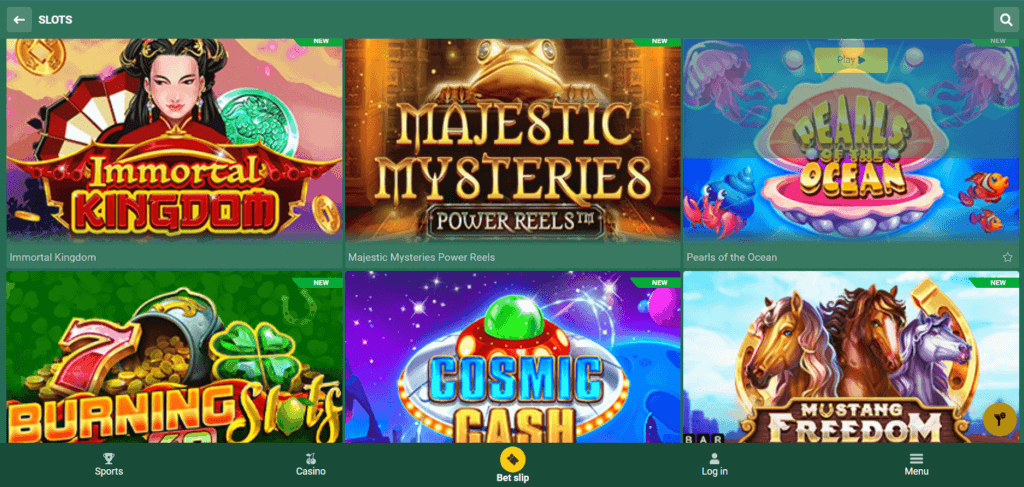 With online slots, the concept is still the same – i.e., to land a matching combination of symbols that will offer a higher payout than the original stake.
However, once slot machines took an online dimension, developers started coming up with a variety of exciting new features and prizes. Today, online slots have multiple pay lines, power ups, and many more features that enrich the simple gameplay.
Explore other Casino Games Online.
Online slots vs Real slots: What's the difference?
Online slots are essentially the virtual version of the slot machines that you see in land-based casinos. However, there are some key differences between the two:
Online slots cannot be rigged
If you have ever been a regular at a brick-and-mortar casino, you might have heard of "loose machines". It's a term used for slot machine that is in a way faulty and may give out more rewards than other machines. Now this doesn't mean that ALL physical slot machines are rigged. Most of the time, loose machines are gamblers' gossips.
However, there's no chance of online slots being rigged. As the game is built upon Random Number Generator, it is impossible to influence or even guess the outcomes. Just make sure you're playing at a genuine casino and you're good to go.
One of the major advantages of signing up at an online casino is the bonus. Most of the bonuses include free spins or multipliers for one or more slots. All of these freebies up your chances of winning rewards. Meanwhile, traditional slots do not offer any such perks.
When compared to traditional slots, online slots feel more like a game. Most online slots have a theme, vivid symbols, multipliers, bonuses, power ups, and many more features. This adds more depth to the basic game of "spin and win".
Accessible anytime, anywhere
Online slots can be played from your computer and even on your phone. Once you log in and fund your account, you can the spin the reels from the comfort of your home or on the go. However, many gamblers feel that online slots lack the lively atmosphere of a land-based casino.
On the other hand, to play at a real slot machine, you have to go to a real casino. In this case, you don't get the choice to access your game anytime and anywhere.
Find the Best Online Slots in India
Knowing which online slot best fits your personality and tastes is vital when playing any slot game.
Why?
Because you're more likely to win if you actually enjoy playing the slot. With countless options available online, it doesn't make sense to settle for something mediocre. To find the best online slots game you can consider – theme, provider, mechanics, graphics, and more.
However, what really matters is how much the slot would pay you. So your "game filters" should be a mix of technicalities and aesthetics.

There are plenty of reasons why you might want to hunt for new online slots.
If you're a newbie, you might get overwhelmed by the sheer variety of slots. Or if you're a regular player, you might want to try out new games. Or maybe, you want to explore the newer options on offer.
In any case, IndiaCasinos has compiled a list of what to look for in a slot to save you time. Here's how you can find the best online slots game.
What to pay attention to when choosing an online slots India
Theme
Online casinos in India offer hundreds of online slots, all distinguishable by their style and theme. From the ancient Egypt and outer space to Bollywood and cricket, you can find slots of any and every imaginable theme. In terms of layout, you can find 3×3, 3×4, 3×5, and even 3×7.
To cater to all kinds of players, online casinos offer classic slots, fancy video slots, progressive jackpot slots, and more.
Indian players will come across:
Classic slots: Inspired by the first slot machines, these slots feature three reels.
Video slots: A modern version of slot games with animations, extraordinary graphics and sounds, and bonus games.
Progressive jackpot slots: Games linked to an ever-growing jackpot that can reach lakhs and crores of rupees.
The best online slots casinos will offer a lot of variety – from 3×3 regular slots to modern Megaways. So don't settle for less and pick the best online slots game for you!
Payouts
Some online slots India offer much better payouts than others. For example, you could win 500x your wager in one game, and 5,000x your wager in another. Of course, higher payouts are accompanied by higher risks. Depending on how much you're willing to wager, you can pick slots with decent payouts.
As the rules of gambling games may change, it's always smarter to check out the rules before placing wagers.
Check the slot volatility
Before playing online slots India, you should check the its volatility or variance.
Slot volatility, also known as variance, refers to how online slots are programmed to pay out in different ways. Depending on the frequency of the payout, there are high volatility slots and low volatility slots.
As the name suggests, high volatility slots pay out less frequently, but the rewards are significant. Meanwhile, low volatility slots pay out regularly but the rewards are smaller.
The medium volatility slots hit a sweet spot between the hit rate and size of the rewards. Depending on your preference and risk averseness, you can choose the variance that suits you.
Pay attention to RTP
'RTP' is short for Returns To Player. This figure shows how much players can expect to get back from an online slot machine – theoretically.
Let's look at an example: If a slot has an RTP of 96% (which is the average for a good number of online slots), this means that over thousands of rounds, players should get back 96% of what they stake in the form of winnings. The best casino slots online will strike a balance between volatility and RTP.
Over a few rounds, you will either lose more than you wager, or you can win a massive prize – you never know! So always look for slots with high RTP.
What's your budget?
One of the rules many gambling veterans have is – bet only what you can afford to lose. The best online slots casinos come with tools that limit your spending and sessions.
Remember, not every spin will turn into a win, and playing online slots comes with a degree of risk and loss. Online slots, these days, allow players to choose the preferred amount they want to bet, which can vary from just a few rupees to thousands of rupees.
Thus, before placing bets, it might be a good idea to decide how much you can afford and how long you wish to play slots online.
Some quick tips to stay within your budget:
Set a budget and fund your account according to it.
Set time limits; determine the duration that you're willing to dedicate to slots (or any other games for that matter).
Stop chasing your losses, the last thing you want is to give in to the gambler's fallacy.
If you're frustrated or just not having a good day, avoid gambling. You're likely to make bad decisions when you're in a foul mood.
If you feel you're on a losing streak, simply quit playing. Maybe it's just not your day. Remember, you can return to your slot machine any other day.
Here's another quick tip: If you're into slots more than table games, choose a casino with a big slots collection and sizable free spins. The best online slots casinos will offer generous bonuses along with a great games selection!
Did You Know?
Online slots with bonus are more fun – you get to experience new or popular slots without having to risk much of your bankroll.
Play online slots with bonus – explore the Free Spins bonus and grab the
Types of Online Slots
Online slots really do come in all kinds of shapes and sizes. From video slots to Megaways, to jackpot slots, there really isn't a casino game as flexible as slots.
Here, we'll take a look at the most common types of online slots you're sure to come across at an Indian online casino. The best online slots casinos will have a mix of various providers, themes, grid sizes, and more.
Classic Slots & Fruit Machines
You can still find some excellent collections of online slot machines that mimic the traditional fruit machines, with the iconic fruit symbols, bells, and 7s. Typically, these online slot games also come with features that enhance the gameplay. The game might have free spins, scatters, wilds, multipliers, and other power ups.
Video Slots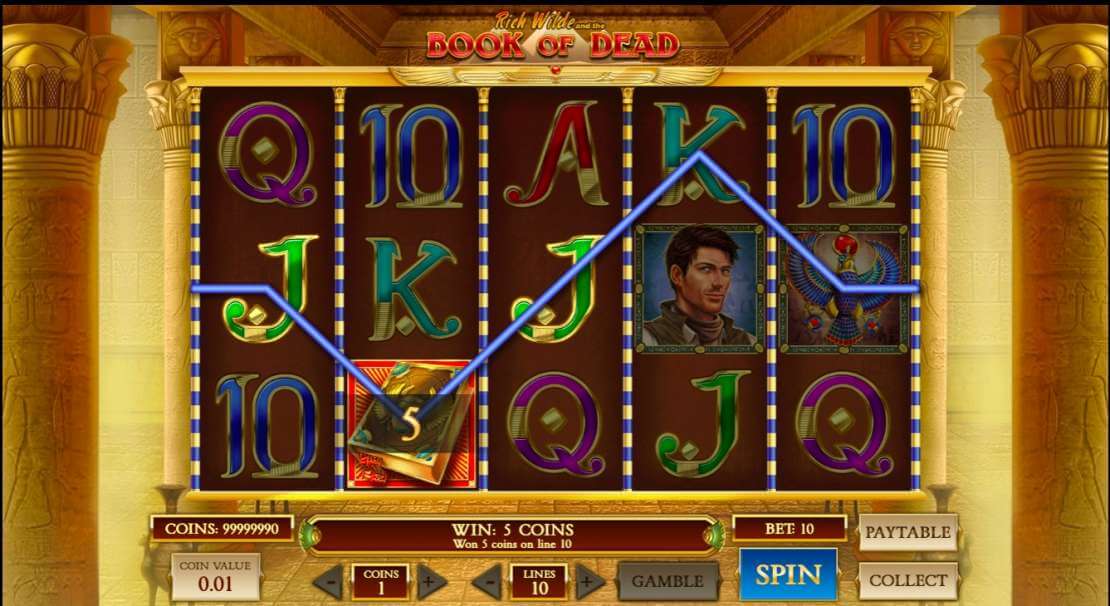 Video slots take the concept of slot games a bit further by adopting a theme or storyline. The gameplay is then centered around the chosen theme. For instance, a space-themed slot will feature space-related symbols and power ups.
Video slots is very popular nowadays, because players love a good setting. From a gladiator's arena to a tomb inside the pyramids of ancient Egypt – you can find every imaginable theme.
Video slots are accompanied by high-quality visuals and immersive soundtracks. As these are popular, they make up a big chunk of online casinos' games library.
Jackpot Slots
Progressive jackpot slots, also known as jackpot slots, feature a jackpot that keeps increasing every time the slot is played. In a land-based casino, several slot machines (of the same game) have a collective jackpot. Each time you place a wager, a small part of it goes to the ever-growing jackpot.
Online progressive jackpot slots resemble the land-based ones. The jackpot is often dropped randomly through Random Number Generator (RNG). As the amount keeps piling up, the chances of hitting a jackpot increase. Whoever grabs the jackpot is very likely to become a millionaire overnight.
Megaways Slots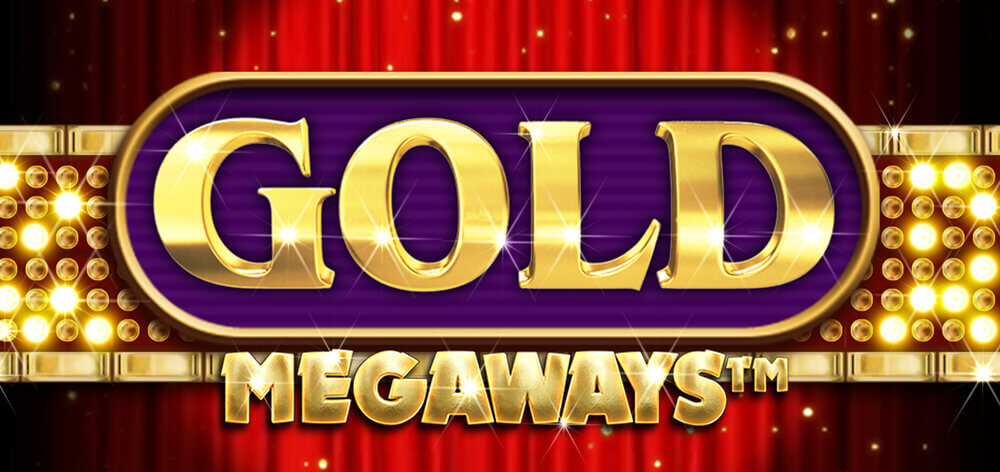 Just like the name 'Megaways' suggests, the slots give you mega options to wager on. The 'all ways pay' games, which have 243 pay lines or five reels with three symbols per reel, are among the most common forms of online slots.
For players, this means that Megaways games offer a ton of winning combinations. But it doesn't end here. Megaways slots are known for having unique themes, stunning graphics, and engaging gameplay.
Big Time Gaming was the first to launch a Megaways slot, and since then, it has become a phenomenon in iGaming.
Bonus Buy Slots
Bonus buy slots are the online slots that allow you to pay a fee in return for the game's main bonus feature. This is usually a round where you get free spins.
The cost of missing the "grind" for scatter symbols that unlock the bonus feature(s) while you're playing is known as "feature buy." It usually costs between 50 to 150 times your initial stake.
Dream Drop Progressive Jackpot

Relax Gaming, one of the leading iGaming providers, came up with a whole new jackpot feature – the Dream Drop progressive jackpots. Created on the Relax Apex platform, Dream Drop is a five-tiered jackpot gameplay that guarantees rewards for reaching certain thresholds.
Here's what the Dream Drop tiers look like:
Mega – Starts with €500,000 (Must Win value is €1,000,000)
Major – Starts with €25,000 (Must Win value is €50,000)
Maxi – Starts with €100
Midi – Starts with €5
Rapid – Starts with €1
Since Dream Drop's release in May 2022, Relax has rolled out 7 slots with this jackpot feature. So far, 3 mega jackpots have been won on the Dream Drop slots.
Did you know?
Providers like Caleta Gaming, MPlay, Indi Slots, Merkur Gaming, and a few others make Indian slots like Bollywood Nights, Diwali Lights, Premier League Cricket, and more. Check out Indian slots on your favourite casinos today.
How to Increase Your Chances at Winning Online Casino Slots
There are thousands of online slot games available out there, but it can get tricky to find the best slots to play online in India.
This is because it takes a while to determine whether the features and payouts are as rewarding as the developer promises.
We believe that the best online slots have a good balance of promising features and decent win potential. Here are a few of our top tips for casino slots:
1. Read Our Reviews
Curious about a certain online slot? Check out our list of slot reviews to see if we've tested the game out ourselves. We provide real slot reviews after we play the game to give our readers a head start before they deposit real money on the slot.
Read our Slot Reviews and find new slots online to play!
2. Watch Streamers
Some slot enthusiasts have combined their interest with entertainment, taking it to the internet for all to benefit. Watching streamers play online can give you pointers and experiences you might otherwise lack.
Online platform Twitch is a great place to start and you can look out for the below streamers:
Xposed
Roshtein
DeuceAce
CasinoDaddy
ClassyBeef
3. Practice for Free
If you're not quite sure whether you'd like to play online slots for real money, the good news is, you can also play them for free!
Most Indian online casinos will allow you to play their slots for fun with fake money without missing out on any features. In this way, you can test out a new slot to see whether it appeals to you or not before risking real money on it.
Try Online Free Slots – you can try the demos for free before you decide to bet on it. Explore the best online slots with IndiaCasinos.
4. Take a Break While You're Ahead
A tiny victory is still a victory. When you've already won, don't keep trying your luck. Always play responsibly and know when to quit. The last thing you want to do is spend your rent money on a fruit slot.
The best thing about slots is that there are loads of new slots coming out every month. Check out New Slots Online – we update this page every quarter.
What is the Best Strategy to Win in the Online Slots for Real Money?
While slots are mostly a game of chance, there are some strategic moves that players can make to improve their chances. After all, we all looking for online slots that pay real money for our spins.
As we mentioned above, it is extremely important to watch your spending. It's easy to get caught up in playing a game like slots, and you want to be mindful of your budget.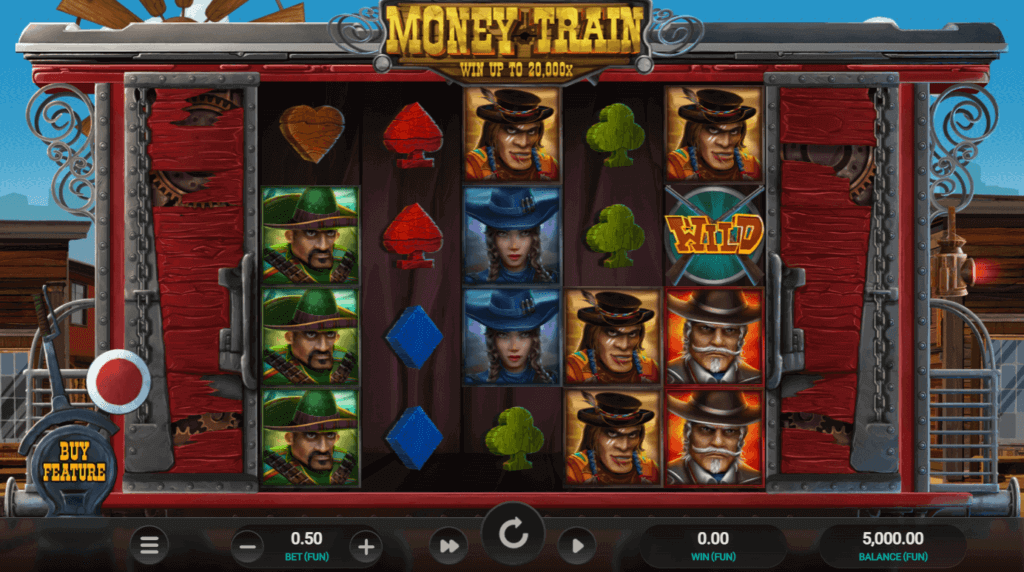 If you're playing on a budget, look for slots with low minimum bets per spin. This way, you can spend more time on your favourite slot and still stay within the budget.
If you use the Auto Play or Auto Spin option, you will want to adjust the paylines, bet amount, and the number of spins. In case you think you are losing too much money, you can hit the pause or stop button. At the end of the day, we want to play online slots to win real money – not lose it!
Another online slot strategy is to play as many slots as you can in demo mode, especially if you're a new player. By trying out a variety of different slots, you can see which games you have more fun playing and then play those online slots for real money.
To take things to next level, you can play online slots for real money. Just make sure that you're playing at a legit casino – because we want to play online slots that pay real money, not the rigged ones that eat up your bankroll.
How Do Online Slots Work?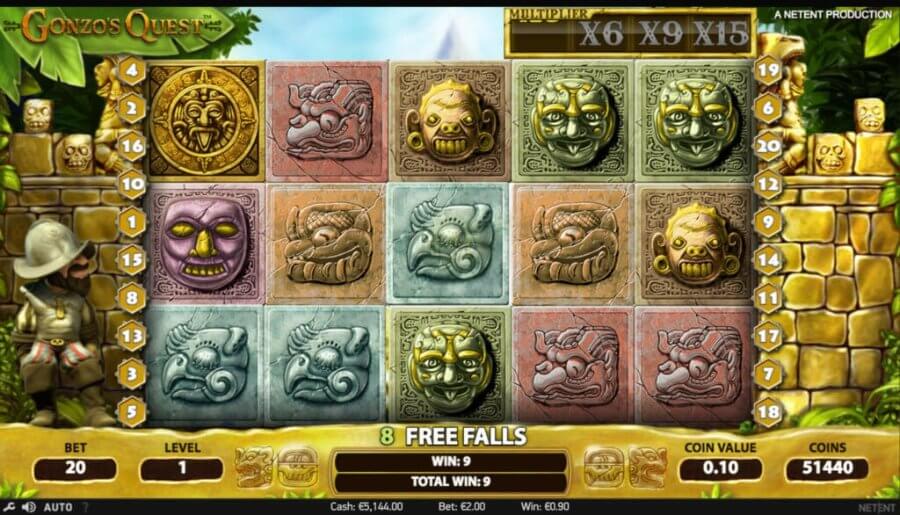 Online slots are pretty basic compared to other online games, but the most important function used is the RNG software.
RNG stands for Random Number Generator, a software tool that is used across all online casinos to ensure a random game outcome for each player.
Every single slot has this, so as much as some players want to believe the game is rigged when they lose, even when it's not.
How to Play Online Slots?
The biggest reason slots online are so popular is because of how easy it is to play them.
All you have to do is:
Find an online slot you want to play
Select how much you want to wager per spin
Click the spin button (some slots have an 'auto spin' feature)
Wait for the results. If you win, the rewards are accumulated to your account.
Spin again
That's it!
Apart from this, there are other features and bonuses that you can use during the game. For instance, some symbols may trigger wild or scatters. Power ups may eliminate some symbols or trigger multipliers. Scan the rules of the game before you bet on it.
Online Slots Providers in India
Online slot providers are the brains and power behind every single online slot.
Casino games developers go to great lengths to come up with interesting and innovative ideas to provide players with something fresh and unique every single time.
Once a slot is released, it is usually offered across various Indian casinos. For instance, a new title by NetEnt will be available on all online casinos that provide games from NetEnt.
However, some online casinos also have their own exclusive titles which are developed in-house or in collaboration with a developer.
Best Slots Providers
Some slot providers have earned a fantastic reputation. Below are some of the most famous names in the industry:

Online Slots: Terminology
Glossary and a short explanation of terms related to slots:
Paylines – imaginary lines that determine a winning combination when the same symbols land on these lines
Reels – reels refer to the barrel-like structure of the slot that spins to display a different combination of images each time.
Jackpot – it refers to the maximum prize you can land
Free Spins – this is a bonus round involving a set number of free spins, allowing players to accumulate more winnings without staking anything.
Symbols – this are the images that appear on the reels. To win you need to land the same symbols in a winning combination.
Scatter – although not found in all online slots, scatters are those symbols that give you access to the bonus game or free spins round if you manage to get a certain number of them on any given spin.
AutoPlay – some online slots have a special button on the console that allows the slot to spin on its own saving you from having to press the spin button every single time.
Multiplier – a multiplier is when you win and your bet is multiplied a number of times
Max Bet – this is the maximum bet you can place
Min Bet – this is the minimum bet you can stake to spin on a slot
Low-value symbols – these are symbols that pay out the lowest if you form a win involving them.
High-value symbols/premium symbols – these are the symbols that will pay out the most if you land on a winning combination involving them
Betting limits – this is the minimum and maximum bet allowed per spin. At the bottom of the reels, you will be able to adjust your bet according to these limits.
Slot hit rate – hit rate, or hit frequency, is used to describe how often you can expect to get a win as you spin on a slot.
Maximum win potential – this is the amount you can win if you get the best matching symbols in a slot (i.e. a combination with the highest-paying symbols, or the same combination plus a multiplier or any extra prize). The maximum win potential is expressed as the amount x your original stake to account for all bet sizes; for example, if a slot has a win potential of 5,000x the stake, you can win 50,000 rupees if you bet 10 rupees.
Wild – this is a symbol on the reels that substitutes all other images with the exception of the scatter to help you form more winning combinations.
Volatility or Variance – this determines how many times a player can expect to hit a win. A high variance pays less often but payouts are higher, a low variance slot pays often but payouts are small.
RTP – or Return To Player percentage is the calculation that determines how often the slot will payout what is staked on it over millions of spins.
Paytable – this is found in the game console and provides information about how winning combinations are formed
Progressive jackpot – this is a jackpot that is linked to more than one slot game. A small part of each bet is added to this jackpot causing it to grow over time
Bonus game – a game within the game, this is triggered by landing 3 or more scatters. It often consists of free spins with a higher possibility to win.
Want to sound like a pro? Check out our Casino Dictionary and master that slang!
Conclusion
And now, it's time to spin those reels! Discover the variety of games available by playing free online slots first before picking the best online slots to play for real cash.
And of course, make sure you join an online slots casino that regularly rewards players by offering bonuses, free spins, and other freebies that they can use on slots.
There are plenty of them out there, and we promise you're in for a great time.
Frequently asked questions
In order to win at slots, you need to hit a winning combination. These are the symbols in the slot game that fall on the paylines. Some online slots can have as many as 1,000 ways to win!
No deposit free spins are real-money spins that are given away without requiring a deposit beforehand. Most no deposit free spins bonuses are offered when a new player registers with a casino, but players can also get them as part of a promotion or VIP program.
Any online slot you see at an Indian casino can be played for real money, as well as in demo mode. In order to have a chance at winning real money on slots, you will need to make a real money wager.
No, online slots are not rigged. If you play at a fully-licensed casino which is backed by well-known developers, the games are fair. Slots, just like other casino games, are based on Random Number Generator. The outcomes are fair and cannot be influenced.
Players can head over to their favourite online casino and play the free casino games online - most casinos do not need you to sign up. Note that these free casino games are demo version, which means you won't have to wager anything and you cannot win real money rewards.