Facts about JioMoney
If you're an online casino enthusiast in India, it's exciting to know that more payment methods are supported every day across casino platforms. One such method is JioMoney, an interesting choice when it comes to cashless payments.
Keep reading our JioMoney review to find all the information you need about this payment platform, including the good and the bad points.
Learn more about Online Casinos that accept INR.
JioMoney Review – Let's Talk Safety
JioMoney is an Indian mobile wallet offered by Reliance Payment Solutions Limited, in turn, a group of Reliance Industries Limited. This is a major player when it comes to India's petroleum, chemicals and plastics industry, which also offers digital services such as the payment method in question.
Here are some facts about its safety:
JioMoney was launched in 2017, integrating into the constellation of well-established Jio products and services such as phones, the Jio mobile network, and more.
JioMoney allows you to digitally send money and make instant cashless transactions safely and securely thanks to storing your info in secure servers with world-class security procedures and technology.
Top casinos that operate with JioMoney offer the latest security features. This includes 128-bit SSL encryption and licences by recognised authorities worldwide.
Top casinos comply with standards like the General Data Protection Regulation (GDPR). This means they will require your personal details at some point, including pictures of your ID, bank statements or other documents. This process is known as KYC, an acronym for "Know Your Customer".
All the casinos we review and promote are safe, with proper licences.
Learn more about Payment Methods popular in India.
Did You Know?
You don't need to download the JioMoney app to use this payment method – you can use it from the MyJio app. It's available for both Android and iOS devices at Google Play and the App Store, respectively.
How To Use JioMoney at Online Casinos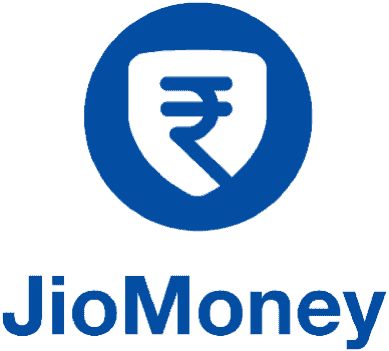 This payment provider is a convenient way to deposit and withdraw money at online casinos. This is because participating casino platforms have this service integrated into their system, and few steps are required to perform transactions.
Are there fees for transactions at the JioMoney Casino?
Online casinos in India which offer this payment method generally don't charge extra for using it. The payment provider also doesn't charge anything for regular users, but you may have fees when transferring money from your wallet to your bank account.
Explore Online Casinos that accept UPI payments.
How to deposit and withdraw your winnings with JioMoney
Using this payment platform in online casinos involves the following steps.
Log into the casino
Go to the cashier section
Select the JioMoney logo
Choose your amount
Launch the JioMoney app on your phone
Confirm the transaction in the app
When withdrawing, you need to choose this option in the cashier section, provide your phone number and the amount to transfer. Finally, confirm the transaction. Bear in mind some casinos might diverge from these steps in minor ways.
Explore Google Pay casinos.
Did You Know?
You can only have one JioMoney account due to the Reserve Bank of India's regulations. The account is valid as long as your phone number is active.
Solutions to Problems When Using JioMoney at Online Casinos
This service makes online transactions in casinos pretty straightforward. Even then, here are some solutions to common problems.
I can't deposit anymore. It worked fine yesterday.
The transaction limit is capped at Rs. 10,000 per calendar month if you have a basic account. The casino might also have limits on deposits.
My deposit doesn't show up at the casino.
Deposits with JioMoney are generally instant. You can check the success page in your app with the transaction details. Check the casino site to see if it has specific JioMoney processing times.
I can't transfer directly to the casino's bank.
With the basic account, transferring money to another person or bank is disabled.
A lot of casinos accept RuPay cards, so it's an alternative worth considering.
Did You Know?
You can check your transaction history in the app whenever you have doubts about your spending. It's also useful in case of problems when making a deposit or withdrawal.
Pros and Cons of JioMoney at Online Casinos
Throughout our JioMoney review, we found it to be a solid payment method. That doesn't mean there aren't any downsides, however. Here are some important pros and cons.
| PROS | CONS |
| --- | --- |
| Based on UPI | It's still not widely used in Indian casinos |
| Instant deposits and withdrawals | You can only have one JioMoney account |
| Very secure | |
| No need to download a separate app | |
Explore PayTM casinos.
JioMoney vs. Other Payment Methods
When it comes to comparing it to others, here are some important features:
| | | | | |
| --- | --- | --- | --- | --- |
| Features | JioMoney | Bank Transfer | PayPal | Credit Card |
| Fast banking | ✔ | ✖ | ✔ | ✔ |
| Ability to overdraw | ✖ | ✖ | ✖ | ✔ |
| Advanced security features | ✔ | ✔ | ✔ | ✔ |
Did You Know?
One of JioMoney's most useful safety features is your mPIN. Your account is blocked after 3 consecutive incorrect attempts. This prevents anyone from using the app in case your phone is lost or stolen.
Know how to pay with prepaid cards like AstroPay at online casinos.
A Worthy Contender Between India's Payment Providers
There are many payment platforms in India vying to get your attention. JioMoney is one of the best, backed by a strong conglomerate that offers a lot of solutions around mobile connectivity and more. The service works well, it's easy to use, and very convenient when it's integrated into a casino platform.
However, the last issue is the most important one. Not many casinos offer this payment service yet in India, something we expect to change given the increasing popularity of both online casinos and JioMoney. If it's available in your favourite casino, you won't be disappointed when you use it.
Frequently asked questions
This payment provider is available for anyone residing in India and with an Indian phone number. You can use it to fund your casino account from abroad if you meet these criteria.
No, this service only uses Indian rupees.
Yes, the platform lets you link both credit and debit cards, and bank accounts. You can use those as a funding source for your casino activities.
Refunds are allowed within the system. However, it also depends on the casino policies. Check with the casino support team for information, or the casino terms and conditions.
JioMoney doesn't charge maintenance fees.
This process can be performed instantly, but some casinos have policies where withdrawals are verified, which might take anywhere from one hour to a couple of days.