7 Tips to Manage Your Casino Account
In the long-run, managing your casino account will help you manage your data, time, and funds better.
1) Scan Terms & Conditions Before Signing Up
More often than not, we skip the tiny print. Nobody wants to go into the details and know all the nitty gritties of signing up on an online casino. However, this tiny print might make a huge difference.
Here are some examples of common T&Cs that you agree to while signing up:
There's a usual condition that if you lose your rewards due to a glitch in your hardware, software, or internet connection, casinos are not responsible for it.
Many casinos have to share your data with third parties for security reasons. And if they don't, it is explicitly mentioned in the T&Cs.
In case of legal issues, some casinos are obliged to disclose your data.
If you're concerned about your data, you should definitely read the terms and conditions before signing up.
2) Check which personal information casino requests
To create an account on online casinos, you have to provide them with your details. This includes your legal name, date of birth, email, phone number, residential address, and more. You need to fill in this basic information even if you're registering on a food delivery app.
There's no harm in sharing these details with a licensed casino, as they are transparent about how they deal with your data. However, fraudulent and blacklisted casinos will definitely misuse sensitive details.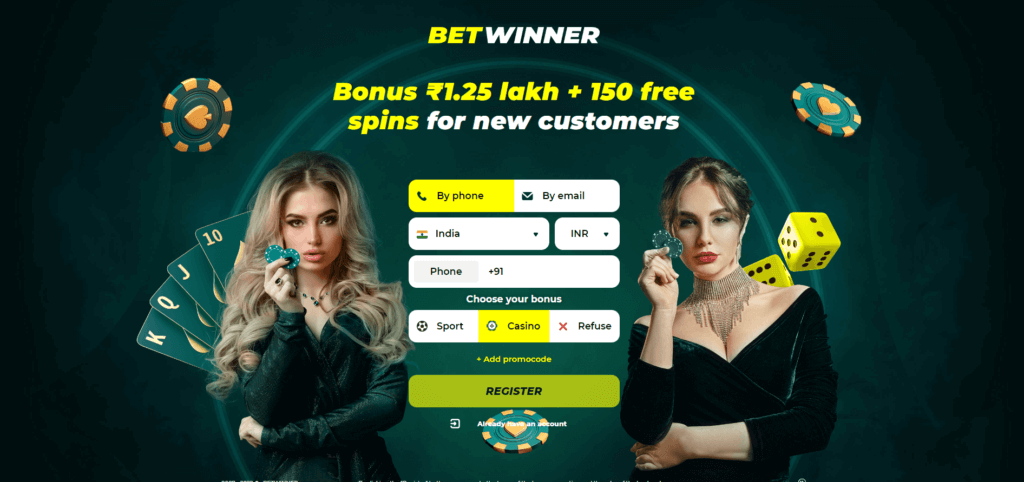 Before you input any information on an online casino website, run a background check on the casino. Go through casino reviews, customer ratings, and test if the casino's customer support works.
Finally, if you don't feel comfortable sharing your details, don't do it. There are countless online casinos that you can sign up for.
You can also check out no registration casinos – they don't ask for much information. However, note that you might have to give some details while making withdrawals.
Which information casinos need and why?
While it may seem that casinos demand too much information, they need it due to legal obligations. Here's an overview of the details an online casino might ask for:
Name, DOB, Address: To verify your identity, age, and your nationality
Email ID, Phone Number: To verify if the details provided are legit and genuine
Bank Details: To make deposits and withdrawals
Depending on the jurisdiction, some online casinos might ask for National ID details, tax information and more. KYC is mandatory in most of the casinos to prevent fraudulent activities.
Again, it is completely fine to give these details to regulated, licensed, and reputable casinos. However, entering this information on a fraudulent casino website may land you in serious trouble.
To save you some time and effort, we have curated a list of some trusted online casinos in India.
3) Check the Payment Options
Imagine, you fill out the sign up details, go through the verification process only to find out that the casino doesn't support the payment you have. To avoid this, run a quick glance at the 'payments' page of the website.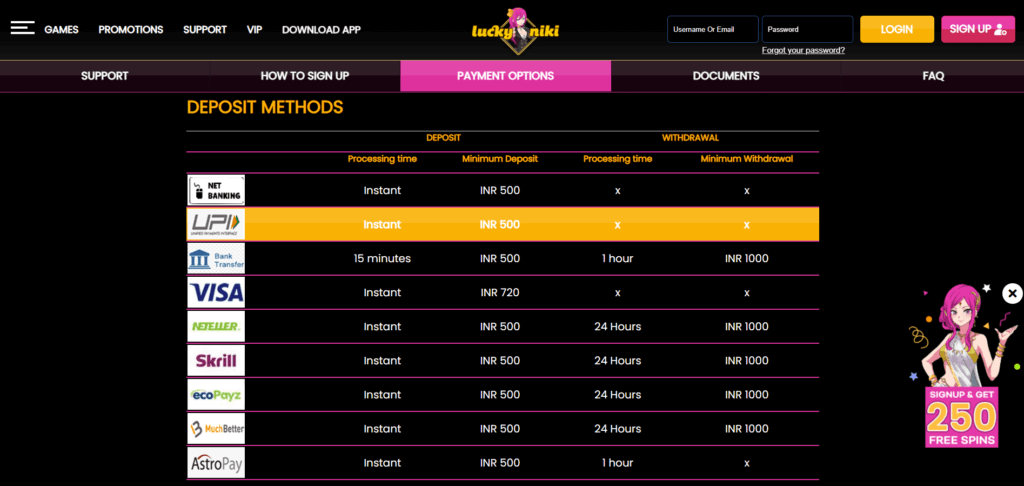 For Indians, some popular payment options include PayTM, PhonePe, Google Pay, UPI, Visa, MasterCard, RuPay, and more. Apart from this, Indians can also use PayPal, Neteller, Skrill, and cryptocurrencies to fund their casino accounts. For convenience, online casinos offer multiple payment options.
To know more about available payment methods, their fees, and processing durations, you can check out our dedicated page.
4) How to Make a Deposit
Right after you make sure that your preferred payment methods are listed, you will want to make a deposit.
Irrespective of the online casino you choose, the deposit process is more or less the same. Here's a quick rundown of it:
Complete the signup process
Make sure you're logged into your account
Look for a 'Deposit', 'Payments' or 'Banking' page
Choose your preferred payment method
Enter the amount you want to deposit
Complete the transaction
And don't forget to claim your deposit bonus after you make deposits!
5) How to Withdraw Your Winnings
Right after you hit a jackpot, you will want to withdraw the rewards. For withdrawals, online casinos offer multiple methods. To cash out, you can choose your preferred method, enter banking details, and wait for the amount to reflect in your bank account.
However, there are a few other things that you need to be aware of:
Wagering requirements denote the number of times you will have to wager the bonus. Typically, the wagering requirement ranges from 15x to 60x. We just made calculating wagering requirements easy for you – check out our free Bonus Wagering Calculator.
To know more details, you can visit our dedicated page about wagering requirements.
Withdrawals are capped – there's a limit on how much you can withdraw. For instance, a casino might allow you to withdraw ₹50,000 at a go. If you don't like waiting for your rewards, you can sign up at a fast payout casino.
In addition to limits on withdrawals, there are restrictions on how frequently you can cash out your winnings. For example, an online casino might let you cash out ₹30,000 in a day. The limits might be daily, weekly, or monthly.
Finally, there are restrictions on how much you can withdraw per account.
As a part of the withdrawal procedure, users will have to undergo a security check. For example, online casinos might ask you to complete KYC or submit a scanned copy of your ID.
Apart from this, large withdrawals are sometimes manually evaluated and approved in order to comply with the AML laws.
6) Set Up Limits for Yourself

Casinos – online and offline – demand money and time. To help with excessive spending of both, online casinos let you set limits for your account. Most casinos will let you set a Deposit Limit and Loss Limit to manage your bankroll. To control the time spent on gambling, you can set up Session Limits.
7) Self-Exclusion and Closing Your Casino Account
Most licensed and regulated casinos will feature a 'Responsible Gambling' page and a set of tools to restrain your gambling habits. For instance, Self-Exclusion is the most popular tool to curb excessive. Users can voluntarily exclude themselves from accessing their casino account.
In case you decide to close your account, you can do so from your profile settings or get in touch with customer service agents.
Solutions to Common Issues with Casino Accounts
Crores of users across the globe face issues with their casino account. Sometimes, the solution is quite simple – and this is why we decided to answer the most common queries:
I cannot log in
In case you cannot log into your casino account, try the following:
If you're a new user, make sure your account is verified
Ensure that you're entering the correct username and password
If you've forgotten your password, use the password reset link
Get in touch with customer support and ask them to reset your password
If you still cannot log in, the website might be down for maintenance – try logging in again after some time.
I don't see if my documents have been verified
Document verification might take up 12 hours or up to 24 hours. Usually, the time needed for verification is mentioned in FAQs or somewhere on the website. If you still don't get an update, you can reach out to the casino support team.
My withdrawal is not reaching me
If your withdrawal has not reached you, there might be a few reasons:
Your account might not be verified. If it's a new account, your KYC verification might be pending and your withdrawal request will probably take some time to get through.
The online casino you're registered at has a longer pending period.
You can get in touch with the support team to know the status of your withdrawal request. In case you don't receive your rewards after a reasonable period, consider filing a complaint.
I cannot reopen my account
In case you haven't used your casino account in a long time, it might be dormant. You can reopen your account by contacting customer service.
I received a suspicious email
Online casinos send out emails about new promotions, bonuses, or updates – it's a part of their marketing strategy. However, if you feel the email is suspicious, do not open it.
My documents are not approved
In case your documents are rejected, you will have to send them again. Make sure that you attach clear images that are scanned. You can also send alternate documents to get verified.
I cannot change my credit card details
You can try updating your credit card details in Account Settings. However, if the updates are not reflected, you can get in touch with customer support.
I cannot reset my password
The easiest way to reset your password is through the password reset link. However, if you're not receiving this link, get in touch with customer service.
I cannot change my personal details
In case you're unable to change your personal details through profile settings, you can reach out to customer support with new details.
How to close an online casino account?
To close your online casino account, get in touch with the customer service team. They will walk you through the process or do it for you on their end.
Conclusion
At the end of the day, you trust the casino and enter your personal and banking data on the website. This is why you need to ensure that your selected casino is fully licensed and regulated.
Both – casinos and users – need to be transparent. Users should provide accurate information to avoid trouble later. And casinos need to comply with regulations and ensure the safety of users' data.
Frequently asked questions
Choose a reputable, licensed casino and visit their official page. Click on 'register', 'sign up', or any other prompt for registration. Fill in the details, submit documents, and fund your account. You're ready to play casino games for real money.
While signing up, you will have to provide basic information like name, DOB, email, and more. Later on, the casino will ask you to submit a copy of ID, residential proof, and other documents to complete the KYC procedure.