What are Wagering Requirements?
A wagering requirement is a condition that most casino bonuses, offers and promotions ask players to meet to claim that same offer or bonus.
In online casinos, the generic wagering requirement generally ranges between 35x and 45x. Any other wagering casino below that range offers low wagering casino bonuses.
To put it simply, we will talk about the Welcome Bonus. Assuming that the casino rewards new players with a 100% deposit bonus up to $100 with a x30 wagering requirement, if you win $100, you need to wager at least $3,000 ($100 x 30 playthrough) before you can withdraw your funds.
Why do India casinos have wagering requirements?
In India, online and land-based casinos must have wagering requirements for their games. This means that each licensed online casino needs to mention the wagering requirement on their terms and conditions page.
After all, the wagering factor is important for a casino to obtain a license to be able to operate within India.
Wagering requirements also help casinos avoid getting scammed. Let's say a player signs up and claims a ₹500 welcome bonus only to never go back to the casino – this means that the online casino would lose money and could even go bankrupt.
Having wagering requirements offers a safety net for both players and online casinos.
Games Contribution to Wagering Requirements
The most common type of online casino game where you can 100% weigh your gaming is through Slots games.
Weighing your game is the percentage amount that a particular game contributes to your playing wager requirement. This happens differently depending on the game.
Table games such as Baccarat, Craps, Roulette, and Live Casino games, generally only have a 25% Game Weighting value. In this case, ₹1 bet, only ₹0.25 would be used for the wagering requirement.
Wagering of bonus money only / including deposit
In top online casinos in India, there are normally two ways how the wagering requirement is applied.
The first method is when casinos apply the wagering requirements and bet the wagered amount only on the bonus money. Here, a 30x wagering requirement for a specific bonus would be to bet 30 times on any amount.
The second way is when an online casino chooses to apply the wagering requirements to both the bonus and your deposit money. In this case, if the minimum amount of betting is ₹20 and the wagering amount is x30, the minimum amount has to be wagered 30 times for you to be able to claim the bonus.
How to benefit despite wagering requirements
The first thing we recommend players do is to check the Terms and Conditions. This will help them learn more about wagering requirements, as well as other information such as minimum and maximum deposits, and withdrawals.
Players should know that online casinos need wagering requirements to get their bonus money back, while letting players bet cautiously.
This gives the new player a lot of opportunities to get used to the online casino, and the games on offer.
We suggest looking for games, such as Online Slots, that have a higher Game Weighting.
The slot game Might of Ra, which has an RTP of 96.49%, is an example of a top game you can play!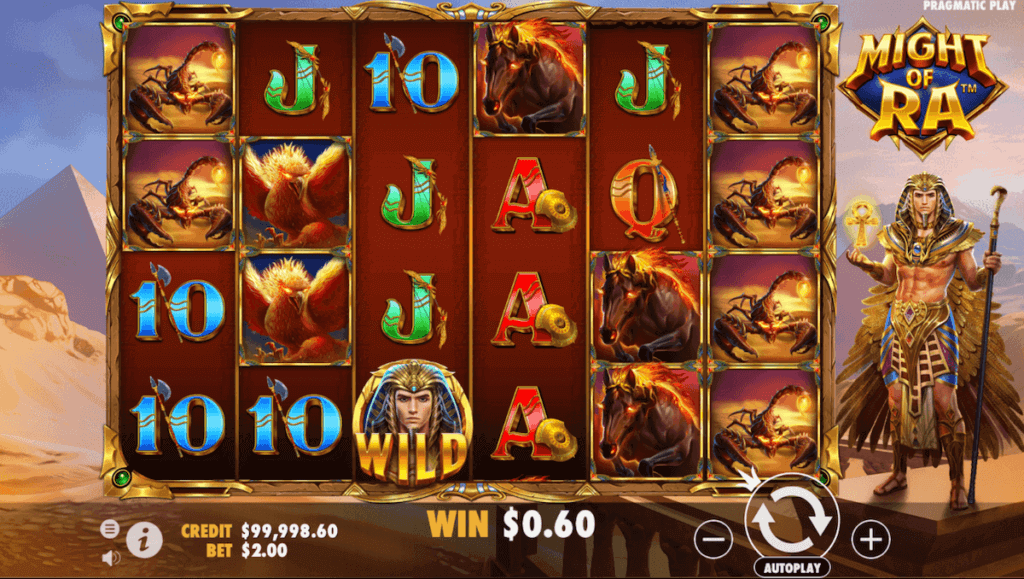 India Casinos with no wagering requirements
No wagering requirement casinos, refer to casinos with 0x wagering requirements.
Although it is much rarer to find, you can still find a decent list of no wagering requirement casinos.
These casinos normally offer much lesser payout amounts than regular casino bonuses.
Casinos with low wagering requirements in India
Low wagering casino bonuses are becoming increasingly popular all over the world.
These types of wagering requirements offer a balance for both player and casino.
For the player, the bonus is more realistic to claim, while the casino still gets a decent bonus return. All of this guarantees a level of competitiveness to its players.

Conclusion
Even though online casino players like you may have heard of wagering requirements, not everyone may have known what this actually means.
We hope that with this easy guide, you now know what wagering requirements mean, and you can use it to improve your gaming experience.
Our advice to you is to always look out for the best wagering requirements and bonus conditions as well as the best offers!
Frequently asked questions
The wagering requirement is a term that refers to the number of times a specific bet is wagered in order to claim a bonus or offer.
Yes - all online casinos that operate in India need to provide and stipulate a wagering requirement for their bonuses.
Check the Terms and Conditions and look for games with a higher Game Weighting.