Craps game is always the big drawing card in casinos. It's a multiplayer game based on an individual's bets on how two craps dice are going to land.
It's an exciting and entertaining game that at first seems complicated, but grows on you quickly. It's fun to play and if you get lucky, you can make great profits.
Once you have the rules and skills down, playing online craps game brings all the excitement and thrills right into the comfort of your own home.
What is Craps?
Before we get into the nitty-gritty, let's answer the most basic question – what is craps?
In simple words, craps is a dice game and is almost a casino staple. The gameplay is simple – you bet on numbers (the outcomes of the dice roll), two pieces of dice are rolled, and the payout is given.
Based on the probability of the outcomes, different numbers have different payout rates. For instance, the number 7 has high probability of showing up. This is why, the payout is 4:1.
As there are quite a few games of dice in casinos, here are some craps images to make it clearer: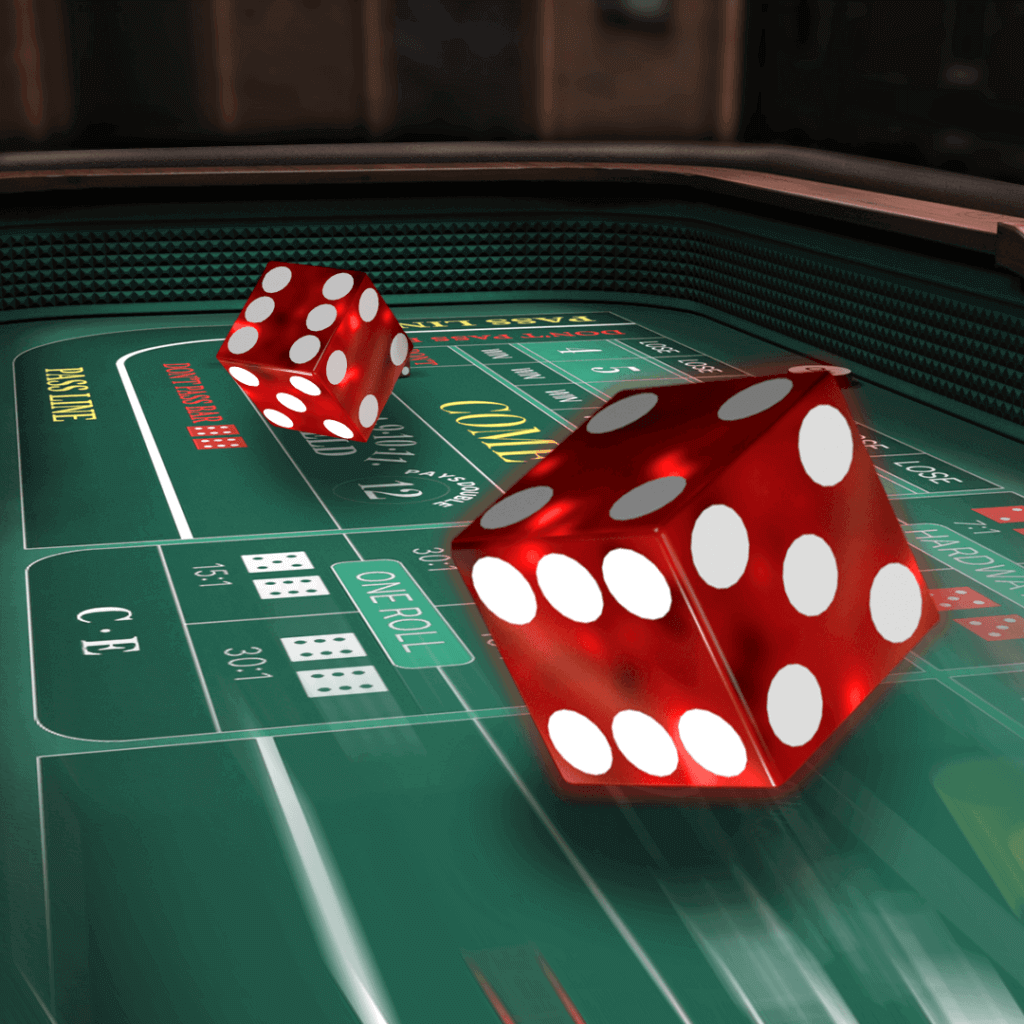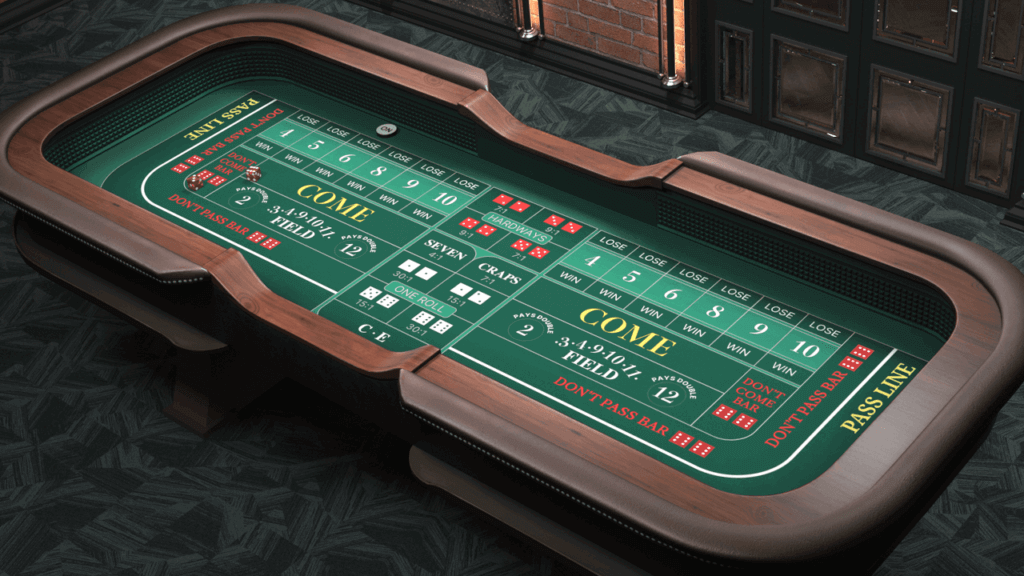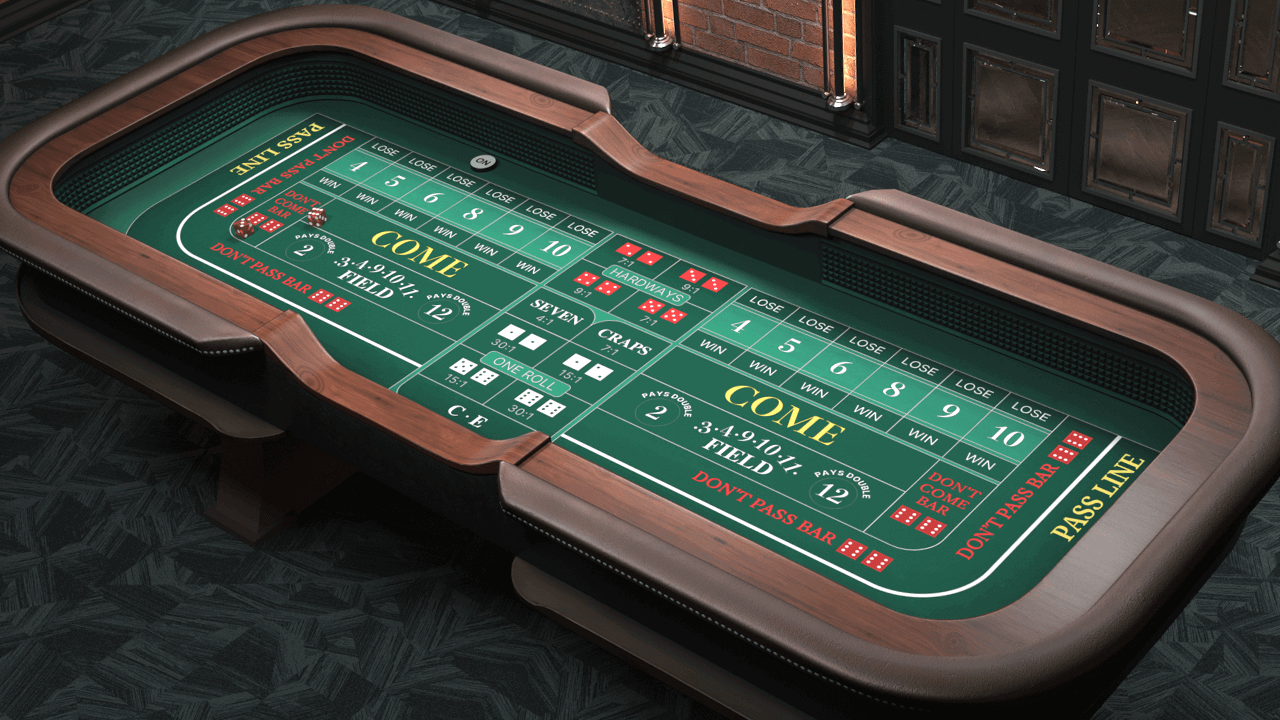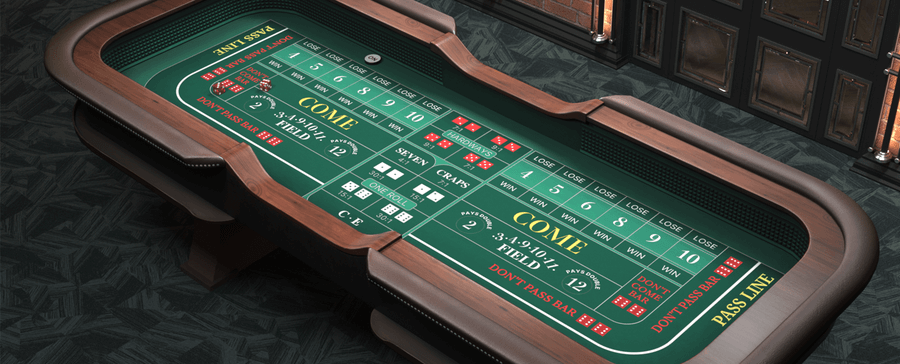 | What is Craps Called? | Translation (Literal Meaning) |
| --- | --- |
| Craps meaning in Hindi | एक प्रकार का पाँसे का खेल |
| Craps meaning in Tamil | ஒரு வகை பகடையாட்டம் |
| Craps meaning in Telugu | పాచికల ఆట |
| Craps meaning in Malayalam | ഒരു കളി |
| Craps meaning in Kannada | ದಾಳದ ಆಟ |
| Craps meaning in Bengali | পাশা খেলা |
Craps meaning in different languages
What Are the Best Casinos to Play Online Craps in India?
These are some of the best craps casinos for playing online Craps in India:
These casinos are licensed and well managed. We suggest finding an online casino that has the best bonuses and promotions to suit you.
Are Craps Casinos Online Legal in India?
Despite gambling being illegal in India, there is very little legislation regarding online gaming that is clear. Betting in games of chance is deemed unlawful, while wagering in games of skill is considered legal. While this might confuse some, the grey area allows for there to be no federal law against gambling in online casinos.
It remains up to each individual state to determine whether or not they permit online gambling or not.
Since gambling is considered chiefly illegal in India with the exception of states like Goa and Sikkim, most regulatory discrepancies lie with the Finance, Revenue, and Expenditure Department.
Due to the complicated nature of gambling in India, we only offer games from casinos with valid licenses.
Are online craps games rigged?
Due to the high stakes nature of the game, and the rolling of the dice, a lot of people might claim that online Craps game is rigged. Playing at licensed online casinos ensures that any craps casino game you play will not be rigged.
Registered online casinos go through stringent testing processes and audits to ensure legitimacy and fairness. Companies that do this sort of testing include eCogra, iTechLabs, Gaming Laboratories International (GLI), and BMM Testlab.
In land-based casinos, the player usually throws the craps dice to determine the outcome. The position of the dice at the beginning of the throw and the shooter's skill at throwing them all have an effect.
The craps shooter is encouraged to throw the dice in such a way that they hit the wall and then bounce back into a position. This helps to ensure randomness.
In online craps, this is not possible. Online casinos make use of RNGs, or Random Number Generators, to play the part of the shooter rolling the dice.
These RNGs work on algorithms that determine dice combinations randomly. By using RNGs the computer doesn't rely on patterns to determine where the dice will fall. There are no repetitions or predictable rolls, leaving it as random as if you were rolling actual dice.
Live online craps games offer an added bonus with having a live dealer. It adds a layer of authenticity and transparency that helps players feel comfortable.
Why Play Craps Online?
Online Craps Casinos vs Craps in Landbased Casinos
| | Online Craps | Craps in Landbased Casino |
| --- | --- | --- |
| Play from your home | ✔ | ✖ |
| Bonuses | ✔ | ✖ |
| Promotions | ✔ | ✖ |
With the increase in technology for online gaming and casinos, the quality of live dealer games and table games like craps is at an all-time high.
Online craps meaning for our players? You can take part in top-quality table games from the comfort of your own home using mobile or desktop versions for your favourite online casinos.
These online casinos usually have other perks that aren't found in land-based casinos.
These perks include welcome bonuses and regular promotions, both of which will keep you more than happy!
Did you know?
The original name for Craps game was "crapaud", which translates to 'Toad' in French. The game was called this because of the squat positions players played on the floor before the game moved to tables.
Live Craps Online
Live Craps is an exhilarating game. It's a firm favourite among those that enjoy fast-paced, high-stakes games. It's a multiplayer game for up to 16 players.
To play live craps online means fun – whether you play live craps online or in land-based casinos. If you're new to table games, trying out Live Craps casino game online is an easy and more relaxed environment to see if it's a good fit for you.
Did you know?
The person who throws the craps dice is called a 'craps shooter' and the act of tossing the dice is called 'craps shooting'.

Difference between Live Dealer Craps and RNG (Virtual) Craps
Craps game has been around for centuries. It's developed an incredible reputation for being a fast-paced table game where players can make big wins in short amounts of time.
Unfortunately, where big wins are an option, significant losses are an option too. Craps is a game that requires a level of skill and experience and a firm grasp of game rules, the complicated table layout, and the associated jargon.
| Live Dealer Craps | RNG (Virtual) Craps |
| --- | --- |
| The craps shooter throws the two dice | A computer generates the combination |
| Live, in-person dealer | Computer Generated |
| Payments are usually whole dollar amounts | Cents can be used in payments |
| More social as all players typically place the same bets and hope for the same outcomes | Player against the house every time. |
Live Craps Games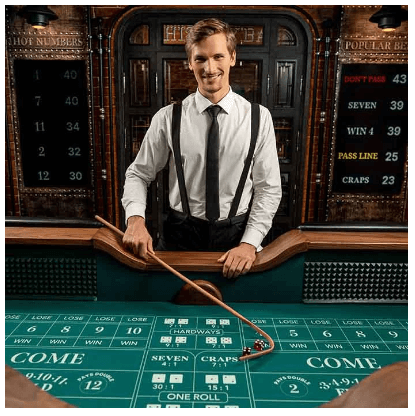 Live Craps has grown a lot since its arrival on the online casino scene. There are usually two dealers, one to shoot the dice (the craps shooter) and one to host the game.
Live Craps game is at a slightly slower pace than RNG Craps due to the added time needed for payouts and shooting the dice.
There are quite a few live dealer games available with game developers like Vivo Gaming developing a live stream version of Craps.
Until that game launches, punters can enjoy the multiplayer functions and live chat rooms with the online casino of their choice.
Having a human dealer brings a specific social aspect to the table – pun intended – that is removed in RNG games. Players can chat with one another and socialize while the game continues.
Popular live games include:
Bank Craps
Crapless Craps
High Point Craps
New York Craps
Simplified Craps
Virtual Online Craps Games
Live Craps is usually known for bringing the vibe and buzz of a land-based casino right into your screen. It offers the same rush from the comfort of your own home. Virtual Craps usually only offers Craps with standard rules.
The mechanics required to roll the dice without a shooter complicates matters. There are online craps free or real-money craps to choose from.
Most of these games work with an RNG which a lot of players find underwhelming. The advent of live dealer games has changed that and added a level of personalization to virtual Craps.
The variety of online Craps games is similar to that of live games. It is very dependent on players knowing the rules of the game so remember to have a go at a demo game before you start wagering real money.
Craps Hits include:
High Point Craps
Die Rich Craps
Simplified Craps
Bank Craps
New York Craps
How to Play Craps?
So – how to play craps? If we take the simplest overview, a player has to place bets, shoot craps, and wait for the outcome. However, there are a lot of intricacies involved.
Craps has a lot of jargon and etiquette that can easily confuse new players. If you're new to playing Craps, we would suggest you familiarize yourself with the rules and lingo of the game in an online Craps free version before wagering real money.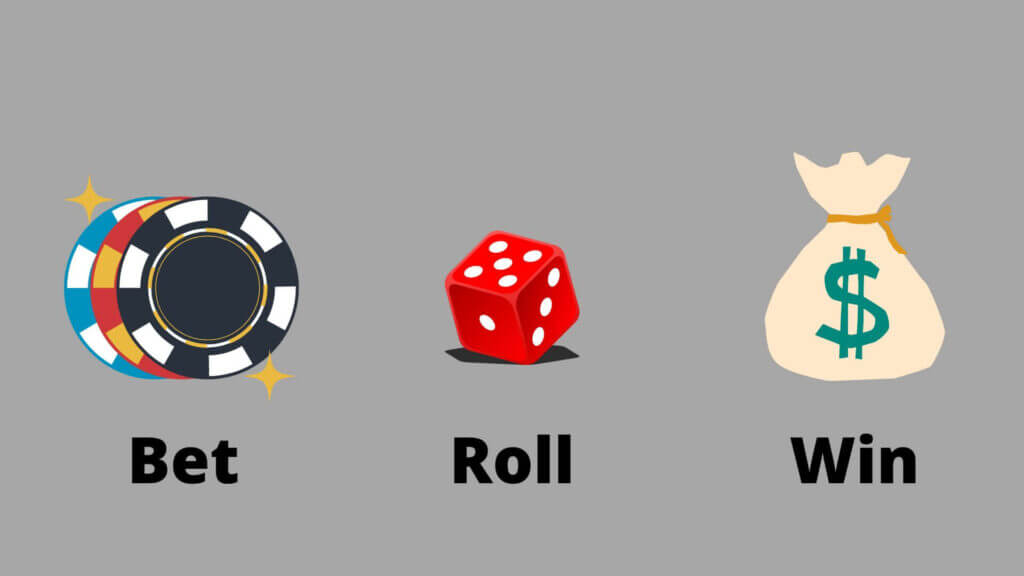 Once you feel confident that you've acquired some skill, you can choose to proceed to the live craps table.
Pick a casino that offers live Craps (please note that not all casinos that offer table games offer Craps). Enter the game.
Place your bet in Craps Live. You can place your bets by clicking on the relevant chips.
This is followed by the first round roll or the "Come out roll".
In live table games, players then have the chance to combine the chip value, remove the bet and even change the value.
Once bets are closed, the shooter shoots the dice, and the host will announce the total.
Here's a quick overview of all the bets in craps:
| | |
| --- | --- |
| Bets | Explanation |
| Pass | Win if 7, 11 and Lose if 2, 3, 12. Point made if any other number is rolled |
| Don't Pass | Win if 2, 3 and Lose if 7, 11. Bet pushed if 12 is rolled. |
| Come | The point established after a Pass bet; you win if this number is rolled |
| Don't Come | The point established after a Don't Pass; you lose if this number is rolled |
| Odds | Kind of "side bets" that are placed after establishing a point |
| Place Win | Post-Point bet for 4, 5, 6, 8, 9 or 10; You win if the number is rolled before a 7 |
| Place Lose | Opposite to Place Win; You win if 7 is rolled before the number |
| Buy | Similar to Place Win but payouts are higher & 5% commission is applied |
| Lay | Opposite of Buy Bet with 5% commission |
| Big 6 & 8 | You win if 6 is rolled before 7; You win if 8 is rolled before 7 |
| Hardways | Hardways are doubles, for e.g. two 2s is a hard 4. You win if a hard is rolled before 7 |
| Field | Settled on the next roll, Win if 2, 3, 4, 9, 10, 11, or 12; Lose if 5, 6, 7, or 8 |
| Horn | One-time roll bets on 2, 3, 11, and 12. |
Once you get the hang of craps betting, it's easy to play
To know more details about Craps betting systems, strategies, and more, you can check out our dedicated pages for them.
Did you know?
The two most common bet lines are "Pass Line" and "Don't Pass". These can sometimes be obligatory, depending on the casino.
Three Important Tips to Know Before Playing Craps Online
Craps is a rush, whether it's online or in-house. These basic tips can help you get the most out of your Craps experience from the get-go. Scan the tips before you take a seat at the craps table. Craps for beginners is easy if you take it slow, get familiar with bets, and practice.
1. Know Basic Rules, Side Bets, and Payouts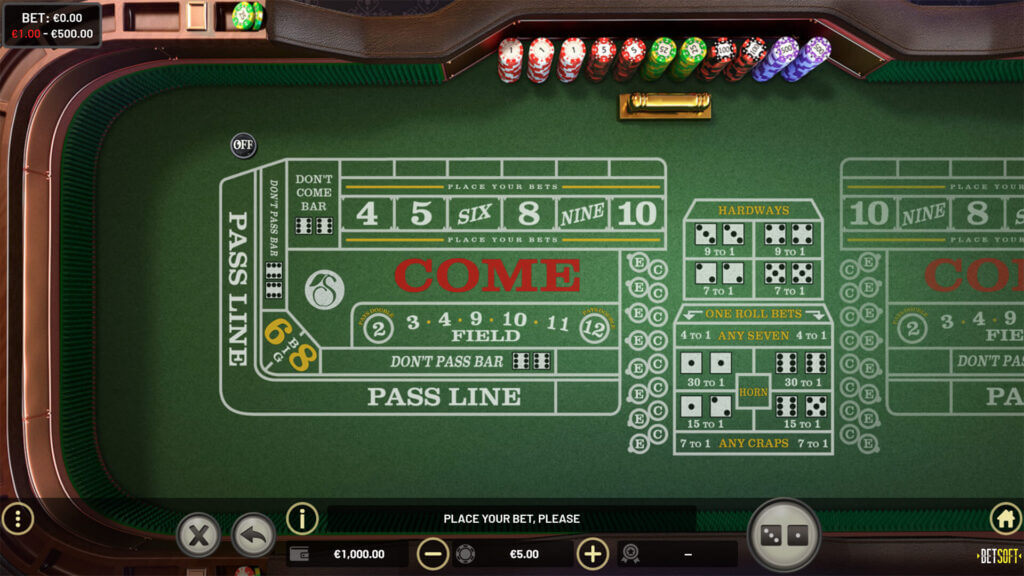 First things first – do you know how is Craps played? Fear not! Craps doesn't seem like the most complicated game to play, but the table layout is challenging, and the rules regarding the different bets, how to handle the dice, and house edges add to the complexity.
Understanding the different kinds of bets and payouts will make the game more enjoyable.
2. Learn all Craps Betting Strategies and Slang
One thing Craps is known for is its diverse range of betting strategies. Both Pass Line and Don't Pass have to be placed before the first dice roll. These can also be considered obligatory depending on the online casino you are playing with.
On Don't Pass, players win on 2 and 3 and lose on 7 and 11.
Odds Bets are considered extensions of the previous four bets that were placed.
They're divided into four different lines: Don't Pass Odds, Pass line Odds, Don't Come Odds, and Come Odds. The following roll of the dice will determine whether or not the bets win.
Place Win/Place Lose bets are usually also placed before the initial roll of the dice.
Buy is similar to the Place Win, except you are betting that a certain number under 7 will be rolled.
Big 6 and Big 8 are pretty self-explanatory. The player wins whenever a 6 or an 8 is landed before 7.
Hardways are double-digit numbers (like two 4s) that win if they come before a 7.
As you can see, there are so many wagering and betting options available in Craps. This is why it's essential to come to terms with the etiquette and slang before you start playing.
3. Know the Craps dice odds
The game of Craps is based on numbers and probabilities. While you cannot control the outcomes of the dice, you can definitely calculate the probabilities, do some maths, and manage your bankroll.
Here are the craps dice odds simplified for you: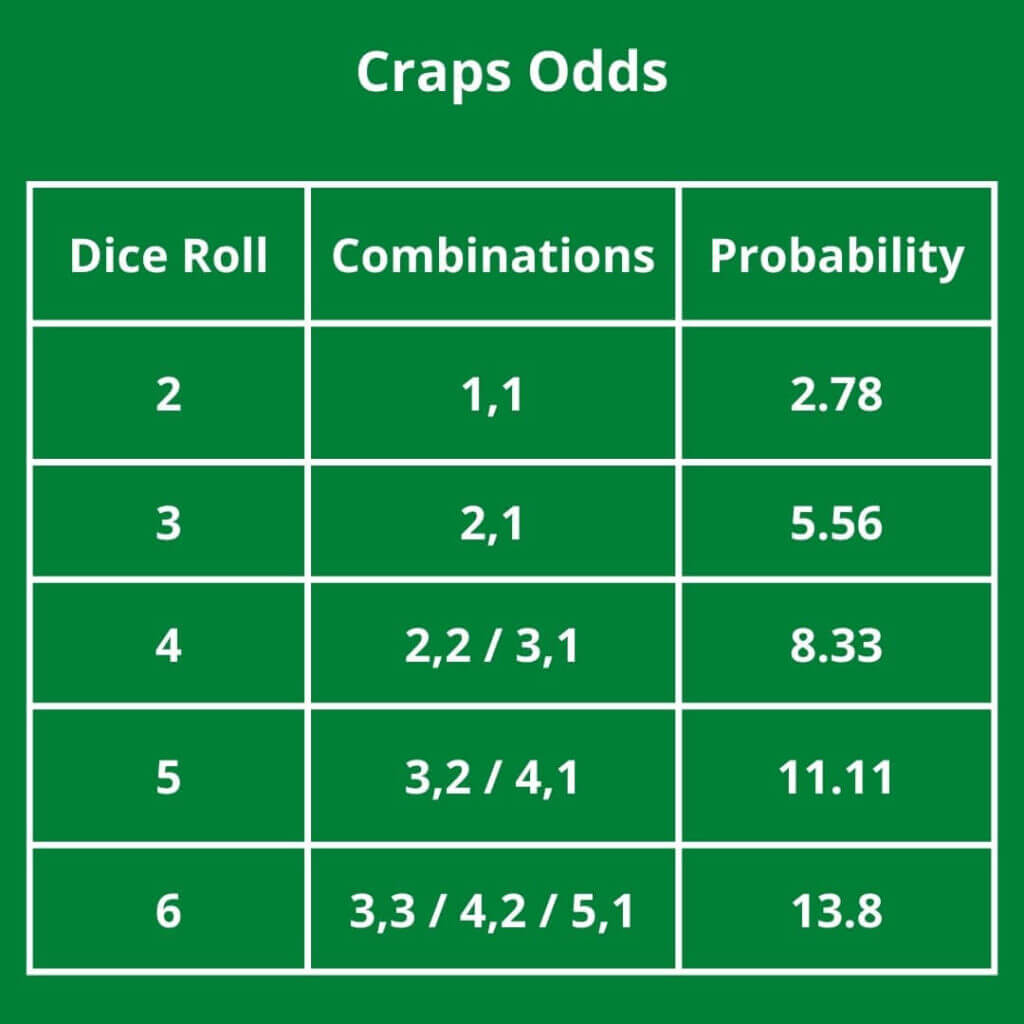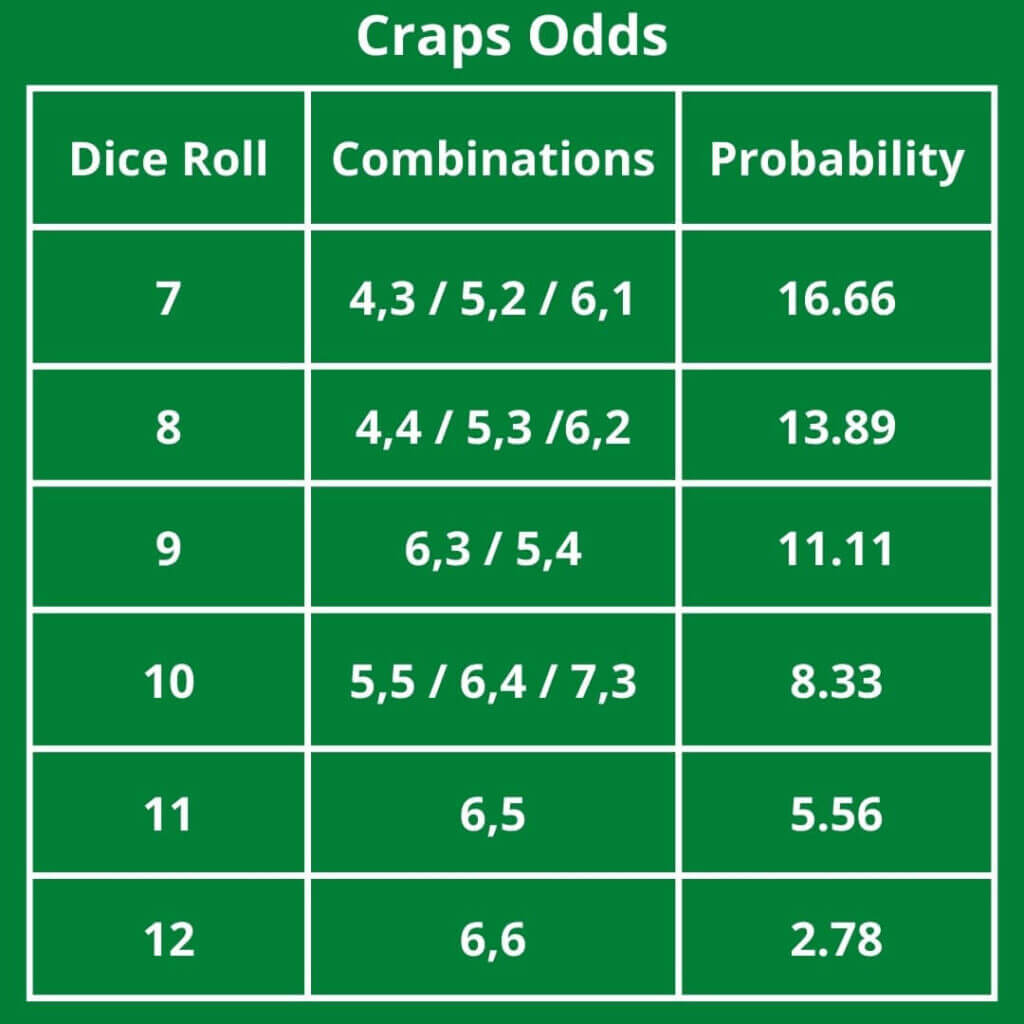 4. Plan Your Budget and Your Time
Craps is a notoriously volatile game. Yes, you can win a lot in a short period of time, but if the table turns, and you don't keep a handle on your bets, you could end up losing a lot more than you planned on.
We suggest setting a budget and sticking to it. A lot of online casinos have wager limits or loss limits that you can set if you find yourself struggling to stay within your budget. You can also choose to set a limit on your time and cash out when your time is up.
We recommend looking into your chosen online casino's Responsible Gambling page to help you make the most of your time at the table.
Did you know?
When playing Craps in a brick-and-mortar casino, players are not allowed to have a "cheat sheet" with all the rules and instructions to hand. This is a great reason to start playing craps online, as you get to know the game with an explanation of the different bets.
Which Craps Variant Is the Best for You?
Most versions of Craps share the same basic rules and regulations with a few minor changes to offer options concerning wagers and odds.
The only Craps variant that has very little in common with the original game is Simplified Craps.
Bank Craps
Crapless Craps
High Point Craps
Simplified Craps
Die Rich Craps
New York Craps
Low Limit Craps
Open Craps

You can know more about different variants of Craps in our dedicated guide for it.
How to Improve Your Game
1. Read our game & casino reviews
Getting to grips with a game's rules and regulations goes a long way in improving your odds and probably your enjoyment level too. We offer insights into the various games that are available at various casinos.
Read the game and casino reviews and see which table and casino would work best for your individual needs.
2. Practice for free
Demo games are a terrific way to increase your skill level on certain games and make you comfortable with pace and rules. RNG games are also lower pressure situations that can help you find your way around the game.
Play online craps free and level up your game. Most casinos will offer free craps online with the "play" money. New players can familiarize themselves with the free online craps demos before wagering real money.
3. Watch streamers to discover new tips
The internet is always available to help teach you things with gamers and gamblers uploading videos on sites such as Youtube, Twitch, and Instagram.
Follow and watch these professional gamers, like Rezovo and Casinoria and glean as much information as you can on their betting tendencies and habits.
A great deal can be learned about table games simply from watching great players do their thing.
Did you know?
To try and beat the odds and have a fair shot at making a big win, it helps to know that it is considered good luck to have a lady blow on the dice before the throw.
Mobile Craps: Play Craps on Mobile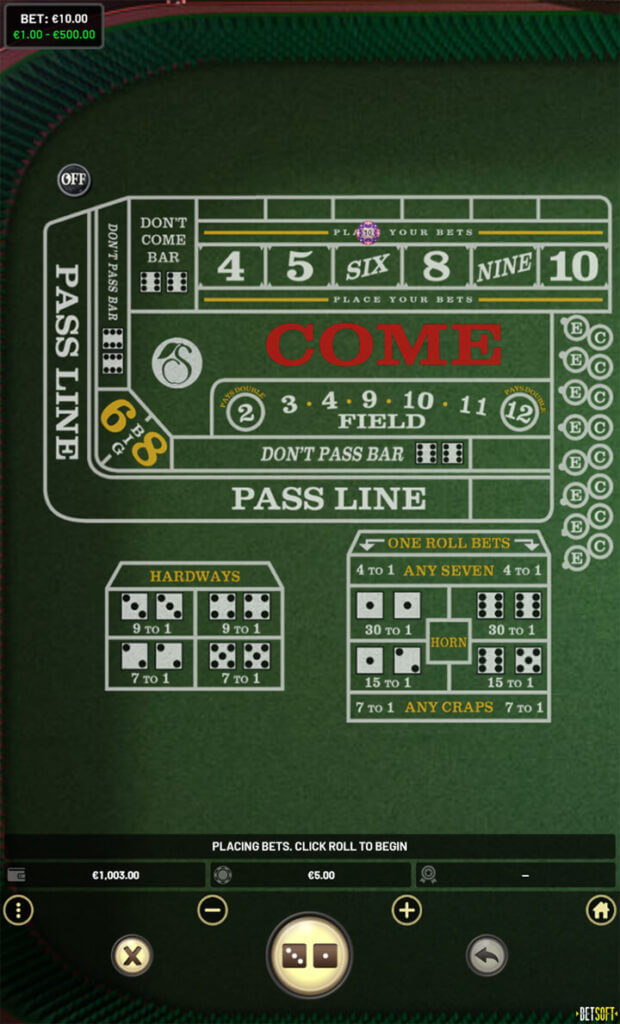 Technology has taken massive leaps and bounds in recent times with the quality of live games available on your mobile phone.
Many casinos don't have apps that you can download but simply require a steady internet connection, so you can play straight from your browser. Ensure you seek out online casinos that are optimized for mobile.
Some best Mobile Craps Apps available on Google Play and App Store include:
Craps – Casino Style
Vegas Craps by Pokerist
Craps Live Casino
Easy Craps
Super Craps
Did you know?
A 'world bet' (also known as a whirl bet) in craps is a combination of 'any seven bet' and the 'horn bet'. This bet is interesting – if the player wins the horn bet, they lose some amount on the any seven bet but still make little profit. Similarly, if the player wins the any seven bet and loses the horn bet, they would break even. The world bet is used for risk management and hedging.
Popular Live Craps Table Providers
Evolution Gaming is definitely the top Live Craps software provider – with it's recently launched First Person Craps Game
Other big hitters include:
Check other live table games too!
Frequently asked questions
Online Craps is played by signing up with your favorite online casino and clicking on the Craps tab to enter the game. Please ensure that the casino you use has craps available as a table game.
We suggest mastering the RNG and demo game before heading over to the tables and wagering money. Your best chance of winning is by knowing the game well.
Casinos in India that host online games are aware of the stigma that comes with it and go to great lengths to ensure the fairness of their games. However, it is up to you to ensure a casino is licensed and legal in your state.
Usually, the pass, don't pass, odds, come, and don't come are medium-risk bets. These bets are popular and are commonly placed. So unless you have a strong strategy, these five the best craps bets.