Casino Bankroll Management: Why Does it Matter?
Why is bankroll management important?
To begin with, your bankroll is in YOUR HANDS and you have full control over it. You can decide where to wager, how much to wager, how much to risk, and set limits as well.
When you feel like you are losing, you can turn to low risk games or call it a day. Similarly, when you win, you determine how much to withdraw and keep aside.
Let's Define What a Bankroll is
In simple words, bankroll is the amount available to fund your casino activities – it's the balance in the casino account.
Fun fact: A person with a huge bankroll and high loss appetite is called a 'high roller.' As you can guess, the casinos love them!
Taking Care of Our Bankroll = More Fun, For Longer, and Safer!
While managing your bankroll and casino account may seem like a boring idea, it goes a long way to keep you and your funds safe. Managing funds makes your casino bankroll last longer and keeps your funds safe from overspending.
The 9 Essential Tips on How to Manage Your Money in A Casino
Online casino bankroll management is your key to a better iGaming experience. It's you taking control of your funds and deciding where and how much to wager.
1) Gamble the Money You Can Afford to Lose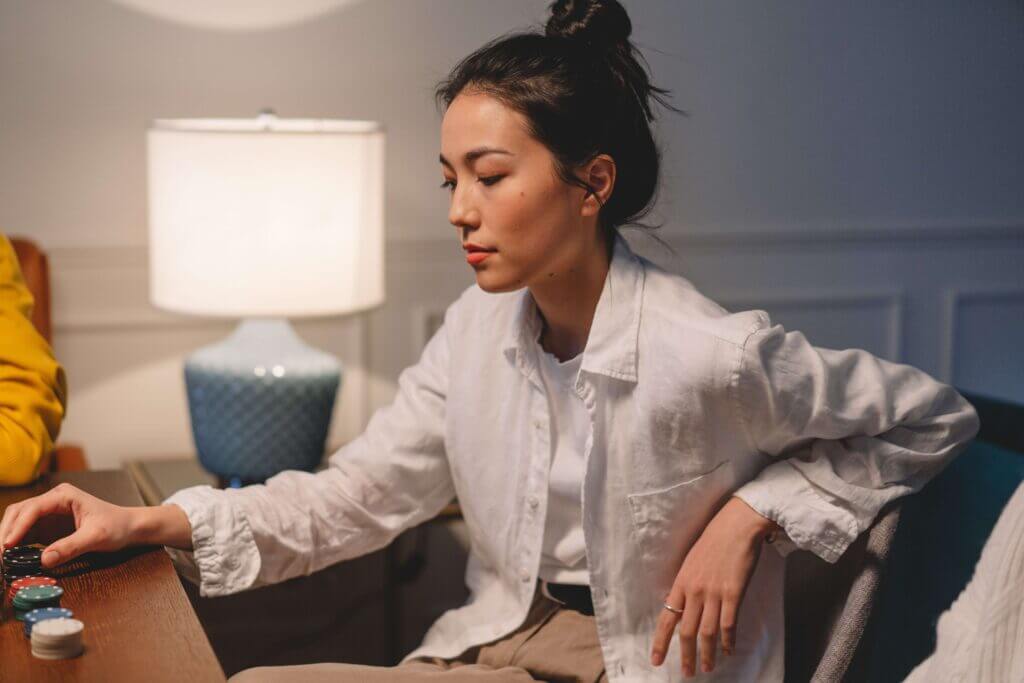 Veteran iGamers will always tell you, "gamble what you can afford to lose", and for a good reason. You cannot possibly gamble away rent money or the EMI money.
The best way to keep yourself from overspending is to put money aside for games. You can then determine thresholds for different casino games or cap it at a fixed amount.
2) Set a Spending Limit
In continuation to tip #1, you should set strict limits on how much you want to spend. They can be daily limits, weekly limits, or even a monthly budget. Make sure you stick to the limits! If it helps, try limiting the time you spend on online casinos.
Pro Tip: A lot of online casinos let you set spending limits through the casino account, check out your account settings.
3) Use Casino Bonuses and Free Spins

Online casinos offer bonuses and promotions to keep customers engaged. The offers might include cashbacks, reload bonuses, free spins, and much more. As a player, claiming and using these bonuses will up your chances of winning and give you an edge.
Additionally, if you're a regular at a casino, you can take benefit of their loyalty program, VIP program, and tournaments.
4) Don't Spend Everything in One Go
While it might be tempting to 'go hard or go home' and blow your bankroll away, it's not the smartest thing to do. In addition to having limits, you can also set up thresholds.
For instance, you can set up daily thresholds to your weekly limits or have a 'per session' threshold on your daily limits.
Pro Tip: If you're having a bad time at a table, QUIT! Don't try to chase your losses.
5) Find the Highest-Paying Games
Big risks give bigger rewards. And the secret to winning rewards is smart bankroll management. You can win more if you choose casino games with high payouts. Or you can choose to strike a balance between your favourite games and high payout games.
For instance, high RTP slots are more likely to pay sizable rewards. Blackjack and Craps are some of the table games that can win you big rewards.
6) Bank Your Profits On the Way
Another great way to take your casino bankroll management to the next level is to keep your profits aside. As and when you win rewards, you can take out a portion of it and set aside. This way, you will save some dough as you play along.
7) Use E-Wallets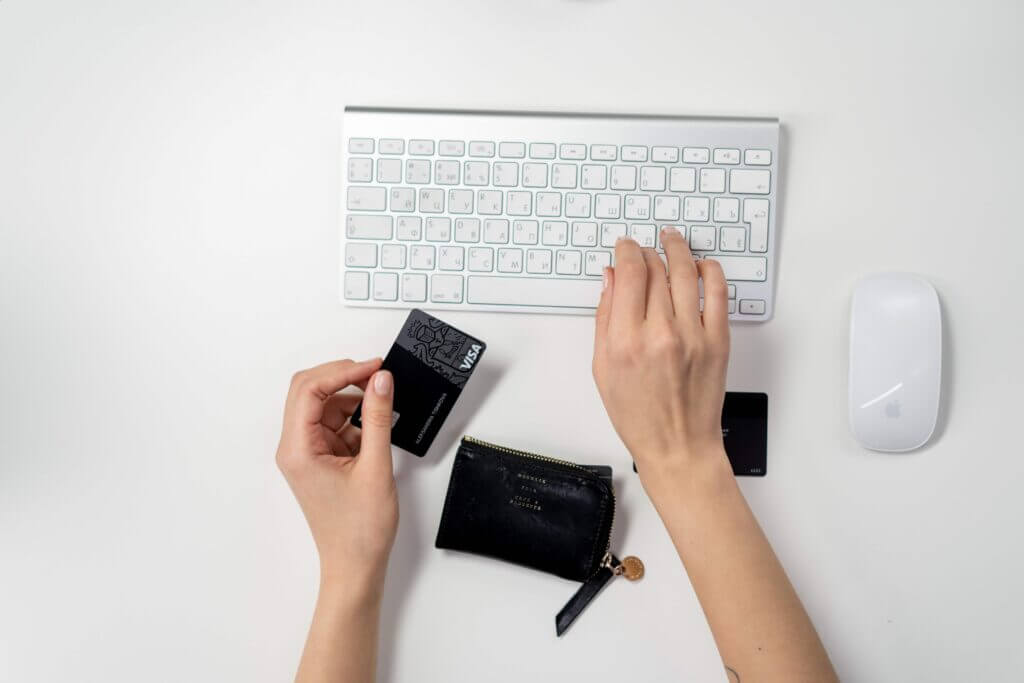 Here's another casino bankroll management secret – have two accounts for the funds. You can deposit a portion of funds into your casino account and have another portion in your e-wallet. This way, you can keep a better watch on your spending as you have to transfer funds to and fro.
In case you don't want to use e-wallets, there are other methods of keeping your funds separate. You can use a second bank account to 'lock' the funds.
8) Stay Strong and Control Your Emotions
The last thing you want to do is let your emotions get in the way and affect your decision-making. If you're losing, you might get frustrated and make some bad decisions. Meanwhile, if you win, you might feel overconfident and place big bets.
Both of these scenarios are bad for your bankroll. Keep your emotions in check – stop playing if win big or lose a lot. Don't let emotions get in your way, play it safe and be responsible.
9) Stop At the Right Moment
To add to the tip #8, keep your emotions at bay and know when to stop playing. While it might be tempting to keep playing and pushing your luck, it might not be healthy for your bankroll.
The whole point of casino bankroll management is to make your bankroll last longer and dodge losses. And the first step towards this is knowing when to stop.
If you feel you're losing too many times in a row, you should log off. Chasing losses and thinking that you deserve to win because you've lost so much is 'Gambler's Fallacy'. Meanwhile, consider calling it a day after you win big to avoid placing big wagers.
If you are facing issues with gaming, and you think you might be addicted, get help. BeGambleAware and Responsible Gambling will help you with it.
Bankroll Management: Fund Management Systems
Over the years, pro iGamers have figured out ways to curb losses, win big, and not go broke. There are a few popular systems that can give you an idea of how to manage your bankroll. Depending on your budget and risk appetite, you can adopt these strategies.
Here's how the pros do it:
| | |
| --- | --- |
| System | Explanation |
| The Martingale | It's a popular high risk system where you can win big or lose it all. The concept is simple – if you lose you bet twice the wager and if you win, you go back to your initial bet. |
| The Kelly Criteria | If you can predict an almost accurate probability of an outcome, you can know exactly how much to bet. The formula is k% = bp–q/b where 'p' and 'q' are probabilities of winning and losing respectively. |
| The Ferguson Rules | If you're a poker player, then Chris Ferguson has some golden rules for you: don't get into a game where the buy-in is over 5% of your bankroll, never sit at a multi-table where buy-in is over 2% of your current bankroll, if you have won and have more than 10% of your roll on the table, cashout when the blind gets to you. |
Know When to Stop & Do Yourself A Favour
A lot of players end up exhausting their bankroll simply because of poor bankroll management. At first, casino bankroll management may sound daunting, but it's easy.
You just have to set some limits and thresholds to control your spending. Online casinos often provide tools for online casino bankroll management and self-exclusion.
Frequently asked questions
For slots, players can allocate bankroll that is 10x the average bet. It can be more or less depending on your total budget and game preferences.
Poker veterans will tell you to have a bankroll of up to 30x your stakes.
As a golden rule, you should wager 2% to 5% of your total bankroll per bet. Some pros risk around 1% to 2% of their bankroll.
As discussed above, players can set limits, claim bonuses, play high payout games, play slowly, and quit at the right moment to manage their bankroll.