Released in 2021, Pragmatic Play released Indian Roulette – a desi take on the European wheel with Indian dealers. With 4K video quality and 24/7 availability, the game is broadcast from a state-of-the-art studio in Bucharest.
Alongside the desi roulette, the provider also launched Andar Bahar, another popular Indian card game – you can check that out too.
Best 5 Casinos To Play Indian Roulette By Pragmatic Play
You won't have issues finding an online casino to Play Indian Roulette live. However, if you're looking for a few recommendations, we've got your back. Check out the top five casinos where you can enjoy Indian Live Roulette India.
What Is Indian Roulette From Pragmatic Play?
Indian Roulette is a live casino game that mixes roulette with classic Indian elements. The variant seen in this game is European Roulette, which features a single-zero configuration and 37 pockets.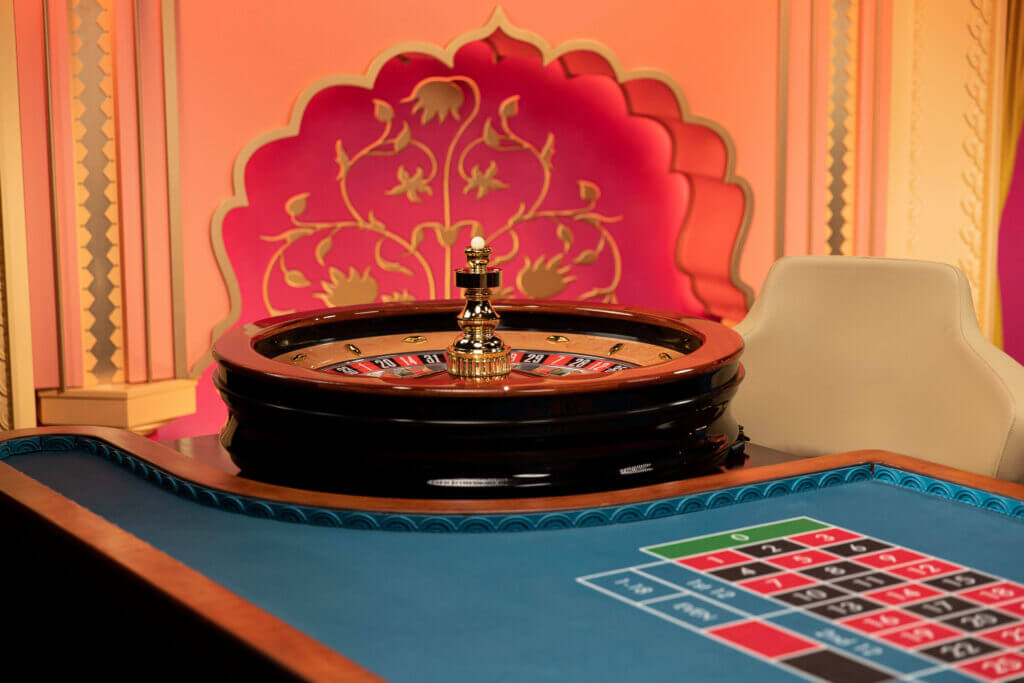 As an European Roulette game, you can expect slightly improved odds and a lower house edge than other variants, such as American Roulette. The gameplay isn't influenced by the Indian-themed atmosphere, but the overall result is an aesthetically pleasing game.
Learn more about the provider in our Pragmatic Play review.
Why Is Indian Roulette Special?
Unlike other roulette games, you won't find multipliers, additional bets or other innovative gameplay features – Indian Live Roulette is special for its simplicity. However, the thrill of playing roulette in an Indian setting further adds to the immersion, especially for desi players.
Like Indian Roulette? Check out Namaste Roulette.
Indian Roulette special features & bonuses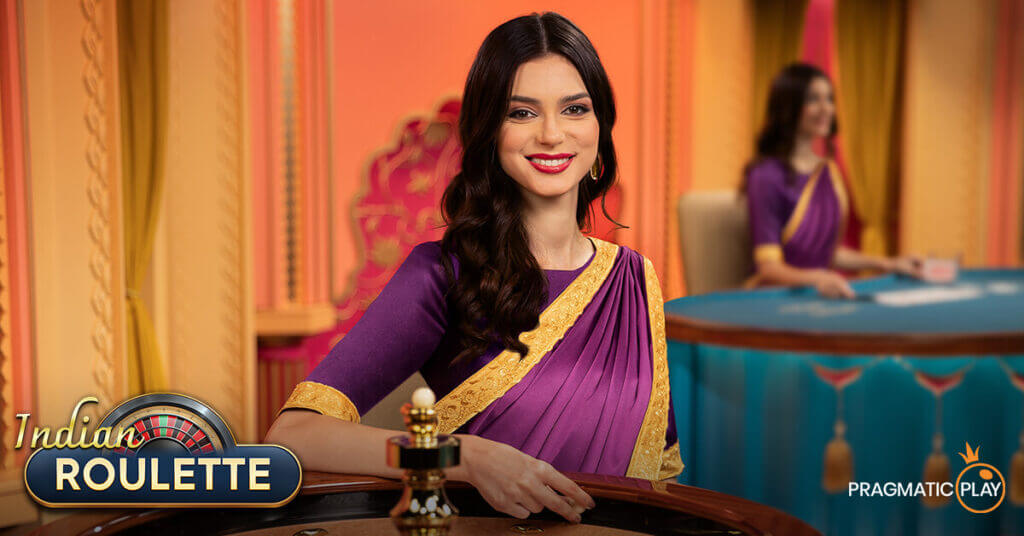 Most of the features seen in Indian LIve Roulette Pragmatic Play were made for the players' convenience. This includes an in-depth statistics section, a betting menu that makes it easy to place special bets, and the ability to change the view. Check how these features improve the experience of playing Indian Roulette:
Statistics section
The statistics section lets you access the game's history, allowing you to view the results of the last rounds. It also features other handy statistics, including the hot and cold numbers, but also the percentage for black/red, odd/even, high/low, and other details.
Special bets
On top of the classic Tiers du Cylindre and Voisins du Zéro bets, Indian Live Roulette also lets you place other special bets. There are three betting options available – Finale en Plein, Finale a Cheval, and Complete bets.
Finale en Plein covers all the numbers that end on a particular digit, such as three, 13, 23, and 33. Finale a Cheval is similar, although all bets are split. A Complete wager covers every inside bet for a particular number.
Change view
If you play Indian Roulette live, you'll find there are two ways to view the action – the classic view and the standard view. The former displays the stream in a small window, making it a better option if you have connection issues, while the latter shows the full size window.
Check out American Roulette and European Roulette.
Indian Roulette Payout Table
If you know how to play roulette, you'll be familiar with the payouts of Indian Live Roulette India. This is because the game has the same payouts as classic European Roulette, ranging from 1:1 to 35:1.
But what if you're a beginner? Don't worry, we're here to help. Indian Roulette has two types of wagers you can make – inside and outside bets.
Inside bets involve betting on specific numbers, such as straight and split bets. Outside bets refer to multiple numbers from the same category, including black/red, high/low, and even/odd. You can check the table below for more information on the bets you can make.
| Bet Type | Bet Example | Payout |
| --- | --- | --- |
| Black/Red | Red | 1:1 |
| High/Low | Under 18 | 1:1 |
| Even/Odd | Even numbers | 1:1 |
| Dozen | Numbers between 1 and 12 | 2:1 |
| Column | Numbers from the lower column | 2:1 |
| Straight | 8 | 35:1 |
| Split Bet | 6 and 9 | 17:1 |
| Corner Bet | 11, 12, 14, and 15 | 8:1 |
| Street Bet | 34, 35, and 36 | 11:1 |
| Double Street | 22 to 27 | 5:1 |
Learn more about playing Live Roulette online.
Betting Strategy For Indian Roulette
There isn't a perfect strategy for online roulette games, including Indian Live Roulette Pragmatic Play. However, strategies can still be useful, as they keep you in control of your stakes and help you manage your bankroll.
One of the top strategies for Indian Roulette is the Paroli system. This strategy requires setting a base bet and then doubling it on every win. Once you've landed three wins in a row, you must return to the base stake.
As an example, let's imagine you're playing with a base stake of 1,000 INR. If you win your first round, double your bet to 2,000 INR. If you win again, increase it to 4,000 INR. Then, if you win for the third time, return to the original bet of 1,000 INR.
Know more about Roulette Strategies.
Top Tips To Enjoy Indian Roulette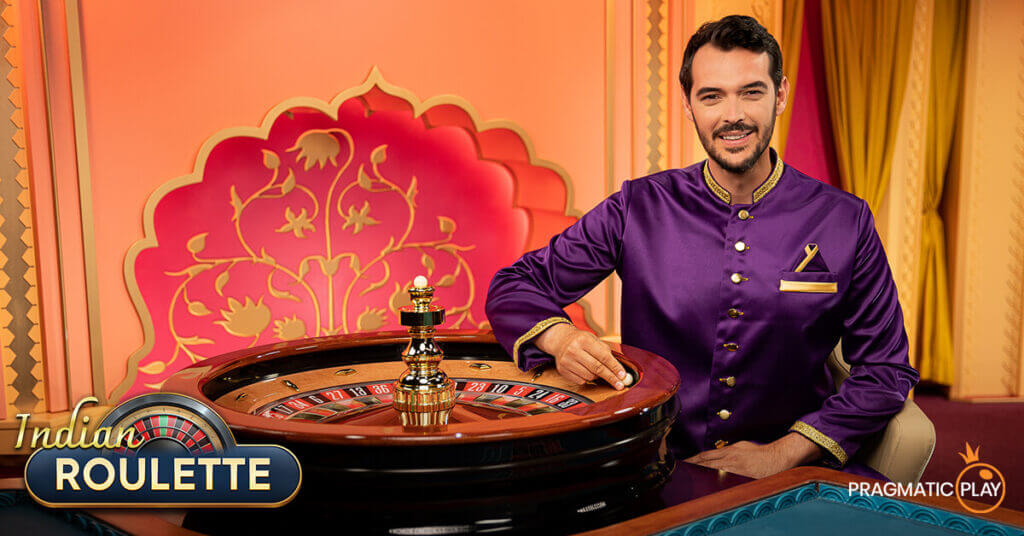 Are you looking to play Indian Roulette live in India? If so, here are a few things to you get started:
Most of the time, chasing losses doesn't work as intended, as it usually results in heavier losses. It's always best to call it a day if things aren't going as expected.
Don't fall victim to the gambler's fallacy
The gambler's fallacy is a phenomenon that leads people to believe the likelihood of a random event increases over time. An example would be assuming the ball is more likely to land on black after landing on red for 10 rounds. In reality, the odds are always the same.
Learn more about Roulette Odds, Bets, and Payouts.
Play Indian Live Roulette At Your Favourite Online Casino
It's easy to see why Indian Roulette is so popular in India. On top of the themed design, the game is based on one of the roulette variants with the lowest house edge, European Roulette. In addition, the similarities with this classic game make it incredibly easy to learn.
Explore top-rated Online Casinos to play at.
Frequently asked questions
Yes, you can find this game at many top-rated online casinos in India. We recommend playing at casinos like BetIndi, Parimatch, BetShah, JeetCity, Glassi Casino, etc.
Yes, you can play Indian Roulette with a casino bonus. However, whether you can use bonus on this game or not depends on the bonus terms. Read the bonus T&Cs and check if Indian Roulette counts towards the wagering requirements.
Desi players can play Indian Roulette at any licensed casinos that offers live games from Pragmatic Play. You can check out BetIndi, Parimatch, BetShah, JeetCity, and other casinos - you can find Indian Roulette here.
Yes, Indian Roulette by Pragmatic Play accepts INR (Indian Rupees). However, it might differ from one operator to another - so we recommend confirming it beforehand.