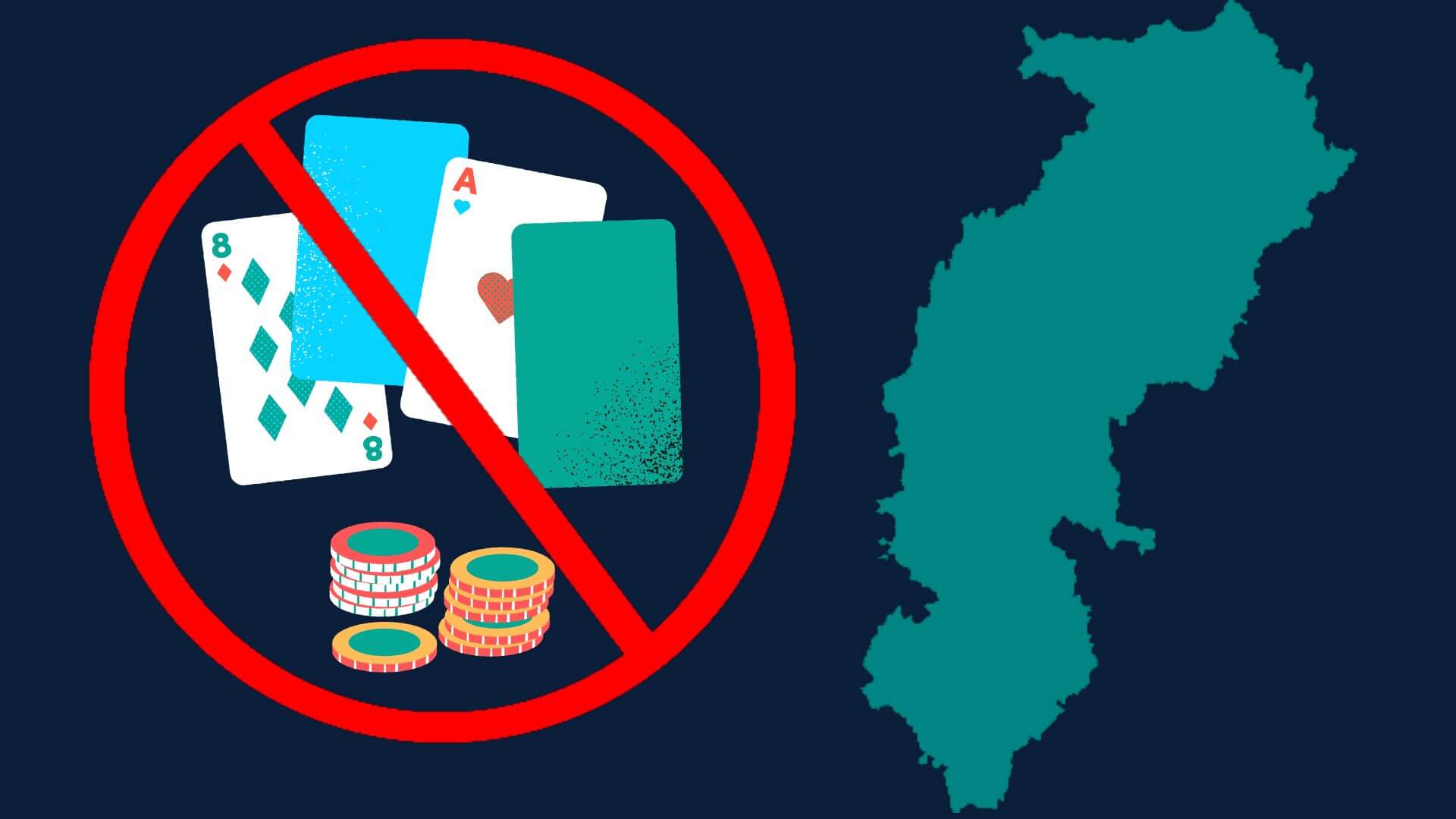 The Chhattisgarh Legislative Assembly has passed the new "Chattisgarh Gambling (Prohibition) Bill 2022", which is aimed towards banning online gambling and betting, especially the games of chance.
The new bill was passed by voice voting on January 4, and Chief Minister Bhupesh Baghel and his cabinet had approved the bill on December 31st.
Home minister Tamradhwaj Sahu tabled the draft for the Chattisgarh Gambling (Prohibition) Bill 2022. As per the draft, one of the bill's objectives is to "ensure social economic security for each and every citizen."
The law will be enforced as soon as the gazette notification comes.
Learn more about Gambling Licences.
Gambling in Chhattisgarh will Attract Legal Penalties
As per the new bill, taking part in gambling activities, hosting gambling activities in public places, and advertising about it is criminalized. In addition to this, giving personal bank details or e-wallet information for gambling is also covered under this law.
People found playing or hosting gambling activities in public places will be fined from ₹3,000 to ₹10,000 or face imprisonment for six months.
"Whoever, being the owner or occupier, or having the use, of any house, room, tent or place or online platform within the limits to which this Act applies, opens, keeps or uses the same as a gambling-house shall be liable to imprisonment not less than six months but not exceeding three years and fine up to ₹50,000 for first-time offence," the bill states.
Additionally, for subsequent offences, the people responsible will face imprisonment from 2 years to 10 years or a fine ranging from ₹100,000 to ₹10 lakh.
Advertising on print media or digital media platform is also prohibited. This will also attract a fine of up to ₹50,000 or imprisonment of up to three years.
As far as online gaming in India is concerned, there had been some major developments from a legal point of view. The federal government has handed over the responsibility of online gaming to the Ministry of Electronics and IT. And in turn, MEITY has proposed a draft for regulation, which is open for public consultation till January 17.
---
Play it safe! Play only at licenced casinos. Learn more about Responsible Gaming and self-exclusion tools.