What will you learn from our Craps strategy guide?
The game of Craps has travelled the world since its origins and now features as the headline dice game at both brick-and-mortar and online casinos. Even Ocean's Eleven and Ocean's Thirteen couldn't help rolling a die.
With such a huge global fan base, Craps continues to gain in popularity and new players want to learn and experience this dynamic game first-hand. Of course, Indian players are no exception when it comes to dice games, and Craps is a popular choice.
Our Craps strategies Guide is an excellent introduction to the game and is a great resource for players who want to better their chances at the tables.
Craps: 4 Important Tips Before You Start
Before you roll that dice, here are a few things to know!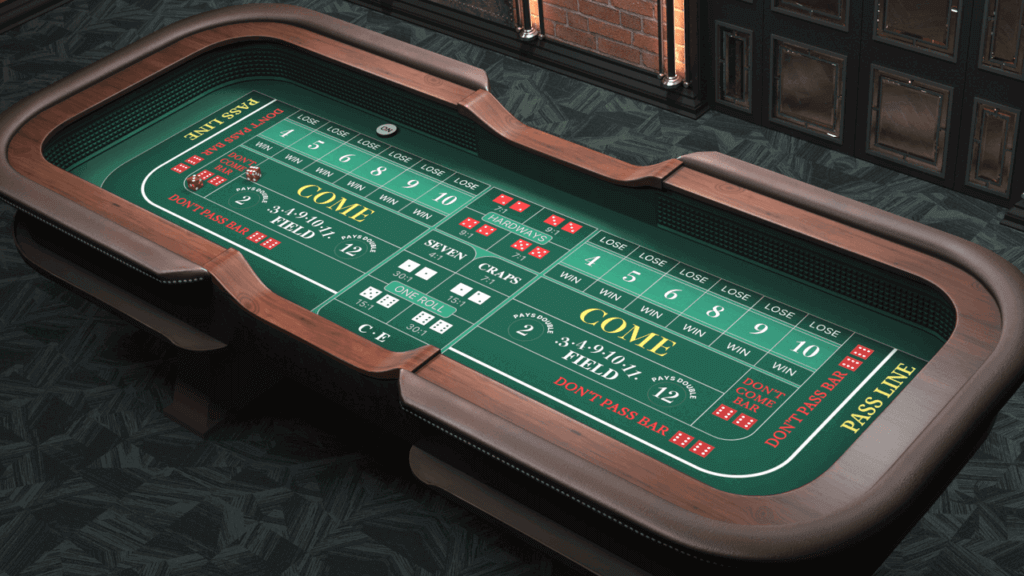 1. Get to know all of the rules, odds, bets and payouts
Not all of us can be James Bond when we throw those dice and grab some diamonds. So before you start betting on numbers and combinations, you need to know the ins and outs.
Craps is quite easy to learn because the rules are so few: bet, play, hopefully, win! The betting odds and exciting variety of wagers are always posted on charts at the online casinos giving players an instant reference on the bet payouts and house edge. Game rules are a click away for anyone with a question.
2. Choose a Craps variant smartly
The game of Craps, or Traditional Craps, is also known as Bank Craps. This is the game played by millions in casinos and online worldwide. A few exciting game variations are also now available but for the most part, traditional Craps still offers players the best odds.
3. Plan your budget – how much you are prepared to win or lose
Like all games of chance, Craps is a game where players try to predict an outcome that is subject only to random luck. It is impossible to accurately predict the result of two dice being thrown, so it makes sense for players to consider an amount they are comfortable losing before starting a game, as well as have an idea of how much they'd like to win!
4. Don't forget about the time you're willing to spend on a game
Since live craps is easy and entertaining, it can be quite addictive. Setting a countdown clock up on the screen is a great way to keep track of the time. Online casinos always offer this great feature so players can plan gaming sessions in a way that helps achieve their betting goals without compromising other personal interests.
Basic Craps Strategy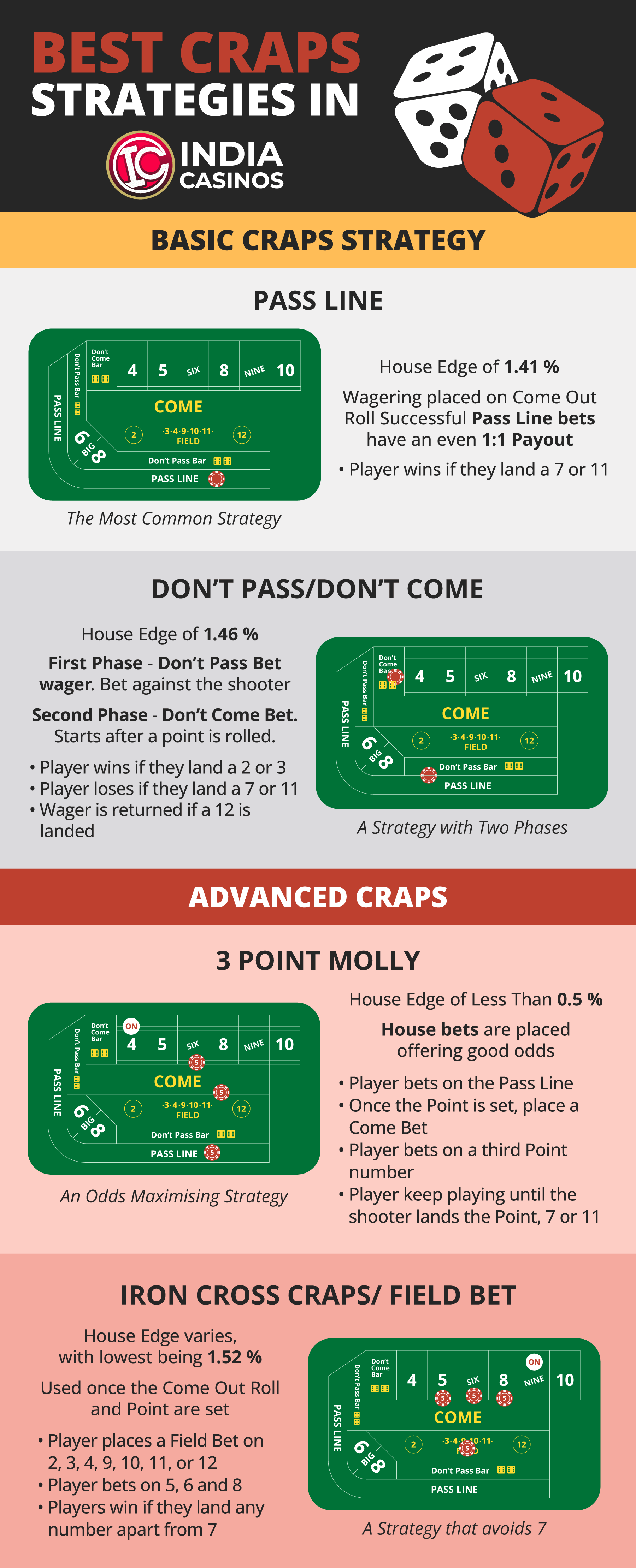 Craps is a dice roll which is impossible to predict! So a Craps strategy is really a style of wagering based on the game's averages. Which betting style is the best? That answer depends on the player and their unique goals whenever they play a round or two of the world's most popular dice game.
Pass Line Craps Strategy
Using the Pass line bet in Craps is, without doubt, the most popular betting strategy, and also features the least risk. The Pass Line bet is the most consistent winner in Craps and has a low house edge of 1.41%.
Bet on the Pass Line on the first – also called the – "Come Out" roll. The bet wins and pays out at 1:1 when a seven or eleven is rolled.
Don't Pass/Don't Come Craps Strategy
The Don't Pass/Don't Come bet is a two-step strategy. The first wager consists of a bet against the shooter (the Don't Pass bet) which wins when a 2 or 3 is rolled but loses on a 7 or 11 roll.
If the shooter rolls a point (any of the other numbers: 4, 5, 6 or 8, 9, 10, or 12), the second step is to make a Don't Come bet. This second wager also wins or loses on the same rolls as the Don't Pass bet. Easy for new players to learn, this strategy is also very popular.
Craps Money Management Strategy
Keeping a log of your winnings and setting a maximum limit for losses is a great way to play Craps for consistent earnings. Disciplined players take profits regularly and prevent steep losses. Setting limits will save you thousands of rupees. To maintain a healthy bankroll that keeps growing, make the law of averages work for you.
Craps Odds Strategy
Playing the odds is another way to say playing the laws of averages. While random luck cannot be predicted, laying the odds is a low-risk Craps strategy where players bet against the shooter, wagering that a 7 will be rolled before a 4, 5, 6, 8, 9, or 10 after the Point has been made. These bets have no house edge because they are statistically fair.
Craps Press Strategy
This tactical Press-and-Pull Craps strategy is a tool of the masters! It's all thrills and fast excitement when a table sees a flurry of players press bets when the Place bet lands. Players collect their profits after the bet lands four times and then walk away no matter what. As rewarding as it is to the bankroll, remember that the odds that the shooter rolls the same number four times in a row is kind of steep.
6/8 Craps Strategy
This strategy is a great example of what is called progression betting among Craps players. The name reflects that the 6 and 8 have the second-best odds of coming up on a dice throw after a 7. By placing bets on these two numbers, if one or both wins the profits are banked and the original wager value is bet again. Craps pros liken it to trying to ride a shooter's winning streak.
Advanced Craps Strategy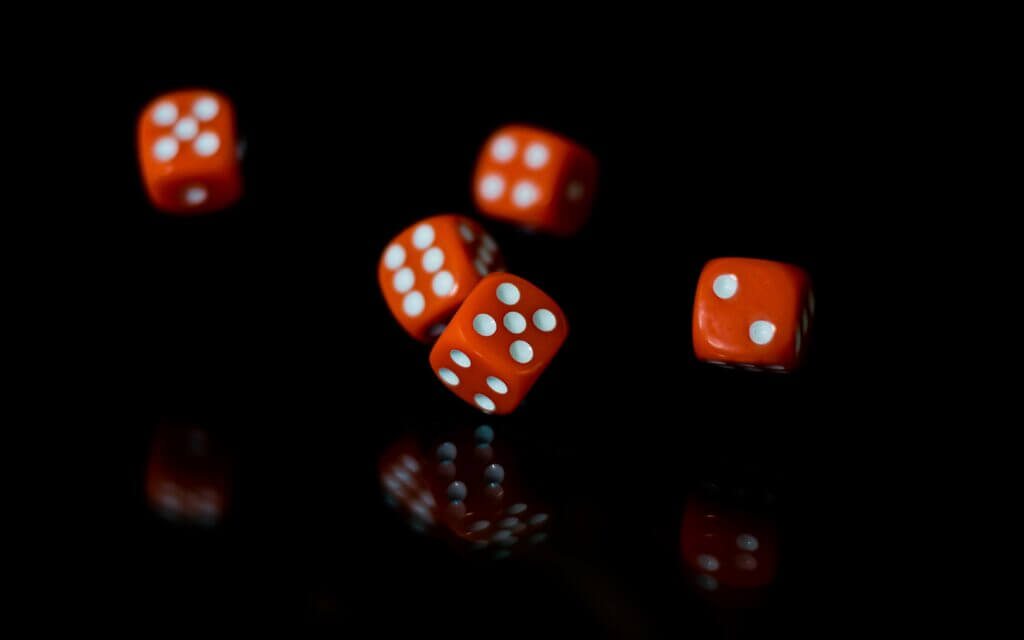 Thinking about Advanced Craps strategy is really just about expanding a player's knowledge about the variety of betting options this game offers. As new players develop confidence and experience, their comfort levels with some of the higher risk bets seem to increase after having witnessed or participated in a few successes.
3 Point Molly Strategy
Molly is all about playing the odds and for most seasoned Craps players, that means spreading their bets around the table. They consider the averages, and the low house edges and then turn them in their favour by blanketing the table when the time feels right. A big part of this is a deep bankroll, savvy knowledge of the game and a winning intuition.
Iron Cross Craps Strategy/Field Bet Strategy
Military precision meets wild dice! It's all about bankrolling the field at the exact moment of attack and capturing the frequent wins. When the Come Out roll and Point have been confirmed, players bet on everything but 7. It's a lightning attack on the craps table that either wins big or loses big because statistically, 7 is the number thrown most often in Craps.
The Wild Bettor
Not so much a strategy as a gut instinct to go after the high payout bets, the Wild Bettor wagers on the Yo and/or Hi-Lo bets that payout at 15:1. Perhaps the name of this "strategy" says it all.
Which Craps Strategy should you choose?
Every player is best suited to answer this question themselves. Do you play for the thrill, enjoy high risk and consider losses the price of the entertainment? Or are you committed to making Craps a profitable pastime with each session, or find yourself somewhere in between?
Craps is a game of luck. Craps strategies are methods of betting on the game after learning as little, or as much, about wagering as one wants. And perhaps that variety of choice is a big part of the reason why Craps is enjoyed so much by millions of players around the world.
The best strategies to try when you're new to casinos
Everyone has to learn sometime, and probably the best way to get the basics of Craps is to play it for free with Demo and practice games available from the online casinos, risk-free.
Craps Money Management Strategy
Winning consistently at Craps is all about having a plan before the start of every game that considers the bankroll first. Want to build it? By how much in one session? How much are you prepared to pay for an hour of entertainment?
New players who approach a game of Craps with these basic questions already answered and play within their own preset limits are on to the winning formula that will make Craps their favourite casino game.
Betting the Pass Line is the universal beginner betting strategy. Why? It's a one-step bet that pays 1:1 every time with no confusion and an instant result. The pure simplicity of the wager makes it the most popular betting strategy in Craps and one that both new and experienced players use consistently.
Craps strategies to play if you're a Pro
Every expert Craps player will tell you what works best for them, and we should all listen attentively! But as each player's favourite strategy is typically as unique as their playing style, we've surveyed the more popular advanced strategies that seem to be consistently employed in one version or the other by the Craps Masters.
Apart from being aggressive and highly lucrative when the bets land, experienced players favour the 3 Point Molly Strategy because it protects the pass Line bets. Craps Pros will go the extra distance and observe shooters to evaluate their throwing consistency before employing this strategy.
Who would have thought? But for the Pros, their deep experience of the game often brings an intuition that can be called upon when the timing is right to employ quick single-roll betting strategies and cash in on the high odds. A deep bankroll at hand while watching a shooter consistently throwing those numbers can set up massive wins.
General beginner mistakes easy to avoid
Making mistakes is part of any learning curve and a great way to find out about the game fundamentals. Free demo games eliminate real losses until such time as players feel confident enough to give real-money wagering a go.
A few of the typical issues new Craps players tend to run into at the learning stage of the game are easily remedied with a few practice rounds.
The sheer variety of bets available on a Craps table can be confusing or even a little intimidating for some new players. The casinos realize this and always present betting and odds charts in a format that is easy to understand so a wager can be made with confidence.
Understanding which bets are high, medium and low risk enables players to get comfortable with their playing expectations before making a wager.
Make Proposition Bets with High House Edges
No guts, no glory. It's that temptation to hit the big win that novice players usually get when first introduced to Craps that sometimes distracts them from the equally heavy odds against winning a high-risk wager.
Those high house edges don't lie, and have been calculated over many thousands of hours of play. Even the pros rely on the steady 1:1 of the Pass Line bet, doubling their wager values routinely as a more dependable bankroll builder.
Make Blanket Bets to Cover More Numbers
While this is a great strategy option for players fluent in every aspect of Craps, novice players need to remember that intuitive play brings an added dimension that can only be gained with experience.
Blanket bets can be as destructive as they can be lucrative, with an entire bankroll depleted in seconds. If the name of your Craps game is fun and a little profit – work that Pass Line wager and similar bets with low house edges.
Where to Play Craps Online in India
Try out your Craps Strategy at our trusted online casinos. Microgaming, NetEnt, and Playtech all offer a variety of craps table. Evolution Gaming, along with other gaming providers, offer live craps tables at these casinos.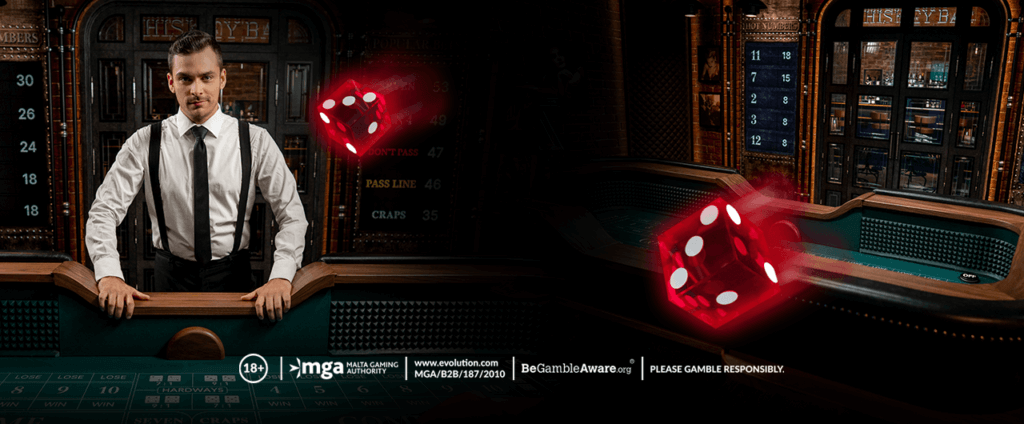 In India, several online casinos offer games from the providers mentioned above. To play live craps, make sure that your selected casino has games from Evolution, NetEnt, Microgaming, Playtech, and other well-known providers.
We have selected a few notable casinos which are fully regulated and licensed. You can check out:
Frequently asked questions
The best strategy to win at Craps is any strategy that minimizes the House Edge and provides the best odds of landing on a winning number. Typically, this is the Pass Line betting strategy. It is the most popular Craps strategy employed by players at the casinos and pays out at 1:1.
The Pass Line Bet is overall the safest bet in Craps. The Pass Line bet wagers that the Shooter will throw a 7 or 11 on the Come Out roll. It pays out even money (1:1) and has a low House Edge of 1.41%.
Traditional and most other types of Craps are relatively easy to play and straightforward to learn at the basic level. Craps becomes more complicated for novice players when learning the variety and odds of the wide range of bets that can be made. The casino Craps table can also look intimidating because it is designed to reflect all of the betting options. But remember that craps started out as a simple dice game where players bet on the number combination that might come up. Keeping that in mind, Craps is only a little more complicated than guessing a coin-flip.
Craps is mostly luck because you cannot manipulate or influence the outcomes of a dice roll. Whatever little skill is involved is in the betting part of the game.