GAMSTOP, the free online service that enables players to restrict their gambling activities, is celebrating its fifth anniversary. To mark this occasion, an event was hosted by Lord Browne of Belmont, where GAMSTOP highlighted its effectiveness.
At the event, gambling charities, parliamentarians, regulators, operators, and also people that have experienced harm from gambling were present. Notable speakers like Professor Henrietta Bowden-Jones, the National Clinical Advisor on Gambling Harms for the NHS were present. Along with speeches, a short film featuring stories of GAMSTOP users was also presented at the event.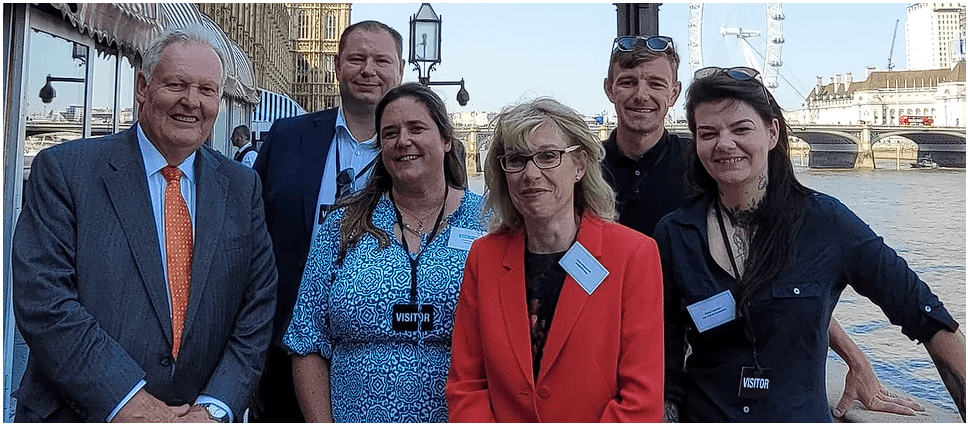 GAMSTOP began offering its online self-exclusion scheme in April 2018, and so far, more than 3,80,000 people have registered themselves with the organization. In May 2023, GAMSTOP saw 8,594 registrations, which is a record high to date.
In 2020, GAMSTOP became a requirement for operators to obtain a license in the UK, where the operators had to include GAMSTOP's self-exclusion scheme along with the operator's schemes.
GAMSTOP Plans to Keep Improving the Self-Exclusion Scheme
At the event, GAMSTOP announced that it will keep on improvising the self-exclusion plan for players and provider a better and safer environment.
"We are constantly looking at ways we can improve the experience for our consumers, ensuring that GAMSTOP offers secure and effective exclusion from online gambling for those who have registered," commented Fiona Palmer, the CEO at GAMSTOP.
"We are fighting tech with tech. Patients are frustrated by self-exclusion measures because they cannot beat them. Some patients are returning to bookmakers because that's the only thing left to do," said Professor Henrietta Bowden-Jones.
"They are using cashback from Tesco to get around bank blocks. There's an enormous need to block people from going into bookmakers by having a universal scheme for the country," Bowden-Jones added.
---
Play it safe! Learn more about Responsible Gambling and self-exclusion tools. Know more about Gambling Licenses and play only at licensed casinos. Please read the T&Cs carefully before signing up or claiming bonuses.