Live Casino Studio Evolution Gaming will soon roll out a brand new Casino Game Show, which may just be the most entertaining and rewarding money wheel yet.
Crazy Time is played out on a giant spinning wheel that looks similar to the provider's Dream Catcher and Monopoly Live games, and comes with extra bonus games that will award huge multipliers to lucky players!
Evolution Gaming is due to roll out Crazy Time Live Game Show across Indian online casinos in the next weeks.
How to Play Crazy Time
Crazy Time is a colourful wheel that will be operated by one of Evolution's professional live hosts. Players need to bet on a segment on the wheel that they think will stop on. Each segment will have different prizes that pay 1x, 2x, 5x or 10x the bet.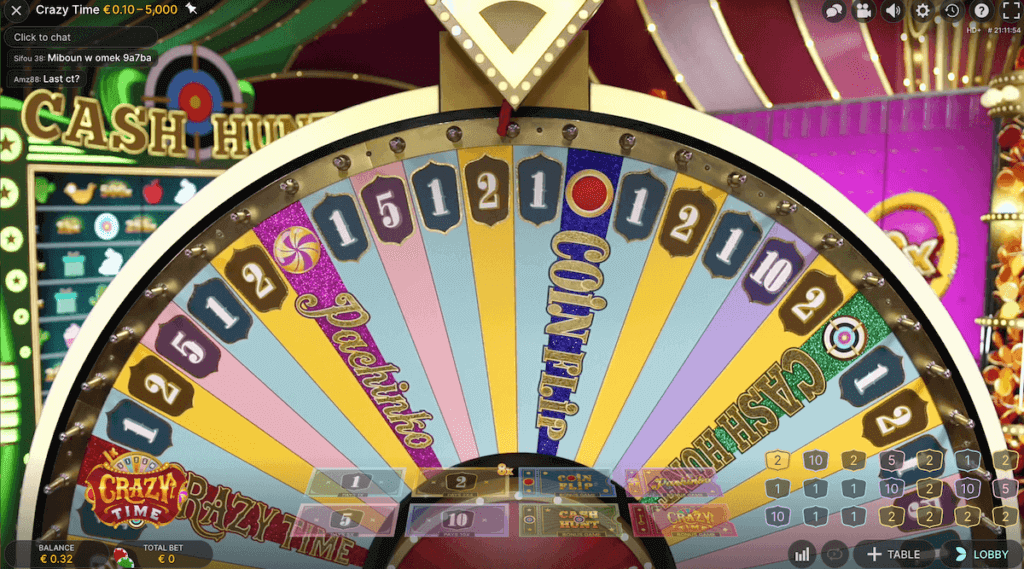 If the wheel lands on a segment that the player has bet on, he will get that prize (for instance, if the player bets on 10x and the wheel stops on this segment, he will win a cash prize equivalent to 10x his bet).
Besides the multiplier segments, the Crazy Time wheel has also got segments that will open up 4 different bonus rounds, each of which involves a separate game.
Pachinko Bonus Game
Pachinko is a popular game of chance in Japan, and we're glad to see it integrated into Crazy Time! If you trigger this bonus game, a ball will drop and bounce in random directions, before landing on a slot.
The player will then get the cash prize corresponding to where the ball lands, which could amount up to 500x!
Cash Hunt Bonus Game
In this gamble feature, players will have to pick a square from aboard, for the chance of winning up to 75x their bet!
Coin Flip Bonus Game
This is a very straightforward bonus round, involving the flipping of a coin. Players have to choose between a 'red' and a 'blue' prize. Once the colour is selected, the coin is flipped and may reveal a prize of up to 5,000x the stake!
Crazy Time Wheel
The most exciting bonus game in Crazy Time, this round takes place on a wheel, featuring flappers which the player should pick beforehand. If the wheel lands on the flapper picked, the player can win anything between 10x and 160,000x the stake!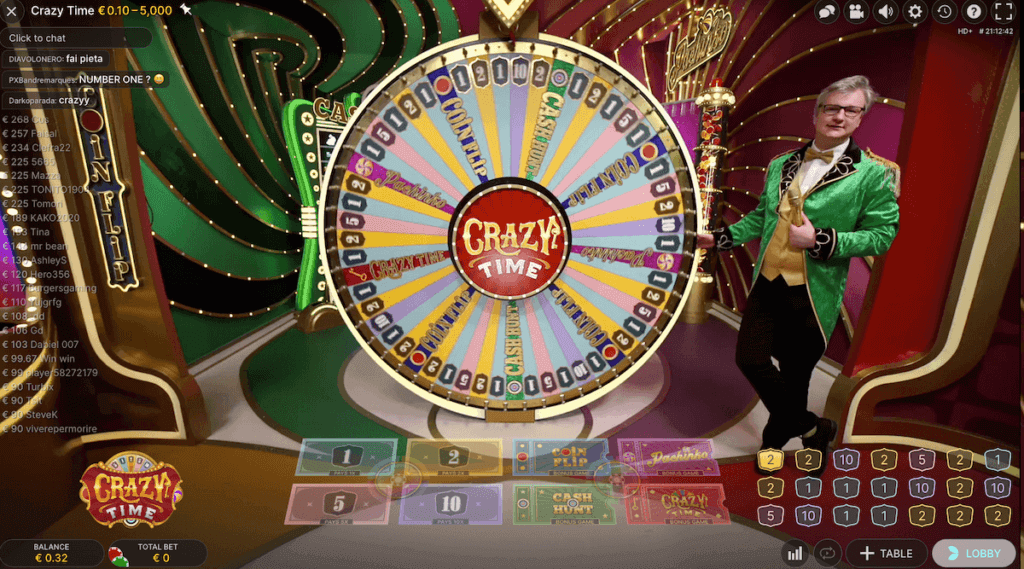 Crazy Time Min & Max bets
You can play Crazy Time by betting between $0.10 and $1000 on each round. You can increase or decrease your bet size in increments which will suit any budget
Crazy Time Payouts
For every $1 bet on the number 1 will pay out $1 (1:1), and your stake will be refunded
For every $1 you bet on the number 2, you will get $ 2 (2:1), plus your original stake
For every $1 placed on the number 5, you will win $5 (5:1) and have your original stake refunded
For every $1 bet on the number 10, you will get $10 (10:1) plus your original stake refunded.
Every bonus game will start out with the bet size you place on the round, which is then multiplied according to the outcome of the bonus.
Try your luck on Crazy Time Game Show!
We just cannot wait to participate in this exciting live casino game show once it's rolled out. Given the success of other money wheels by Evolution Gaming, we expect great things from Crazy Time as well. From what we've seen, this new game looks stunning, and the different bonus games will make sure that participants will remain glued to their screens, full of suspense and anticipation!