Cash or Crash is Evolution Gaming's stunning lottery-style title
Golden ball feature can increase the multiplier up to 50,000x
Straightforward betting options make the game easy to learn
Cash or Crash is a live casino game show from Evolution Gaming that offers a fresh take on classic lottery games. The game is themed around an airship cruising over a city and played using a bingo machine with three coloured balls, with the red ball resulting in the airship crashing.
The outcome of your bet depends on which ball is drawn, and each win allows you to advance further up the paytable ladder. One golden ball is available that increases the game's multiplier even further. This creates a simple yet thrilling experience where a single round can make or break your run.
The game has an extremely high RTP of 99.59% and is highly volatile due to the few betting options and outcomes. While losses can be sudden, players also have the chance for massive payouts of up to 50,000x your bet. Despite the volatility, Cash or Crash still provides an accessible and engaging experience.
Pros
High-quality studio with a playful and colourful theme
Simple gameplay with few options make for an accessible game
Jackpot can reach 50,000x your bet
High RTP makes the game rewarding in the long run
Cons
High volatility also makes the game very unpredictable
Limited betting options might not appeal to experienced players
| | |
| --- | --- |
| Game Name: | Cash or Crash |
| Provider: | Evolution Gaming |
| Volatility: | High |
| RTP: | 99.59% |
| Features: | Golden Ball |
| Paylines: | N/A |
| Min Bet (all lines covered): | None |
| Max Bet: | None |
| Top Win: | 50,000x |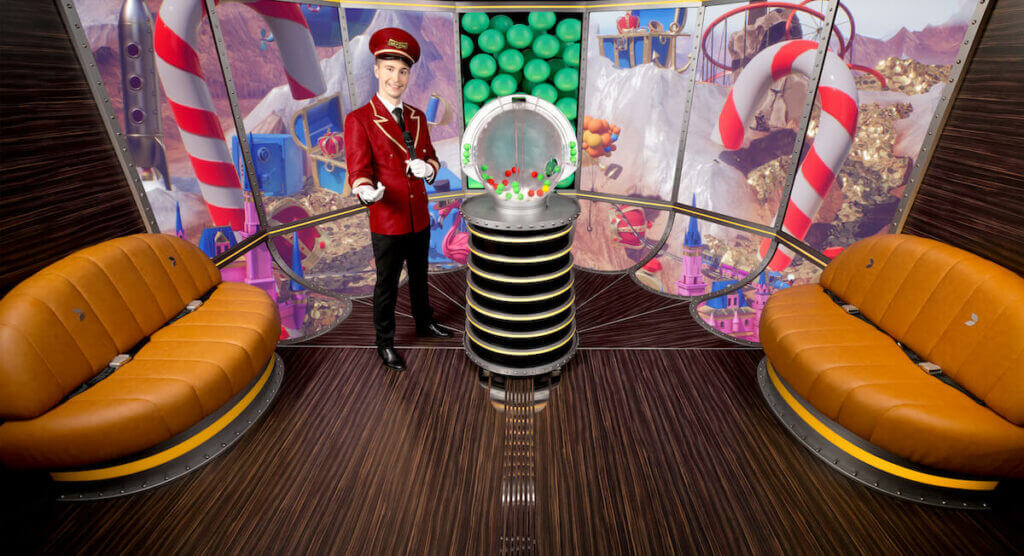 Where You Can Play Cash or Crash
This title is available from the following operators:
Cash or Crash Mechanics
Before the first round, all players must place a bet to participate. You can check the paytable to see how much you can win at each level based on your bet amount. There is no limit to the number of players as everyone plays independently.
The game then starts with the airship taking off, and the first ball is drawn. There are three coloured balls, 19 green balls, eight red balls, and one gold ball, each with its own effect.
Red: You lose your bet, and the game ends.
Green: You win your bet and advance to the next level on the paytable.
Gold: You receive a Life that protects you from the next red ball. The payout of each paytable level is increased for every subsequent green ball, with a maximum multiplier of 50,000x.
Players have to make one of three choices each round before the next ball is revealed. These are:
Continue: Make no changes to your bet and proceed to the next round
Take All: Withdraw your bet and end the game
Take Half: Withdraw half of your bet and wager the other half on the next round
Since the gold ball protects you from the next red ball, you don't need to make any decisions until your Life has been used up. The game alternates between player decisions and ball draw until either a red ball is drawn or you reach the highest level of the paytable and win the jackpot. While the gold ball allows the multiplier to reach 50,000x, the maximum payout without it is 18,000x.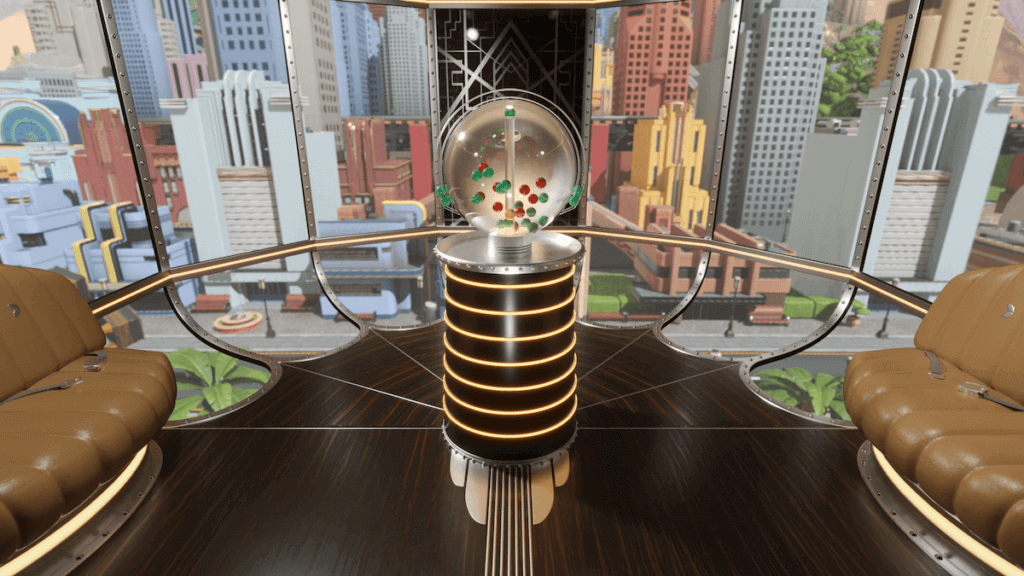 Cash or Crash combines simple mechanics with huge rewards for a thrilling gameplay experience
The main draw of Cash or Crash is its limited number of choices and outcomes that are used to its advantage. Anyone can jump in, bet however much they like, and quickly learn the rules. New players in particular will appreciate the easy-to-understand mechanics.
Despite the simple gameplay, the game is still exciting as a single ball is the only difference between a win or a loss. Coupled with the chance for incredible payouts, the mechanics provide fast and thrilling gameplay sessions. The downside is that unpredictable and sudden losses become more likely over time as green balls are removed from the pool.
Cash or Crash Symbols & Payouts
The symbols are easy to learn and recognize during gameplay. The limited types of balls and bright colours help make the game accessible. Payouts are also impressive, with the potential for huge multipliers as you advance up the paytable.
The symbols / wheel
Cash or Crash is a bingo-style game with three ball types. The 19 green balls will progress the game, the eight red balls will end the game, and the one gold ball will protect you from the next loss.
Paytable
| Level | Payout Without Gold Ball | Payout With Gold Ball |
| --- | --- | --- |
| 20 | 18,000x | 50,000x |
| 19 | 6,800x | 11,000x |
| 18 | 2,900x | 4,000x |
| 17 | 1,200x | 1,500x |
| 16 | 550x | 760x |
| 15 | 310x | 360x |
| 14 | 160x | 175x |
| 13 | 95x | 105x |
| 12 | 54x | 62x |
| 11 | 33x | 36x |
| 10 | 21.5x | 24x |
| 9 | 15x | 16x |
| 8 | 10x | 10.5x |
| 7 | 7.1x | 8x |
| 6 | 5x | 5.6x |
| 5 | 3.6x | 4x |
| 4 | 2.7x | 3.1x |
| 3 | 2x | 2.2x |
| 2 | 1.6x | 1.7x |
| 1 | 1.2x | 1.2x |
Min/max bet, autoplay option
There is no minimum or maximum bet for Cash or Crash, allowing everyone to participate no matter their budget. While there is no autoplay option, drawing the golden ball will trigger a fast-play mode. This automatically picks the Continue option for you until a red ball is drawn.
RTP, volatility, hit frequency
The RTP is very high at 99.59%, meaning that you can earn back most of your bet in the long run. While this may draw some players in, keep in mind that the game has high volatility due to the limited number of outcomes.
Since a red ball will end the game, you can lose everything in a single round. Thankfully the hit frequency is quite high during the beginning of the game. This is due to the higher quantity of green balls over red ones, although the volatility rises over time as green balls are depleted.
Jackpot and/or maximum win
The standard jackpot is an 18,000x multiplier for reaching the 20th level on the paytable. This can reach an even higher multiplier of 50,000x if the gold ball is drawn during your game.
The lack of betting restrictions lets you play how you like, although the game becomes more volatile over time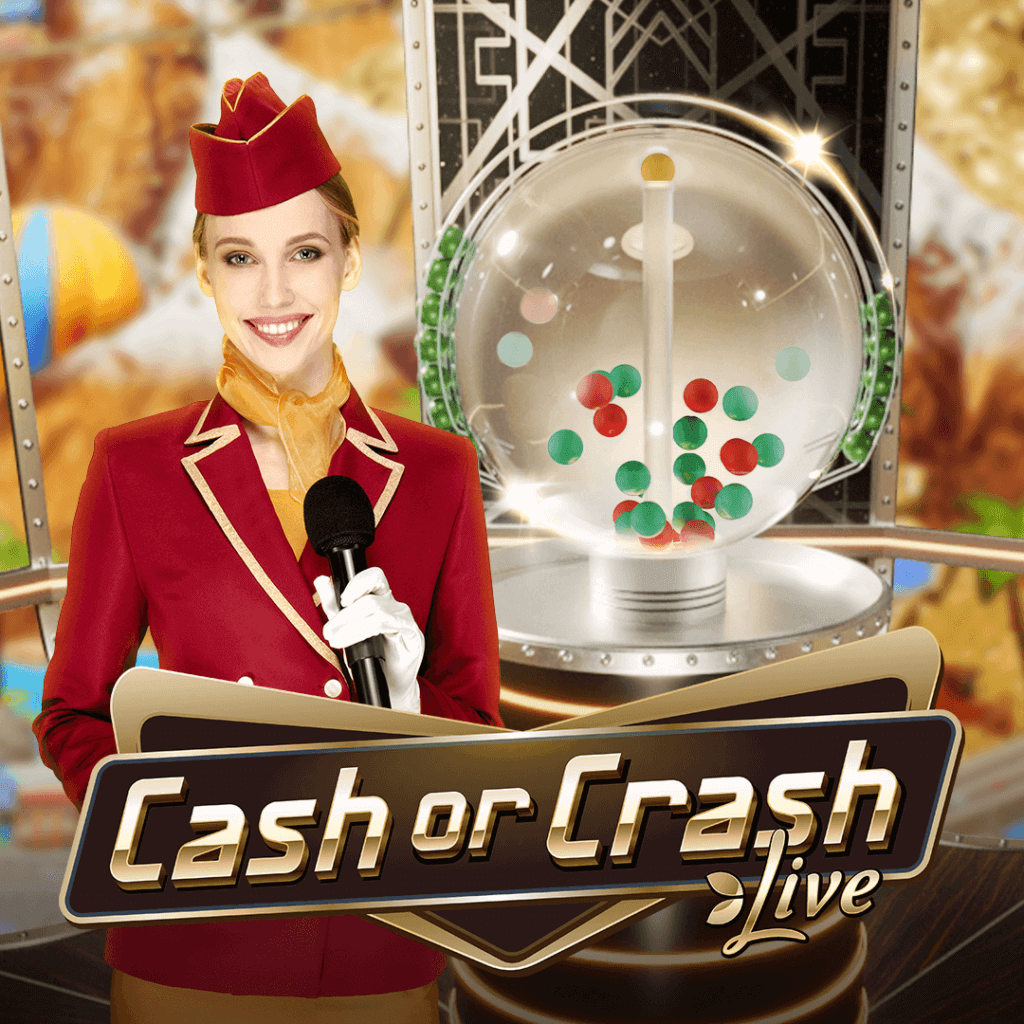 One of the biggest advantages to playing Cash or Crash is the lack of a minimum bet amount. This allows everyone to enjoy the game with stakes that suit their preferences. Since each player's game plays out independent of other players, everyone can play online together regardless of bet amount or stakes.
Since there are very few outcomes, volatility could be a problem for some players. Balls are removed from the pool as the game progresses, making it more unfavourable as you play. Despite this, the substantial maximum multiplier is a reward worth the risk, and you can withdraw during any round if you don't want to continue.
Special Features
The gold ball is the only bonus feature in Cash or Crash. There is only one of these per game, and drawing it grants a Life that protects you from the next red ball, allowing you to continue playing. Additionally, the gold ball also increases the multipliers on the paytable and is the only way to reach the maximum payout of 50,000x.
The bonus games
There are no bonus games available while playing Cash or Crash.
While the gold ball is the only bonus feature, drawing it can lead to the game's biggest wins
The straightforward lottery style of the gameplay makes it difficult to incorporate many bonus features. However, the gold ball bonus makes up for this by providing many valuable benefits. The only downside is that you can only draw it once.
Aside from the massive multipliers, the gold ball also makes the game more relaxing for a few rounds. You can quickly climb the paytable and earn bonus winnings without worrying about losing.
Cash or Crash Graphics & Sound
Evolution Gaming has created a stunning studio that replicates the appearance of a luxury airship. The space is decorated with sofas and large windows that peer down into the colourful animated city below.
This gives the title a whimsical and relaxing feel that is appealing to look at. The soundtrack also fits this theme, featuring catchy piano and jazz tunes. The visuals also tie into its gameplay as the airship crashes when a red ball is revealed.
| | |
| --- | --- |
| Studio set | Interior of a luxury airship |
| Optimized for Mobile | Yes |
| Music | Jazz |
| Special features | Animated cityscape displayed on the window screens |
Cash or Crash creates a relaxing atmosphere with its colourful studio and catchy music
Evolution Gaming's impeccable studio design continues to impress with Cash or Crash. The studio has been carefully designed to make you feel like you're in an airship, and the animated cityscape is a joy to look at.
These high-quality animations are the highlight of the game's scenery. When combined with the jazzy music, it creates an immersive and light-hearted experience. The live presenters were also professional and engaging, and their stylish uniforms added to the game's atmosphere.
Verdict
Thanks to its high-quality studio and simple yet engaging gameplay, Cash or Crash earns an overall rating of four out of five stars. It's excellent for new players with its straightforward mechanics. Despite this, it still provides high-stakes gameplay with enormous jackpots for veteran players.
The high volatility was one of the few negatives and could be off-putting for some. Despite this, our experience with Cash or Crash was positive overall, and the game provided an experience that alternated between relaxing and thrilling.
If you enjoy Cash or Crash, you might also like:
Lightning Roulette: This spin on the classic table game provides similar fast-paced gameplay.
Crazy Time: If you're looking for more massive multipliers, Crazy Time offers jackpots of up to 25,000x.
Fan Tan: Check out Fan Tan if you enjoy straightforward games with easy to learn rules and bets.
Frequently asked questions
No, Cash or Crash doesn't offer a demo mode since it's a live game. Demos of live games are usually unavailable since the game must be played in real-time with live dealers.
Cash or Crash has a whopping 99.59% RTP. This is great for players who enjoy long play sessions as the game has a high chance of paying back your bet over time.
Yes, Cash or Crash can be played on mobile by registering with an online casino that offers the game. Make sure that the site has a mobile app or can be accessed on your phone so you can play the game on the go.