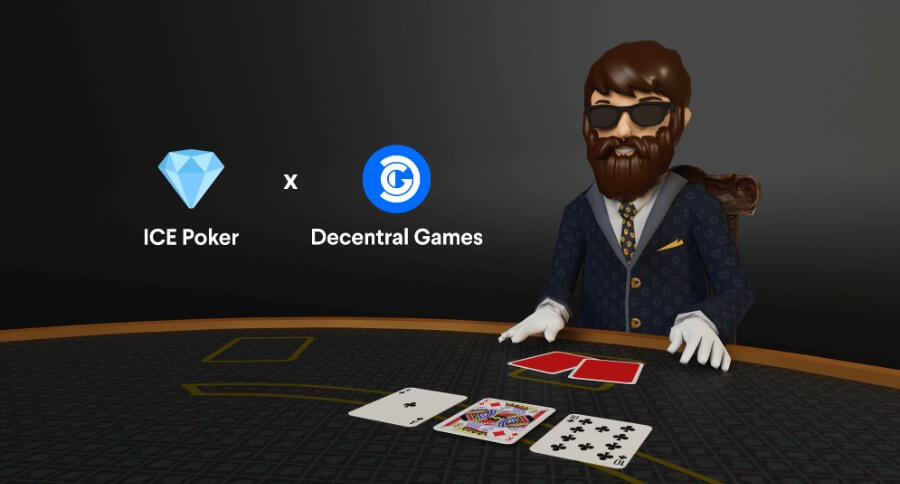 This week, Decentral Games' ICE Poker finally launched its Tournament Mode along with ICE Poker Flex. With Flex, players can now access ICE Poker on any device and any browser.
Players can test their poker skills in the all new Sit-n-GO tournament. For the new Tournament mode wearables, ICE Poker has partnered with KILLABEARS, The Milk Road, and more.
ICE Poker Flex is Now Live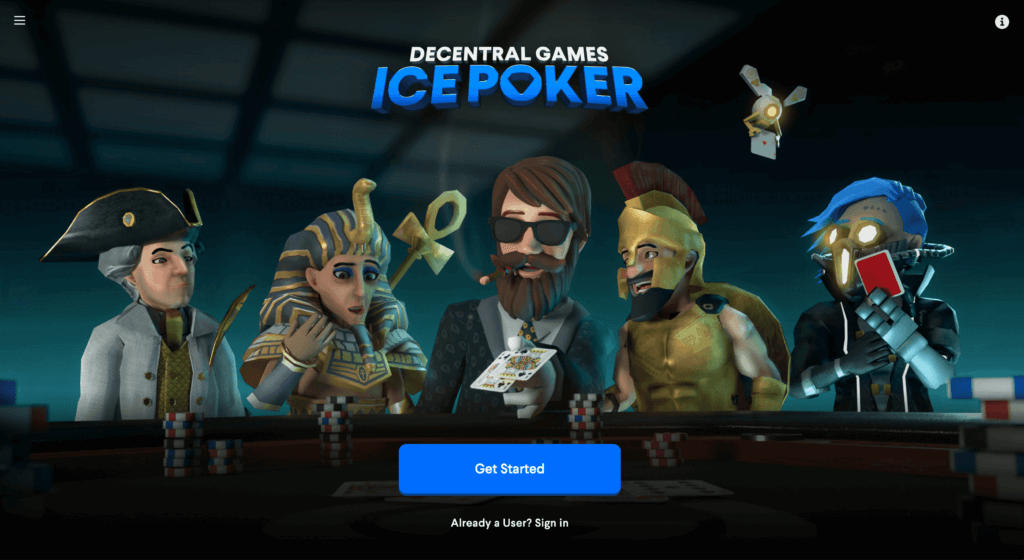 ICE Poker Flex, the much awaited progressive web app, is now available. With Flex, players can access ICE Poker tournament from any browser. The metaverse poker game can also be played through mobile browser.
"We're initially launching ICE Poker Flex with Tournament Mode and will be adding Challenge Mode in the future," the official announcement read.
Sit-n-Go Tournament Mode is Live
In addition to the Flex, ICE Poker also launched their Tournament Mode. Poker players can compete in a fast-paced 6-player tournament. The competition has single elimination, and players are rewarded with badges.
The badges from the tournament can be redeemed for items like Shine, $ICE tokens, and even ICE wearables.
To participate in the Sit-n-Go tournament, players must have an ICE Poker wearable with Shine. Depending on the type of wearable a player has, they can play on that particular platform.
Players can buy Tournament wearable, a Flex wearable, or an All Access wearable on the DG Marketplace.
ICE Poker Wearable Partnerships Unveiled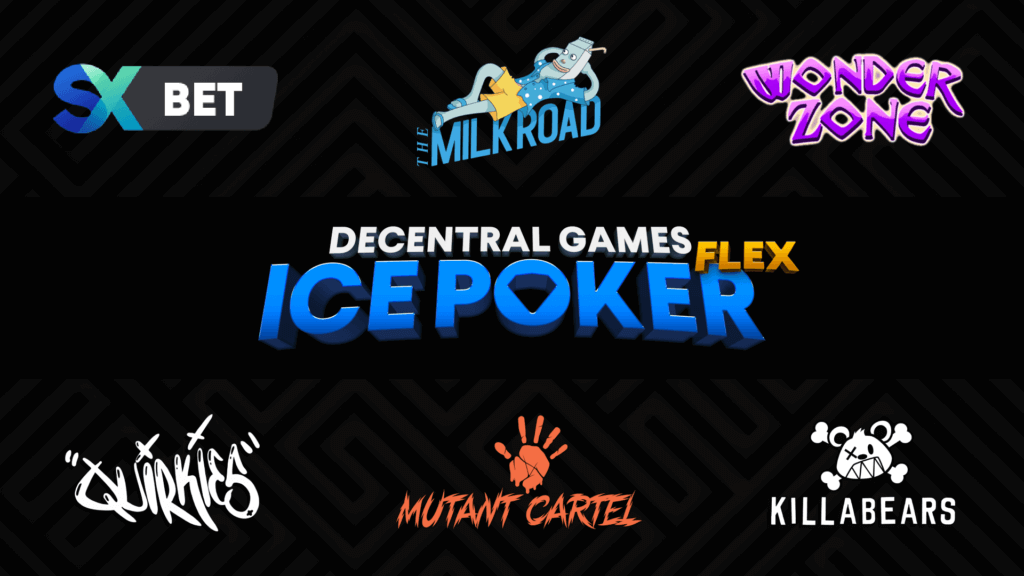 Following the launch of tournament mode, ICE Poker revealed collaborations for wearables. These wearables are paired with 9 Shine. Some ICE communities have already received wearable airdrops.
ICE Poker has collaborated with WonderZone, SX Bet, KILLABEARS, The Milk Road, Quirkies, and Mutant Cartel.
Tournament Competition is Live
A DAO proposal for a tournament mode competition was passed, and ICE Poker is hosting an event for the same. The tournament will last until October 11, and rewards include $xDG tokens.
Here's what the prize pool looks like:

Players with most badges
Rank 1: $3,000 in $xDG
Rank 2: $2,000 in $xDG
Rank 3: $1,000 in $xDG
Top 20 players with highest win percentage
Rank 1: $1,000 in $xDG
Rank 2: $950 in $xDG
Rank 3: $900 in $xDG
Rank 4: $850 in $xDG
Rank 5: $800 in $xDG
Rank 6: $750 in $xDG
Rank 7: $700 in $xDG
Rank 8: $650 in $xDG
Rank 9: $600 in $xDG
Rank 10: $550 in $xDG
Rank 11 to Rank 20: $500 in $xDG
Note that to be eligible, players must play over a hundred tournaments.
Apart from this, the first 50 players who claim the Pharaoh All Access wearable will be rewarded $200 in $xDG.
What is Decentral Games?
Decentral Games is a company that builds gaming experiences in metaverse. It's a social gaming platform that runs on the Decentraland metaverse. The best example of a metaverse experience is ICE Poker (it drives the most traffic in Decentraland). The casino games are funded by the DAO treasury.
What Does a Metaverse Casino Look Like?
Think of metaverse casino as a virtual 3D iteration of a typical land-based casino. Players can enter the metaverse by getting an NFT avatar. The games can be played with specific tokens – for example, ICE Poker can be played with $ICE tokens. The rewards from metaverse casino games can be redeemed for real money.
With a VR headset (or regardless), players can interact with other players on the table. This makes metaverse casinos hyperrealistic and deliver a more immersive experience.
---
On the same note, crypto casinos are quite the hype for 2022. Several big brands have started accepting payments in crypto; in addition to the specialized crypto casinos that exclusively cater to crypto iGamers. This is all hinting towards a brighter future for metaverse casinos, crypto casinos, and blockchain games.
You may also like: Top recommended crypto casinos 2022 for India