Craps Live is the only craps game available at a live dealer casino
Available in both Live and First-person.
Plenty of ways to bet and even more ways to win!
We're going to take a closer look at how this game works, cover some of the practical features Evolution has to offer, and where you can play Craps Live if you're located in India!
Craps Live Overview
| | |
| --- | --- |
| Game Name | Craps Live |
| Provider | Evolution Gaming |
| RTP | 83.33% – 99.17% |
| Features | My Numbers, Easy Mode, Interactive, Tutorial, Dynamic Statistics |
| Min Bet | Most tables have a $5 minimum |
| Max Bet | Most tables have a $1000 maximum. |
Where to Play Craps Live from India?
Online gambling has become increasingly popular amongst Indian players and there are many Live Casinos with huge payouts available for India.
If you are interested in trying your hand at Craps Live, there are a lot of online casinos that host Evolution's Live tables, and that have started featuring Craps Live.

That's not all, a lot of casinos offer exclusive bonuses for live casino. Here are
| Casino | Live Casino Bonus | To the Offer |
| --- | --- | --- |
| BoaBoa Casino | 25% Live Casino Cashback up to 16,000 INR | |
| CasinoDays | 10% Tuesday Live Casino Reload & 10% Live Casino Cashback every weekend | |
| JeetCity | Live Casino Welcome Bonus – 1% Rakeback on Deposit with No Wagering Requirements (Use code LIVE) | |
| Wazamba | 25% Live Casino Cashback up to 16,000 INR | |
| Nomini Casino | Welcome Bonus 15% Live Casino Cashback up to 20,000 INR + 1 Bonus Crab | |
What is Craps Live?
Craps is a well-known game that's now offered at many online casinos. This dice game allows players to bet on the dice roll's possible outcomes, and they may also bet against each other. Craps is an English variation of the European game 'Hazard.'
For many years, casinos had found ways to use unfair dice in craps. But, dicemaker John Winn, designed a layout in around 1907 that aimed to correct this obstacle. After around 2004, online casinos began introducing craps.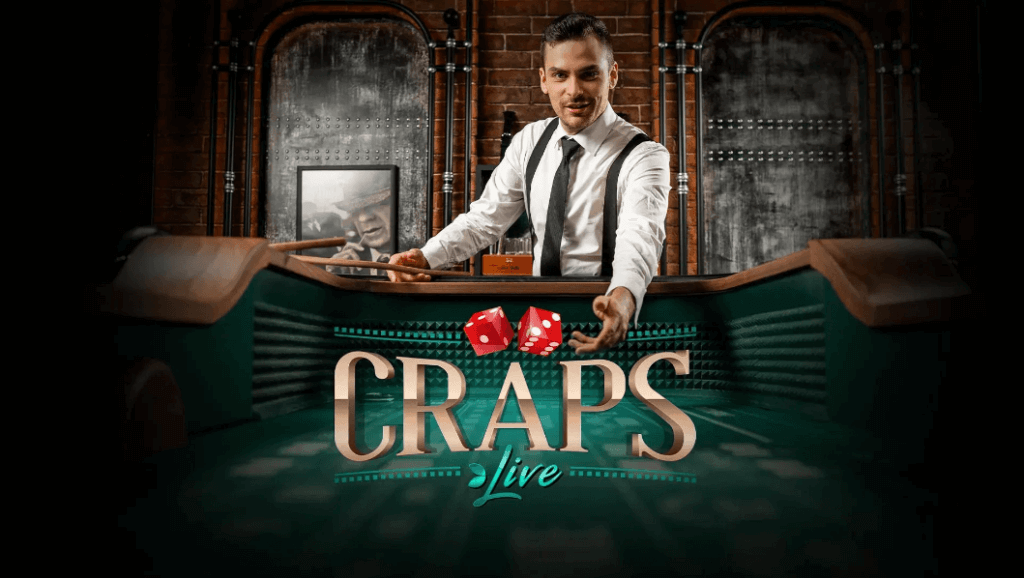 Evolution's Craps Live is a fast-paced game that requires quick-thinking. Evolution gives players the necessary tools to understand and play the game easily. The aim of the game is plain and simple, you have to anticipate the possible result of the roll of two dice.
How to Play Craps Live?
Craps involve using two dice. The game has different rounds, and players have to anticipate the possible numbers that will surface once the dice are rolled. The initial match is called the 'come out' roll.
Before the initial roll, the bettors have to decide on their type of bet. Players will bet by placing their chips on the pass line.
Pass bettors succeed if a 7 or 11 is rolled and face a loss if a 2, 3, or 12 is rolled. Don't pass bettors follow if a 2 or 3 is rolled and fall behind if a 7 or 11 is rolled. When a 2, 3, or 12 is initially rolled, we call it 'Craps.' When a 7 or 11 is initially rolled, we call it a 'Natural.' Any other number will become the point.
There is a mini sign that reads 'On/Off' above the point. If a point number arises, the shooter will have to keep rolling until they get the same number and win an even settlement or roll a losing 7.
If the shooter is successful in making their point, then they may keep rolling. But if they get a losing 7, the dice automatically shifts to a brand new shooter.
Craps Live Strategies
For beginners, Craps Live can seem complicated and a little intimidating. But once you start playing and get the hang of things, it's quite simple. To make it easier to understand, we've put together a list of the available betting options below.
Pass and don't pass line bets: In this case, you would place your bet according to the possible outcomes displayed. In this way, you bet on the shooter's odds of winning or losing based on the options provided.
If you land a 12, you get your money back. These bets are an option initially before the point number is determined.
Come and don't come bets: These become an option when the point is established. Come bets will succeed if a natural is rolled, but face losses if craps appear.
Proposition bets are also among the more complex options available. Evolution does an excellent job of clearly and concisely explaining these other options in their interactive built-in game tutorial.
Craps Live Payouts
Calculating payouts can be challenging and difficult. However, there are many standard payout tables online that can help you better understand your odds and determine your possible payouts. At most, you could win payouts that are around 30 times your bet in a round.
Payouts are typically made once the results of the dice roll come out. You can expect an RTP from anywhere between 83.33 % to 99.17%, and this all depends on how you choose to bet. How soon you receive your payout relies on the payment options you use and the casino payment policy, but it generally should take between one and three days.
The Don't Pass and Pass Line bets pay 1:1. They also have the lowest house edge with the Don't Pass at 1.36% and the Pass Line at 1.41%, while Crap 2 and Crap 12 payout the most, typically at about 30:1.
Graphics and Sound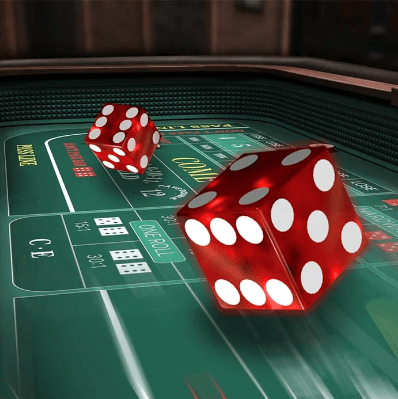 The studio provides a casual background that is similar to that of an underground club. It almost looks as if it is set sometime in the 1920s and '30s, offering beautiful and engaging graphics and music. You can access Craps Live on any of your devices, including your mobile phone.
Evolution Gaming offers some of the most high-quality gaming experiences on different platforms. Whether you're playing on your phone or your computer, you can be assured that the experience of playing Craps Live will not be affected.
Other Game Shows to Play if You Like Craps Live
If you're into dice games, then there are plenty of games for you to choose from that involve dice. 
Dice Fortune is a popular game that combines classic dice and slot games in a lively Wheel of Fortune set. The gameplay allows you to play your dice on any part of the game screen in the hope of increasing your chances of winning.
Lightning Dice is another popular game from Evolution. It's an RNG-based random multiplier game which involves putting three dice into a column. Players then anticipate the possible outcome. It's simpler than Craps but still just as exciting.
First Person Craps is the RNG version of Live Craps that is also provided by Evolution. This version of the game has a less social atmosphere and is better for players who wish to play at their own pace. It offers a gorgeous screenplay and provides players with useful tools.
Craps Live Review – Conclusion
At its core, Craps is a social game that requires quick-thinking. Evolution has ensured that these aspects remain the same in their online version. You can interact with your fellow bettors and see what bets they're placing, as well as with the Live Dealer.
This unique online version brings you as close to the real thing as possible. It provides you with some of the most useful tools as you play, exciting betting options and a cool setting that will take you for a trip down memory lane!